…MYO urges new President to mend Guyana
Congratulations for recently-elected President, Dr Irfaan Ali continue to roll in, with the Cuban Foreign Ministry revealing that Cuban President Miguel Díaz-Canel extended congratulations to Ali after his swearing-in.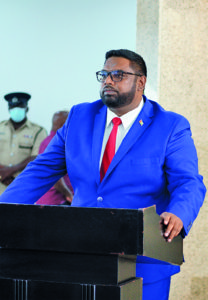 In a social media post on Wednesday, Cuban Foreign Affairs Minister Bruno Rodriguez said President Diaz-Canel congratulated President Ali following his election as Guyana's ninth Executive President. In addition, the Cuban President expressed a willingness to continue strengthening historical ties with Guyana.
Both Guyana and Cuba have cooperation agreements in various areas, but particularly in the field of health. In fact, Guyana has hosted medical brigades and has continuously sent local students to be educated in Cuba.
Mend Guyana
Meanwhile, congratulations also came from the Muslim Youth Organisation (MYO), who called Ali's election a manifest victory. According to the organisation's President Azad Ibrahim, Ali now has a duty to mend the country. It offered its support to Ali.
"Indeed, Dr Ali has triumphed against all odds in becoming the President, but triumphalist he must not become. Guyana is much fractured and his first call of duty should be to mend our country," Ibrahim stated.
"We offer our unequivocal support to Dr Ali and his government to ensure Guyana moves forward and fully realises its potential."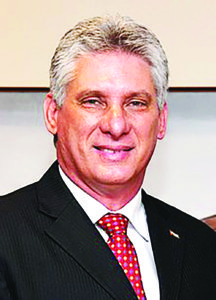 Dr Ali, of the People's Progressive Party/Civic (PPP/C), was sworn in as Guyana's ninth Executive President on Sunday, bringing an end to a record-breaking prolonged electoral process that was driven by the incumbent A Partnership for National Unity/Alliance For Change (APNU/AFC) regime refusing to bow to the will of the people as expressed through their ballots.
He was sworn in by Chancellor of the Judiciary (ag), Yonette Cummings-Edwards following the declaration by the Guyana Elections Commission (GECOM) Chair, Retired Justice Claudette Singh.
The PPP/C won the presidency with a commanding 233,336 votes, a remarkable lead of 15,416 over its nearest political rival, the APNU/AFC – which has been refusing to accept defeat and, at the last hour, attempted to file an injunction in the courts to prevent the declaration by the GECOM Chairman.