One of the survivors of the April 27 and 28 dead piracy attacks in Suriname that left at least 15 people dead, is living in fear after allegedly receiving death threats from the alleged mastermind.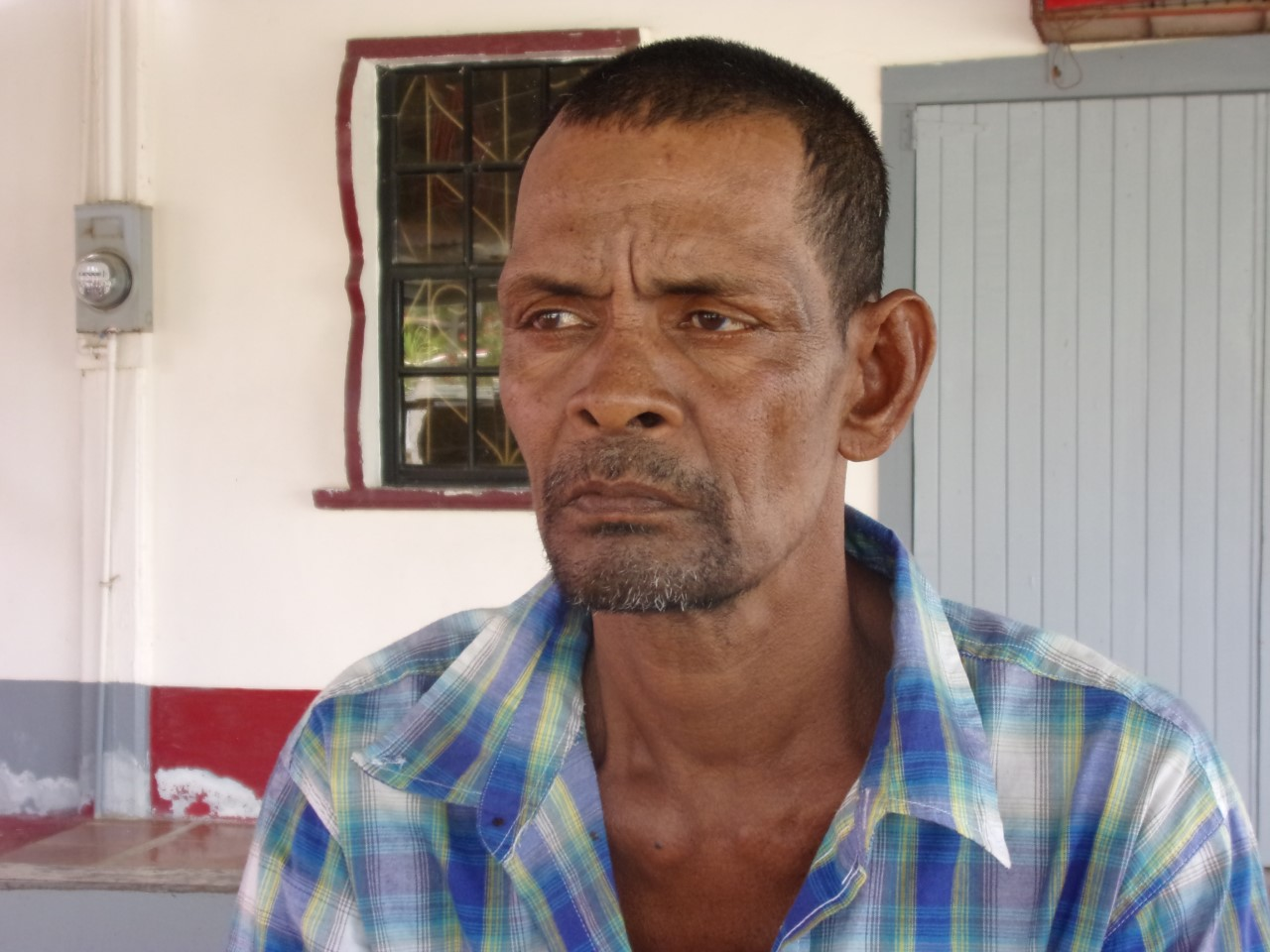 Darmandew Persaud, called "Achie Boy", had told investigators that his attackers had tied an anchor to his neck, while beating and chopping him multiple times about his body before throwing him overboard. He also claimed that he was able to identify some of his attackers.
Four boats with a total of 20 fishermen – all Guyanese – were victims of the attacks during which some were burned with hot oil, attacked with cutlasses and forced to jump overboard with anchors tied to their bodies at Wia Wia Bank in the Atlantic Ocean.Persaud claims that although he survived that attack by swimming until he was rescued, he is still fearful for his life and that of his family. "Fyah" send message saying that he gon chop me up."
The man said he has been accused of providing information to the media and the Police on the alleged piracy attack. Persaud told this publication all he had done was report what transpired at sea.
"I see who chop me and I called their name. I ain't do anything wrong," he explained. Persaud said the message was delivered by a lady who has a close relationship with the alleged mastermind of the April piracy attacks.
Nakool Manohar, called "Fyah" was on May 30, 2018, charged with the murder of one of the fishermen who died in the gruesome April 27, 2018 piracy attacks in Suriname.
Persaud said he has not reported the threats to the Police but would have informed Public Security Minister Khemraj Ramjattan while he was in Berbice on Saturday.
A total of 10 people are still missing from the piracy attacks. Five bodies of the fishermen were recovered and several persons were charged for the heinous crime.