…"it is absurd" – Ram
The People's Progressive Party/Civic (PPP/C) has described the move taken by some insurance companies to request applicants declare their political affiliation, as unconstitutional and unlawful.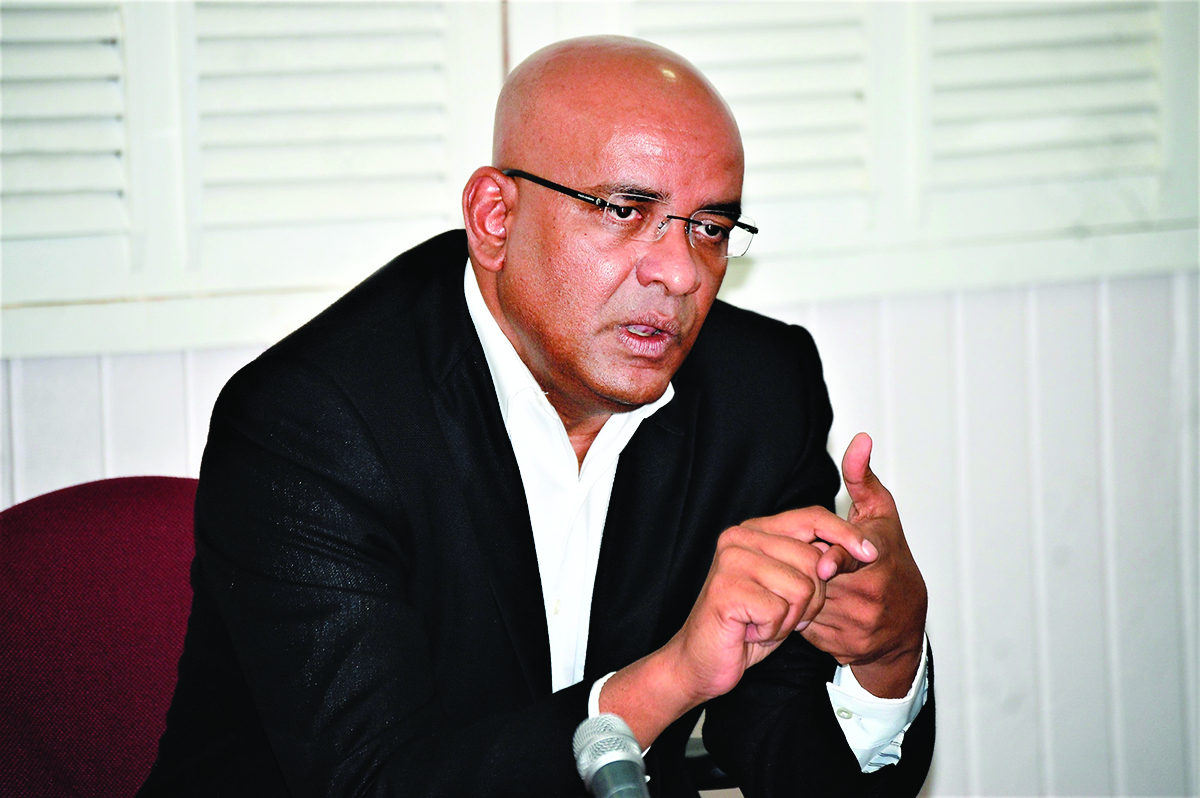 The Opposition Party said that it has been recently informed of this new development, and it is urging the Government to take action to reverse what it described as a "retrograde move".
It noted that while this new requirement has now been placed on almost all new insurance application forms, there is no reference to any law or regulation that requires this information.
"Some applicants have been told by staff of these companies, that is a requirement under the [Anti-Money Laundering/Combating the Financing of Terrorism] AML/CFT regime for the purpose of State monitoring," the Opposition said.
While there are provisions in the AML/CFT Amendment Act of 2015 for "Politically Exposed Persons (PEPs), the Party said this was a different case.
A PEP is defined by the Financial Action Task Force (FATF) as an individual who is or has been entrusted with a prominent public function and due to their position, has some influence.
As a result of this, these individuals are viewed as those who can potentially abuse their influence for the purpose of committing money laundering offences and related predicate offences, including corruption and bribery, as well as conducting activities related to terrorist financing.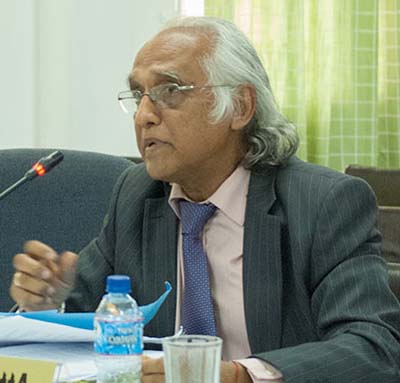 Arguing further, the Opposition said that it was unaware of any law passed in the National Assembly which authorises reporting agencies to engage in the collection of such information.
"In fact, any such law, were it to exist, would be in violation of Article 149 (1a) of the Guyana Constitution which unambiguously states that: "No law shall make any provision that is discriminatory either of itself or in its effect." The Party further stated that any such law would, therefore, be null and void.
The PPP/C said that Article 149 (2) specifically protects all Guyanese citizens from discrimination on many grounds, including "political opinion, conscience and belief". Article 147 also guarantees citizens' right to freedom of association, the right to belong and form political parties.
"Therefore, any request for one's political affiliation would be in violation of these Articles of the Constitution. In addition, S18 of the 1998 Prevention of Discrimination Act, which specifically addresses 'Application forms, etc', states that it is unlawful for a person to request or require any other person to provide information relative to their political opinions."
As such, the PPP/C has urged Government, the insurance companies in question, and related entities, to disclose if this was a new policy, under what statute has it been implemented, and why there has been no public announcement on this new requirement.
Absurd
Attorney and political analyst Christopher Ram has also described the move as unconstitutional. While not commenting specifically on the Opposition's arguments, Ram told Guyana Times on Tuesday that it was absurd that any insurance company or banking institution should be given that authority.
"The thing about Politically Exposed Persons is a question of definition and it's persons who hold positions in political parties and so on. A member of a political party isn't automatically a PEP," he said.
When asked whether there was need for a further amendment to the Act, the Attorney said that the question should be asked whether that was necessary or it was being badly applied.
The regulator under the AML/CFT Act is the Financial Intelligence Unit (FIU).
Mandated
Meanwhile, Hand-In-Hand Trust Corporation Compliance Officer Paul Braam told this publication that insurance companies and all financial institutions were mandated by statute to fulfil these requirements.
"It is very clear in the Act and what is our guideline to determine what are the status of these persons and whether or not the companies have to do due diligence on them or not," he explained.
Braam went on to state that it was not just limited to politicians or people with influence in society, but close relatives of those same individuals. He said the guideline was in relation to these persons.
The Hand-In-Hand Insurance official also took umbrage at the fact that specific focus has been placed on insurance companies asking for this information, especially since all financial institutions were covered.
"It's a judgement call. It depends on how close these persons can be. Remember what the Administration is trying to do here is to rid the country of crime and when we talk AML/CFT, there is legislation that guides us and how we would treat with those things," he added.
According to the AML/CFT Act, the requirements are preventive (not criminal) in nature, and should not be interpreted as stigmatising PEPs as being involved in criminal activity or related activities.
Refusing a business relationship with a PEP simply based on the determination that the client is a PEP is contrary to the letter and spirit of Recommendation 12. The PPP/C contends that this definition does not refer to nor require any citizen to state their political party affiliation.