– continues with VISA Debit Card Promotion
The Demerara Bank Limited Diamond Branch is celebrating eight years of business today, and to mark this occasion, the Bank will be engaged in a series of activities to express appreciation to its customers and employees for their unwavering commitment and support over the years.
The Bank has also announced that it would be extending its VISA Debit Promotion at the Diamond Branch, and that customers establishing a Statement Savings Account during the month of March will receiv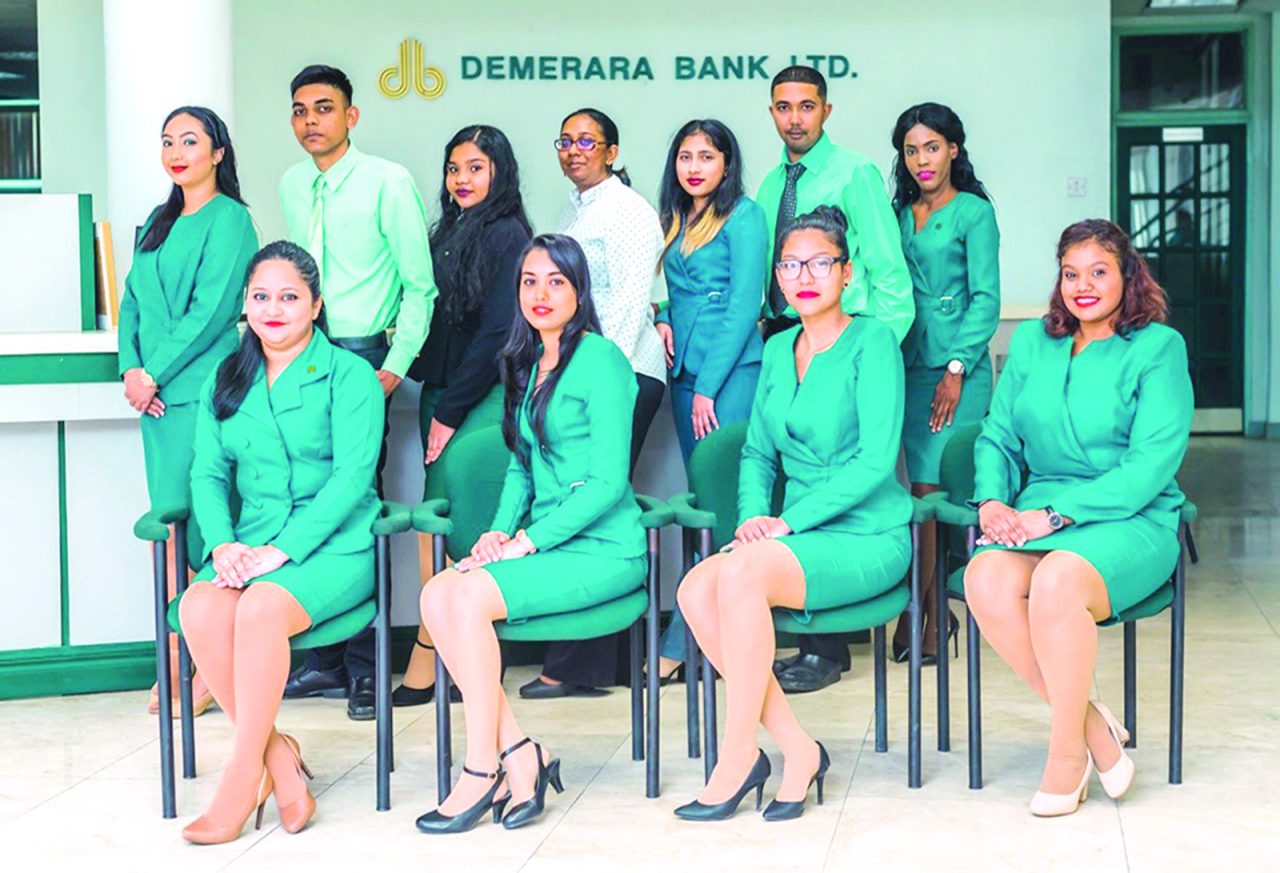 e their VISA Debit Card absolutely free. Terms and conditions will apply.
The dynamic vision of Dr Yesu Persaud, Founder and Chairman of Demerara Bank Ltd, has led the Bank to become a household name for commercial banking in Guyana, and a pioneering financial success story for its investors and the country.
Officials noted that the Diamond Branch was established at an opportune time, as many communities along the East Bank Demerara were rapidly being developed and there was high demand for banking services, particularly credit facilities to assist with the construction of low income and residential homes.
Since its establishment in 2011, the customer base of the Diamond Branch has grown extensively, and this can only be seen as a reflection of the Bank's ability to deliver quality banking services.
"We know that the success of the Bank is inextricably linked to the success of our customers, and therefore we respond to their needs with great agility," one official noted.
Demerara Bank Ltd. prides itself in supporting the development of various sectors by extending a wide range of credit facilities, personalised banking services, and value added products.
The company also continues to be the leading source of financing for renewable energy in Guyana, and encourages both energy efficiency and energy conservation to ensure energy sustainability for the future.
To date, the Bank has significantly reduced its carbon footprint by operating most of its locations on renewable energy.
The Chairman, Board of Directors, Management and Staff of Demerara Bank Ltd. express their appreciation to the customers of the Diamond Branch, who have shown incredible support and loyalty over the years.