R&R International Cycling 2019…
Paul DeNobrega
A packed weekend of cycling which saw competition on the National Park's Inner Circuit and on the roads of West Demerara saw Romello Crawford and Paul DeNobrega record contrasting victories.
On Sunday, DeNobrega clocked a time of one hour, 37 minutes and 15 seconds to win the 27th R&R International 40-mile road race title.
The race – which began at Schoonord, proceeded to Parika and returned to the point of origin for the finish – saw Geron Williams and Brighton John finish second and third respectively, while Andre Green, Deeraj Garbarran and Kemuel Moses filled out the next top positions.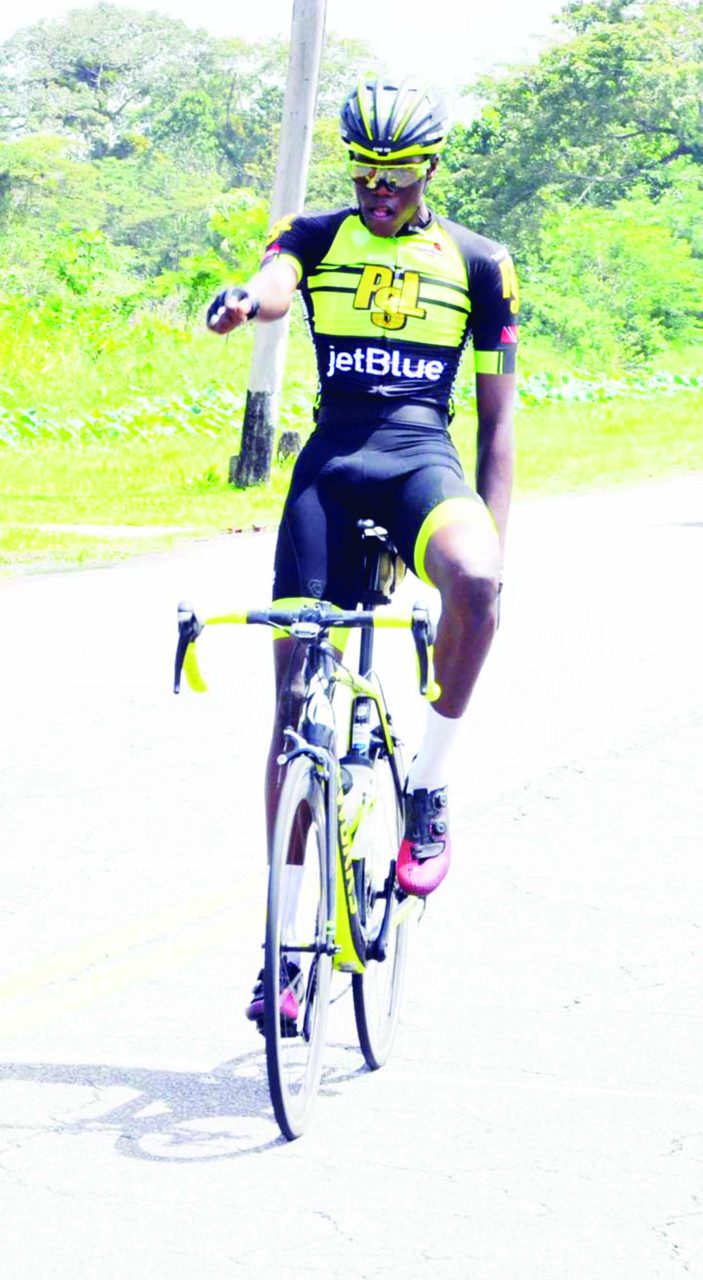 The winner of Saturday's feature event, Crawford, was overlooked by the organisers after he failed to register and joined the race at Vreed-en-Hoop after it commenced.
Other category winners included Sherwin Sampson (juniors); Alex Mendes (veterans under 50) and Hector Edwards (Mountain Bike).
Crawford sweeps feature
On Saturday, the feature 35-lap Schoolboys and Invitational race of the 11-race programme at the National Park Inner was won by Crawford.
Andre Greene had to settle for second while Michael Anthony finished third, with Cortis Dey, Geron Williams and Paul DeNobrega rounding out the top six performers in that order.
In the Veterans U-50 five-lap race, Jaikaran Sukhai was first ahead of Junior Niles and Warren McKay in that order.
In the Over-50 race, Kennard Lovell won while Linden Blackman was second and Bochal Samaroo finished third.
Meanwhile, in the 12-14 BMX Boys and Girls race, Jaheme Henry was the top rider while Steve Bhimsen and Sherwin Sampson were second and third respectively.
Henry also won the Juveniles race while Bhimsen settled for second and Mark Lewis finished third.