Estates closure
…other half by year end
Government has announced that it will pay 50 per cent of the severance benefits to dismissed sugar workers by the end of this month. This commitment represents over $2 billion in severance payments.
This announcement was made in Parliament on Wednesday when Prime Minister Moses Nagamootoo read a statement from President David Granger. However, he said that the remainder will be paid in the second half of the year.
This move comes one day after disgruntled workers attached to the former Rose Hall Sugar Estate protested for their severance payment as they demanded that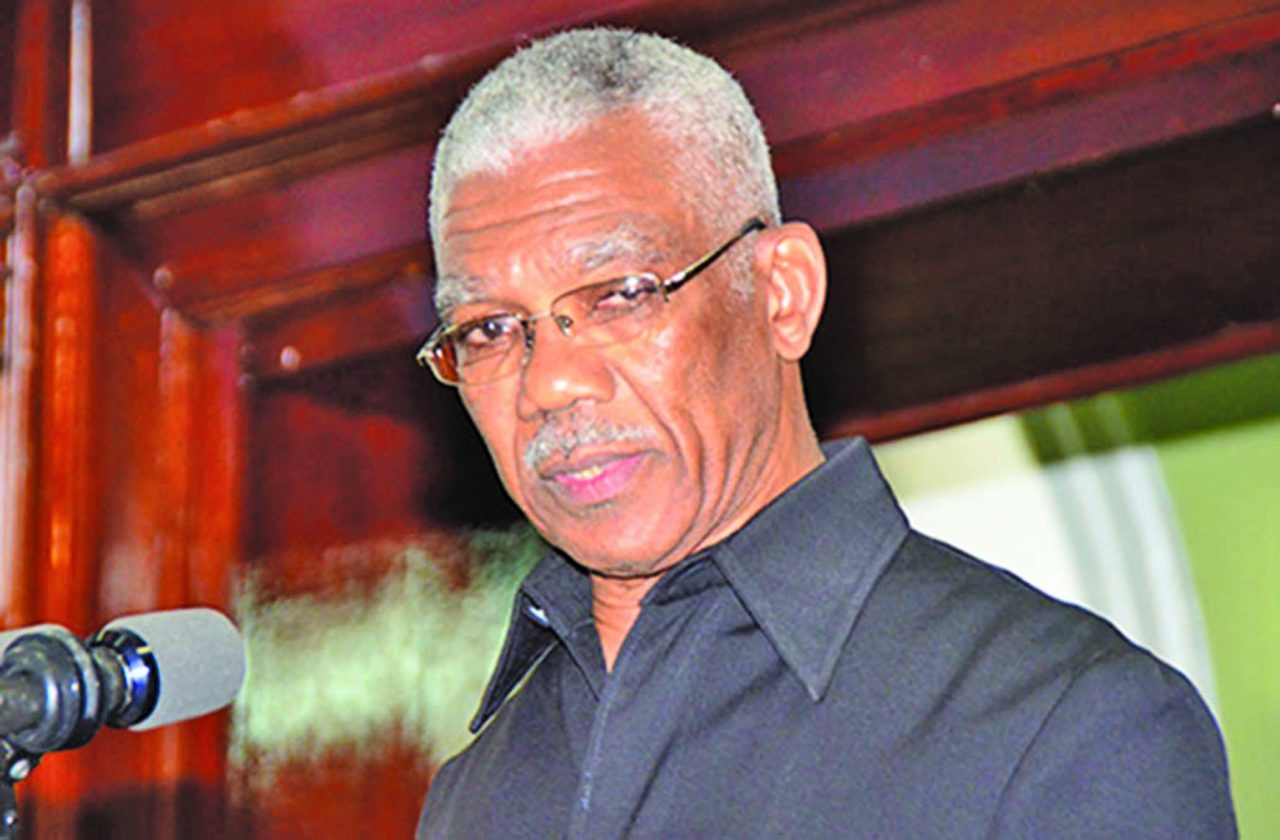 the Government get its act together.
Eight hundred and fifty workers, whose last day of employment was December 29, 2017, on Tuesday protested the non-payment of millions of dollars, which are collectively owed to them by the David Granger Administration and the Guyana Sugar Corporation (GuySuCo).
According to the President, GuySuCo is not being dismantled. He claimed that Government is working actively to ameliorate the impact of retrenchment on workers livelihood.
As such, it will also move to embark on an extensive review of expenditure in every sector to the extent of reducing ministerial budgets in order to find funds to enable sugar workers to receive their severance pay; and, set aside $100 million to provide small loans for entrepreneurial activities for these people.
While noting the invaluable contribution of the sugar industry to the development of Guyana, the President said Government will continue to work towards returning

the reformed sugar industry to profitability and improving the personal income of sugar workers.
He made reference to some of the work that has started which includes the establishment of an Alternative Livelihood Programme (ALP), aimed at providing support by enabling displaced employees to access available opportunities to function in other fields.
Already, he said, Government has embarked on the training of employees to work in new operational fields across the industry in places such as the field workshops and providing services.
Some 500 employees from the West and East Demerara estates will be retrained in fields such as carpentry, masonry, plumbing, mechanical and electrical works and in small business enterprises, the President said.
"The Government has acted resolutely and responsibly to protect the livelihood of workers, to preserve the viability of rural communities and prevent the further financial depletion of the country's Treasury," he added.
Both the current and past Government, the President said, have struggled to maintain the industry's viability; by implementing several initiatives. He referred to the work done under the People's Progressive Party to engage international advisory, technical and managerial corporations such as Booker-Tate Ltd, Bosch Projects (PTY) and Global Cane Sugar between 1992 and 2015.
In addition to that, a new factory at Skeldon in the East Berbice-Corentyne region was built at a cost of US$212 million and $48 billion was expended in financial support to the industry since 2011, while $32 billion was spent over the past 30 months, which when calculated sums up to a rate of about $1 billion a month.
"This Government cannot sustain the sugar industry in its current state. It has had to make difficult choices in order to ensure the industry's viability," the Head of State added.
Granger recalled that one of the earliest measures included the convening a Commission of Inquiry into the state of the industry in October 2015; publishing a State Paper on the future of the industry in May 2017; and creating a Special Purpose Unit to manage the reform of the industry in June 2017.
"I iterated – in my address to the 71st sitting of the National Assembly on 2nd November 2017 – that: The sugar industry is being consolidated; it is not being closed. We will explore all options… to ensure a viable industry, mindful of its impact on the nation's rural economy and its residents."
The Government, he added, will also continue to engage the Guyana Agricultural and General Workers Union, National Association of Agricultural, Commercial and Industrial Employees, the Corporation, other major stakeholders, but most importantly the workers themselves.