Death of Berbice mother, baby
A doctor and two nurses have been suspended from the New Amsterdam Hospital following an investigation that indicated they had been negligent in their conduct, resulting in the death of 31-year-old Vanessa Lewis-Sahadeo and her newborn.
This was revealed by Health Minister Dr Frank Anthony on Thursday. He noted that the investigation was completed by the Maternal Review Committee, which has since issued a report on its findings. The report has identified negligence on the part of these health workers as being highly linked to the two deaths.
"Based on that report, we strongly believe that the doctor who was in charge of the patient seemed to be negligent, and we also believe that the nurses who were involved were also negligent. Based on these findings that were issued by this committee, I'm taking immediate steps to suspend that doctor who was involved in this case and two of the nurses," the Minister informed.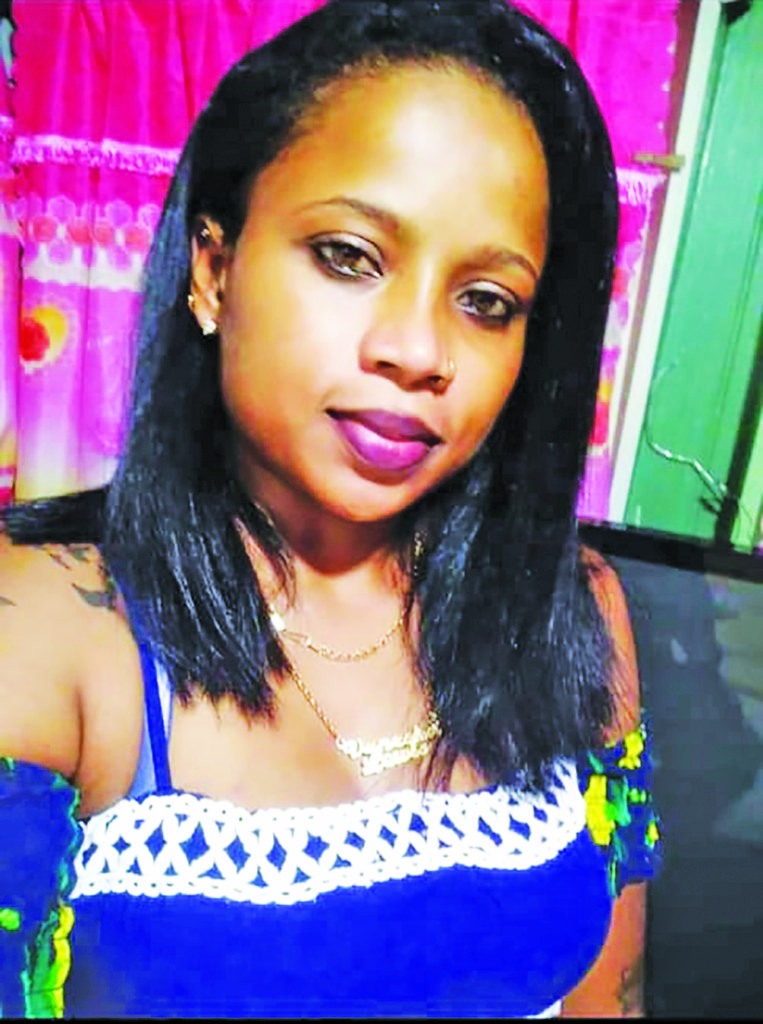 Lewis-Sahadeo, of Williamsburg, Corentyne, Region Six (East Berbice-Corentyne), who had delivered her fourth child, had been transferred to the GHPC in an unconscious state, and succumbed there. Her baby had died a few hours prior at the New Amsterdam Hospital.
One day after her death, the Health Ministry deployed resources on Sunday to question staffers who were on duty – primarily those who aided in the delivery.
Her mother, Charis Cecil, said that on the evening of February 21, her daughter called and informed her that she was experiencing labour pains. The grieving mother explained that family members visited Lewis-Sahadeo the following morning at the Port Mourant Hospital, where she was admitted, and from where she was transferred to the New Amsterdam Hospital.
Ms Cecil detailed that she was only able to have telephone conversations with her daughter during the rest of the week, as Lewis-Sahadeo remained a patient at the New Amsterdam Hospital. She said that because of COVID-19 guidelines, she could not see her daughter, but she nonetheless took food for her every day.
The mother related that, on February 27, she received a telephone call from someone who identified herself as a nurse at the New Amsterdam Hospital.
"She tell me that she have something to tell me, and she take a long time and then say that the baby died and that they had to remove her womb," the mother said.
This, the woman said, prompted her to rush to the hospital, and according to her, when she arrived there, her daughter was on a stretcher.
"They had doctors around her, and one of them had something in his hand pumping, and every time he squeeze it, she shaking," the mother recalled, adding that she tried to find out from the doctors what the matter was, but none of them responded to her.
"Nobody tell me anything till I start to cry, because I see like she dead already; then a nurse come and tell me that she is not dead, and they taking her to Georgetown."
According to Cecil, they waited hours for the ambulance to transport her unconscious daughter to the city medical facility. Asked what time she arrived at the New Amsterdam Hospital, Cecil said it was sometime before 16:00h, adding that when the ambulance returned to New Amsterdam to collect her daughter, it was almost 18:00h.
"Whole week she was at the New Amsterdam Hospital, none of them could not check her to see if something wrong? Now they telling me that the baby died inside her, and so they had to take out her womb. When we ask them to see the baby, they say that we can't see the baby, and that the baby was deformed," the woman said.