Linden fatal accident
The driver of the container truck which crushed to death a Plaisance, East Coast Demerara (ECD) porter o death in Linden last Saturday was placed on $200,000 station bail after spending 72 hours in the.
E Division (Linden-Kwakwani) Commander Linden Lord has indicated that legal advice would be sought on how to further proceed with the matter. Twenty-five-year-old Jovon Jommol Anthony, of 44 Prince Williams Street, Plaisance, was killed after he was pinned by the truck on which he was working in the vicinity of the Kara toll booth, Mackenzie, Linden.
The incident occurred at approximately 13:00h on the day in question. Enquiries revealed that the motor lorry, driven by a 28-year-old of Triumph, ECD, was at the time proceeding along the Kara Kara Public Road with Anthony on board.
The motor lorry, GSS 1407, along with trailer # TMM 2242, was proceeding east along the northern side of the road when the now deceased man disembarked to pay the toll.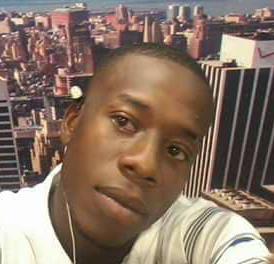 After doing so, he reportedly jumped back onto the lorry's gas tank situated on the left side of the front section while the vehicle was still in motion.
Anthony lost his grip and then fell into the path of the lorry and was run over by the vehicle's trailer.
He was later pronounced dead on the spot by a doctor attached to the Linden Hospital Complex (LHC).