– say thousands affected
More than 3000 residents of Glasgow New Housing Scheme, East Bank Berbice, are affected due to a broken bridge in Edinburgh. The bridge was in a deplorable state but about two weeks ago, its condition worsened.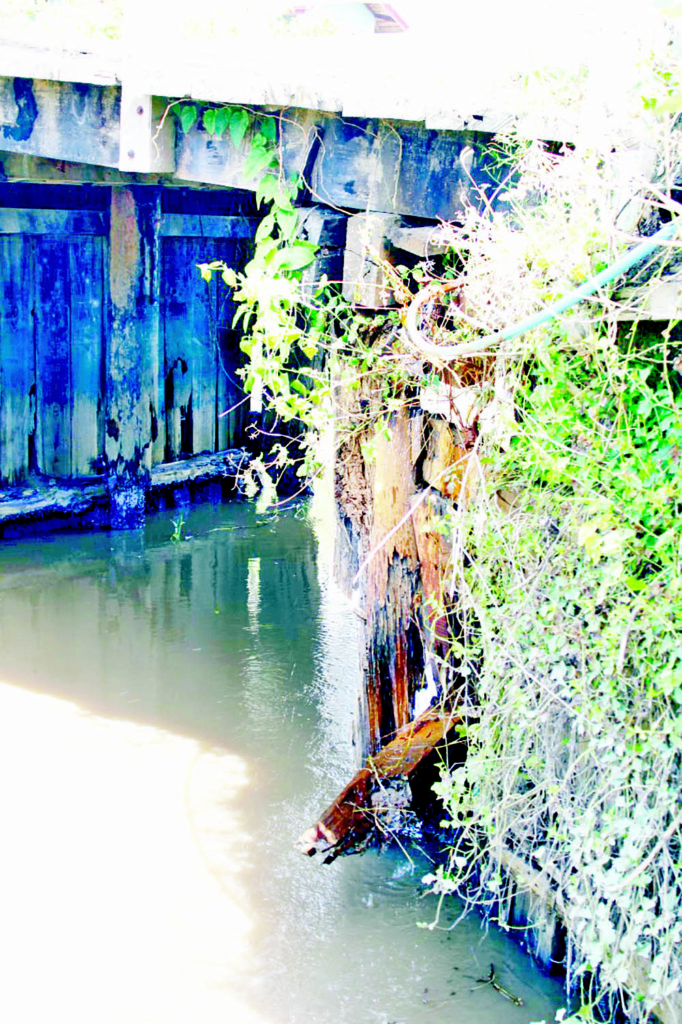 The bridge is the main access to the scheme which is gazetted as a part of New Amsterdam. Vehicle operators have reportedly made several complaints to the Mayor and Town Council about the situation but nothing was done.
In fact, the municipality back in 2018 had promised that a new bridge would have been constructed under the APNU/AFC Administration but this never materialised.
Residents have since blamed the heavy-laden lorries for the current state of the bridge.
About one kilometre away, there is another bridge that gives access to the scheme but according to reports, that bridge is also in a terrible state. It was recently repaired by a group of taxi drivers who have to ply that route on a daily basis to make their living.
On Thursday last, the issue was again raised at the Regional Democratic Council (RDC) by Councillor Colin Moore.
He reiterated the urgent need to repair the dilapidated structures. Moore said the Regional Administration must take up the responsibility since it has jurisdiction over the region including the East Bank of Berbice.
On this note, Regional Chairman David Armogan told the meeting that the issue has been raised with the Public Works Ministry. A team from the Ministry had visited the area and now has to recommend a way forward.
"I have been speaking with Minister Edghill and reported that both bridges are in a bad shape. He is in the process of trying to get a contractor to get the two bridges repaired."
Armogan pointed out that he was informed that the cost to build each bridge is between $17 million and $20 million.
Meanwhile, the Chairman explained that the project cannot be undertaken at this time since the construction of the bridges fall under capital projects that have to be budgeted for.