A Nabacalis, East Coast Demerara (ECD) man attacked and stabbed his wife to death on Wednesday following an argument over an extramarital affair. After killing his wife, the miner then attempted to take his own life.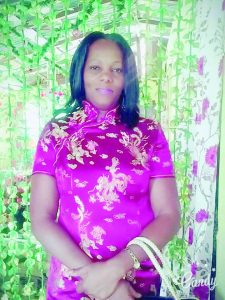 Dead is Vinetta Headley-James. Reports are the 44-year-old woman was killed at about 12:50h during a heated argument with her husband, 45-year-old Sherlock James.
This newspaper was told that the incident occurred at the couple's Lot 68 Nabacalis Sideline Dam, ECD home. Guyana Times understands that James would spend long periods in the interior, and had accused his wife of cheating on him.
Three days ago, the couple was involved in a heated argument over the allegations when James assaulted the mother of his three children and then fled the scene. However, he returned home on Wednesday and according a close relative, his wife attempted to put his clothing outside. This led to a confrontation and James cautioned his now dead wife against putting his belongings out of the home. During the confrontation, an angry James ran into the kitchen, where he picked up a knife and attacked his wife, stabbing her to her neck. After being stabbed to her neck, the woman ran into the yard and collapsed. She was picked up and rushed to the hospital by the couple's eldest daughter.
However, she succumbed while being treated at the CC Nicholson Hospital, ECD.
James was later discovered lying a short distance from his house with a stab wound to his neck, which is suspected to be self-inflicted.
He was taken to the Georgetown Public Hospital, where he is receiving treatment under guard.
The police are continuing their investigations.