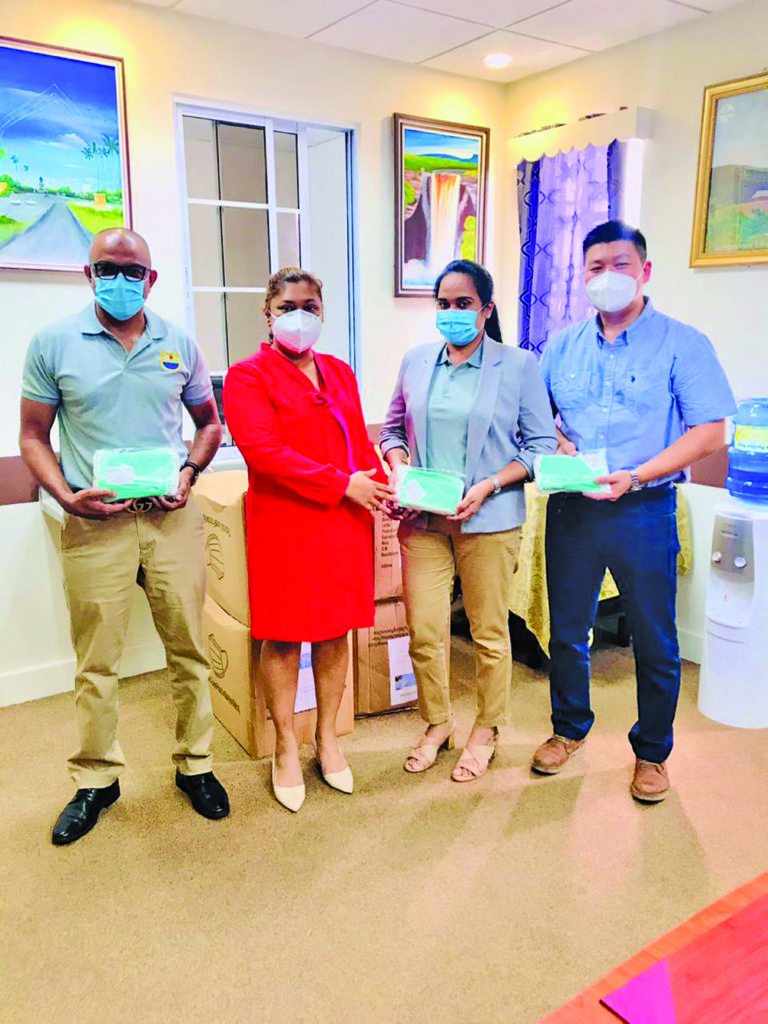 N&S Algoo, a licensed customs brokerage service, and AMS Investment, a procurement company, have partnered and donated 50,000 disposable face masks to the Education Ministry.
Speaking at the handing-over ceremony, N&S ALGOO Finance Director Sabrina Algoo said that with schools set to reopen for some students this coming Monday, the two companies saw the need to play their part in ensuring the safety and well-being of students.
Algoo said that as a mother of a school-aged child, she wanted all the students to remain safe and healthy while at school, since she wanted the same for her child. In addition, the Finance Director said that the donation will bring some financial ease to parents who would have had to purchase these.
Receiving the donation on behalf of the Ministry, Education Minister Priya Manickchand said that they were truly grateful for the donation, which would assist in ensuring students remain safe while at school. In addition, Minister Manickchand said that the donation meant that the Ministry now has 50,000 fewer masks to source and commended the two companies for their benevolence.
Also present were Managing Director of N&S ALGOO, Nandalall Algoo and AMS Investment representative Su Riu Hui.