…Harmon says celebration symbolises Guyana's rich diversity
Describing today's Eid-ul-Adha holiday as a reminder for Guyanese to live with more empathy and compassion for each other, President Dr Irfaan Ali has urged Guyanese to continue adhering to COVID-19 protocols during their observance of the sacred date.
In his Eid-ul-Adha message, President Ali noted that this was the time to pay tribute to the spirit and example of faithfulness and selflessness displayed by the Prophet Abraham. He described it as the true test of spiritual devotion. But he reminded that Guyana was facing an unprecedented time with the COVID-19 pandemic.
"Our country today is marking Eid-ul-Adha in extraordinary circumstances. We are still combating the deadly and dangerous COVID-19 coronavirus. The pandemic has affected the way Muslims observe the Festival of Sacrifice not only in Guyana but across the globe.
"The inevitable restrictions on movement, on travel have limited the number of those performing Hajj, and it has curtailed the traditional visits and social interactions associated with Eid," he also said.
He, therefore, urged everyone to continue to adhere to the guidelines and protocols that have been set out by the Health Ministry. According to Dr Ali, the short-term sacrifices that Guyanese are prepared to make for long-term good will determine how fast and well Guyana exits the pandemic.
Qurbani
The President, who is a practising Muslim, also referenced the recent floods that have severely affected a number of people across the country. Ali noted that some have lost their livelihood or suffered material losses, and he called down blessings on those persons. He also urged persons not to forget the true meaning of what they are doing when they carry out Qurbani or animal sacrifices,
"The animal that is sacrificed symbolises the animal in man himself – his evil desires, envy, jealousy, greed and hatred. It is these vices that are sacrificed for the love of God. As we observe Eid-ul-Adha, let us remember that it is not the meat or the blood that reaches Almighty God, but rather the sincerity of our intentions to obey Him as the Prophets Ibrahim did.
"The everlasting reward of Paradise cannot be accomplished by the animal sacrifice alone. Sacrifice involves our entire life. The greatest charity is when someone sacrifices his or her comforts for the comfort of others. The Prophet Ibrahim was not prepared to sacrifice his dignity, the principles of truth and morality for personal interests. He remained steadfast and patient."
Dr Ali noted that unfortunately, some have sacrificed their morals for material gain while others sacrifice their honour and dignity for wealth and power. He noted that some even sacrifice the collective interest to further their selfish desire.
"The benefits accrued from these acts are short-lived and will not avail us on the Day of Judgment. Let us remove…those things which threaten our closeness with God and eternal happiness," he said, urging Guyanese to apply lessons from the celebration into everyday life to continue to build Guyana into a better place.
Opposition Leader
Meanwhile, Opposition Leader Joseph Harmon extended fraternal greetings to the Islamic community.
"Eid-ul-Adha commemorates Prophet Ibrahim's unquestioning obedience to Allah as he was prepared to sacrifice his son Ishmael, at the command of God almighty. Eid-ul Adha also signifies the culmination of the Hajj or pilgrimage performed by Muslims in the holy city of Mecca, Saudi Arabia," he said.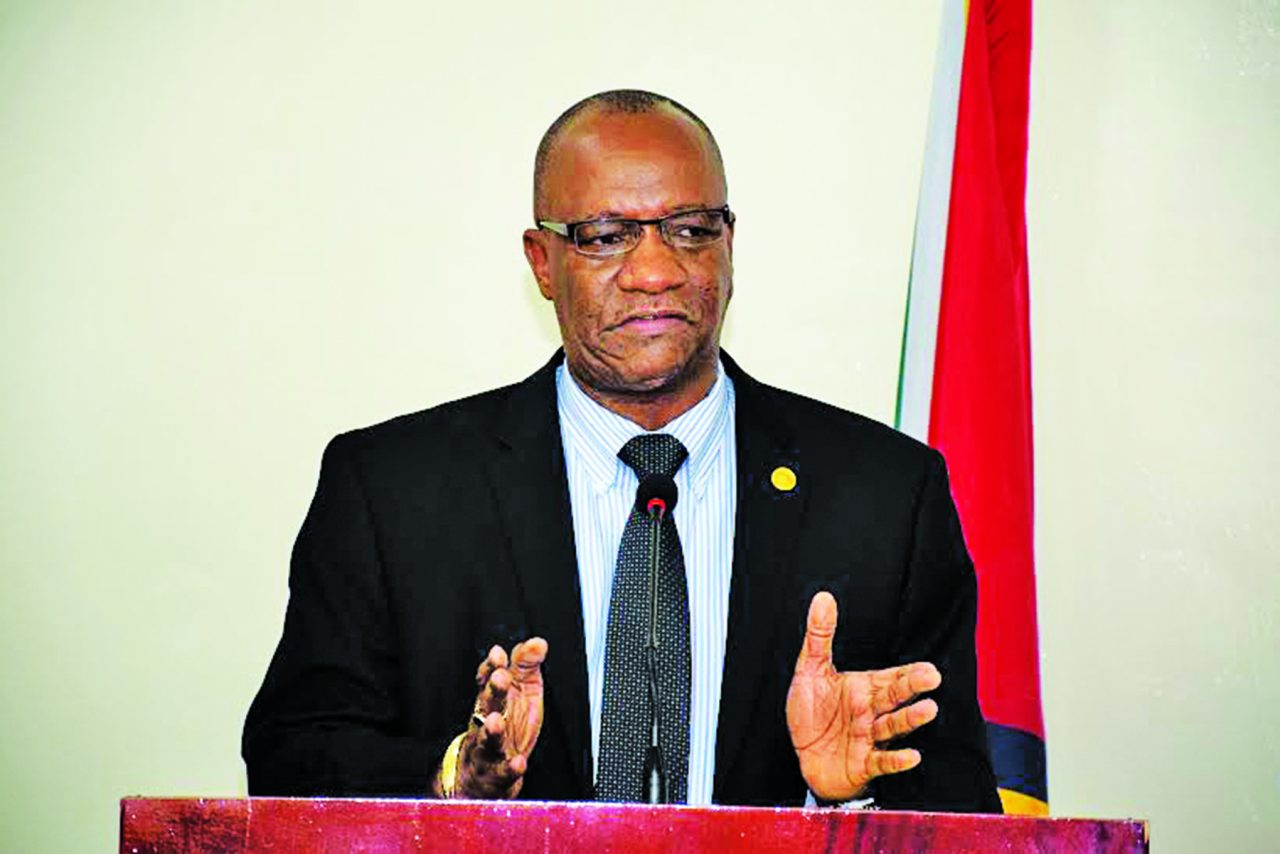 "On the day of Eid, Muslims gather to perform the sacrifice of animals followed by the prescribed distribution of the meats to the poor and needy, friends, family and neighbours in an act of communal charity."
Harmon extended thanks to the Muslim community for their generosity, while noting that Eid-ul-Adha was an annual celebration of Guyana's rich diversity and a blessed feature of Guyana's society. And while he urged persons to seize the opportunity to put inclusivity and compassion on display, he reminded persons to adhere to the COVID-19 protocols.
"It behoves us as a people to seize this opportunity to rekindle a genuine national spirit of inclusivity and compassion. We can achieve this if we emulate the discipline and obedience which are synonymous with Eid-ul-Adha and Prophet Ibrahim."
"Finally, I plead that as we continue to fight against the spread of COVID-19; you make best efforts to observe all protocols, particularly social distancing and the wearing of masks as you observe Eid-ul-Adha", he said.