A pedal cyclist was crushed to death by a truck after he was hit off his bicycle on the Parika Access Road, East Bank Essequibo (EBE) on Thursday morning.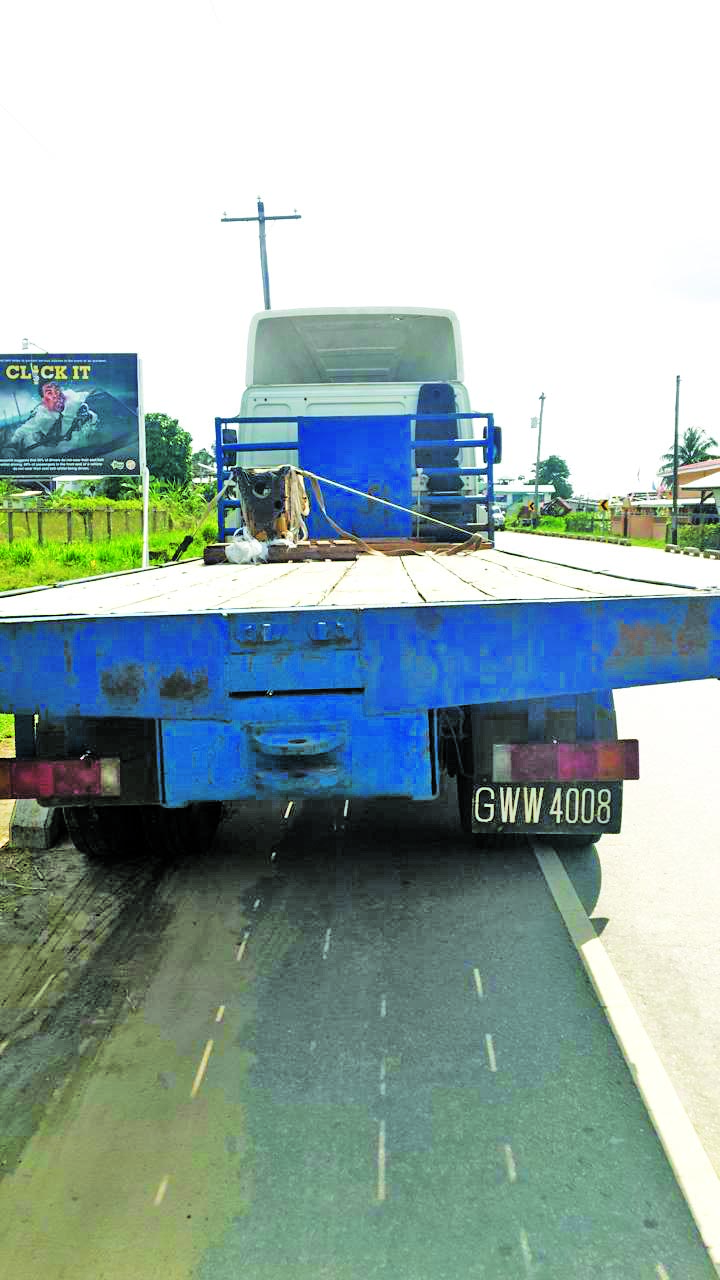 Dead is 65-year-old Christian Bowlin of Parika Backdam, EBE. Reports are at about 09:15h on Thursday, the pedal cyclist and the lorry truck driver were on the same lane along the main public road heading in the northern direction when the accident took place.
This newspaper was told that the driver of the truck, GWW 4008, attempted to overtake Bowlin on the roadway but during this process, he hit the right handle of the bicycle. As a result of the impact, Bowlin fell off the bicycle and landed between the front and back wheels on the left side of the moving truck.
Seconds later, the back wheel of the truck ran over Bowlin's head and instantly crushed the pedal cyclist to death.
Commander of D Division (West Bank Demerara-East Bank Essequibo), Senior Superintendent Linden Lord when contacted told <<<Guyana Times>>> that ranks in the Division conducted a breathalyser test on the driver but there was no trace of alcohol in his system.
He stated that the truck driver is presently in police custody assisting with investigations.
In May month, a 57-year-old pedal cyclist named Ramlackhan (only name given) was struck down by an intoxicated corporal attached to the Guyana Defence Force (GDF) on the East Coast of Demerara, and almost one month later succumbed to his injuries at the Georgetown Public Hospital Corporation (GPHC).
His death occurred less than two weeks after he underwent emergency surgery while in an unconscious state at that hospital.
In March, a hit-and-run accident along the Timehri Public Road, East Bank Demerara (EBD), claimed the life of 50-year-old pedal cyclist Peter Billison of Lot 17 Soesdyke, EBD.
Also in March, Rupununi resident Jennifer Williams, a 40-year-old pedal cyclist, died after she was allegedly struck down by a motor pick-up on the Wowetta Main Road in North Rupununi, Region Nine.
In February, a 41-year-old pedal cyclist, Joel Jacobs, of Number 28 Village, West Coast Berbice, was killed after he reportedly collided with hire car HC 8140 on the Onverwagt Public Road, West Coast Berbice (WCB).