As elderly persons continue to be abandoned at the Georgetown Public Hospital Corporation (GPHC) even after being discharged, the Chief Executive Officer of the Hospital Brigadier (Ret'd) George Lewis has reminded the children and loved ones of those elderly persons that the Hospital is not a geriatric home.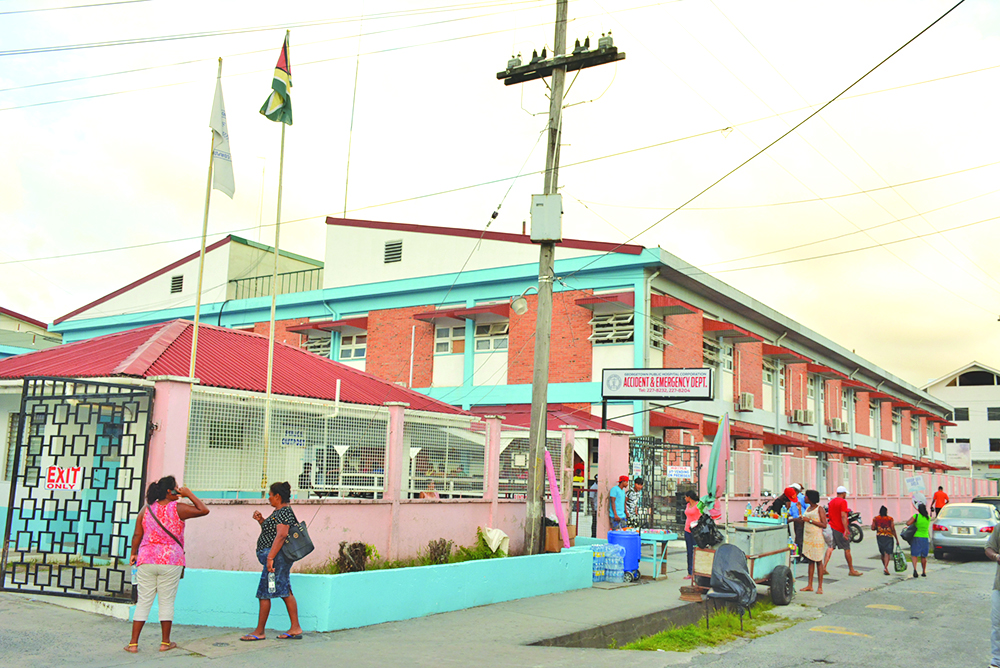 In an almost annoyed tone, the CEO said, while responding to questions posted by the media at the sidelines of an event, that the loved ones of those persons should be there to collect them as it continues to affect other patients who may be in dire need of care and moreover, a bed at the Hospital.
"Another challenge that we had where patients are discharged but then the relatives and loved ones rate not coming quickly enough to take them home. It means the bed is occupied when we have a patient who can utilize that bed and at the same time in some cases particularly for the elderly, those patients being abandoned in the hospital,"
Lewis pointed out that the Hospital's policies does not permit the officials to just throw persons out of the Hospital so in those cases they are forced to contact the Social Services Department to find a placement for the individual, or in this case individuals.
"The Georgetown Public Hospital is an institution where we try to make people better its not a geriatric home," he signaled.
In making that statement, the CEO further made an appeal for relatives to be more conscious of this grave inconvenience they are faced with and moreover that they would look after their love ones and not abandon them in the Hospital.
Over the years and specifically over the past few months, the Hospital has recorded an increase in the number of persons being abandoned at the Hospital.
In fact it was only back in March that this newspaper reported the increase while the CEO was appealing to family members to contact the Hospital.
Lewis made the appeal while speaking at a Social Worker's Day function. He said, "I would like to use this forum to ask relatives and family members of patients who have been abandoned at the Georgetown Hospital to please assist the administration by coming to the hospital and collecting your relatives and caring for them".
The CEO further noted that while the GPHC primarily functions as a medium for patients to receive medical treatment, undue advantage is taken by persons who desert their family members that are suffering from a communicable disease.
"It is not fair to those children, who are abandoned in our wards. It is not fair to those aged persons. So please, help the administration of the Georgetown Hospital by collecting your relatives," he added.