By Timothy Jaikarran
In a country such as Guyana, where golf seems to be on the rise, there is a plethora of opportunities for the sport. But, more importantly, the introduction of the sport into schools will reap major benefits.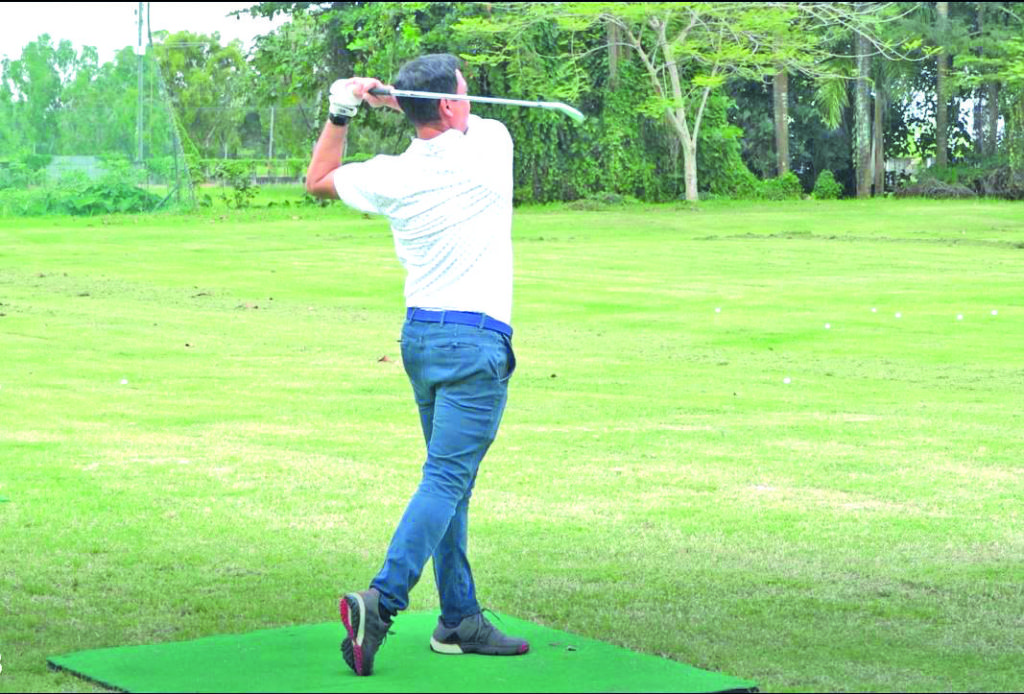 This has already been done by the Guyana Golf Association (GGA) and NexGen Golf Academy President, Aleem Hussain. He has also gained support from MACORP CEO Guillermo Escarraga, who believes that golf has a far way to go in this nation, and that it should be played in schools, as this would expose children to the early development.
Asked his view on the sport being introduced in schools, as done by the GGA, Escarraga said, "Starting the sport in schools is wonderful. I started to play the sport only 5 years ago, and it's harder when you start at a later age, so starting at 10 or 12 years of age is the best way of really mastering the game and becoming a good player. So, it's definitely something that is really important, that we could have our kids start at an early age and have the time to develop. It's very important that our kids have that opportunity to play at the early stages."
The game of golf has many benefits to a student in school, and while not all schools in Guyana are equipped to play golf, progress is definitely being made and the right steps are being taken by the Guyana Golf Association. Some of the benefits of golf in schools are listed below:
* Acting as a resource to help students develop the physical literacy skills necessary to acquire the knowledge, skills, and attitudes to lead healthy, active, and successful lives
* Exposing students to culturally diverse activities
* Providing the avenue to continue their participation within golf outside of school
* Increasing their knowledge of golf and enabling the learning of other related sport/games activities to expand their basic movement skill development.
* Bringing awareness to socio-economic factors.
* Promoting active healthy living as part of a well-balanced life.
* Providing age-appropriate assessment tools that students can use to determine their own progress and success.