…complains of slow economy
Members of the business community in Region Two (Pomeroon-Supenaam) are calling on the Government of Guyana to consider establishing a small business bureau (SBB) within the region.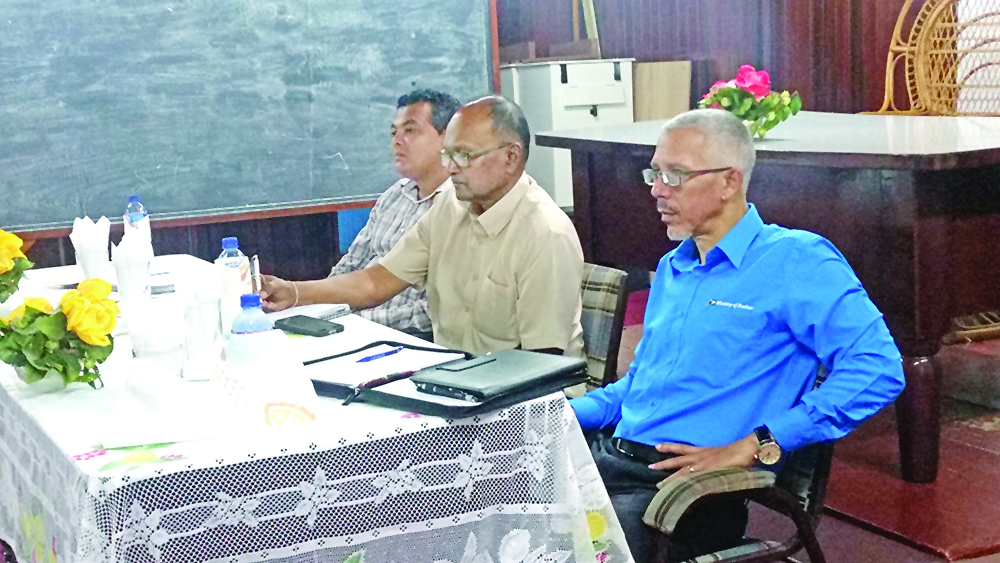 This request was made at a meeting held between the Essequibo Chambers of Commerce (ECC) and Business Minister Dominic Gaskin on Friday in the boardroom of the RDC, where several business persons expressed that it was very expensive and time consuming for persons to travel to Georgetown to access and process grants and loans. They suggested that Government should consider establishing such an office to benefit businesses.
President of the Essequibo Chambers of Commerce, Daleep Singh, said the meeting was organised to meet with the Business Minister to discuss measures to stimulate the Region's economy. Business activities have currently been reduced significantly, he said, even as he attributed this turn of events to inflation. As such, he said, Government, particularly the Ministry of Business, needs to formulate a plan or devise a strategy to assist the business community to jump- start the economy.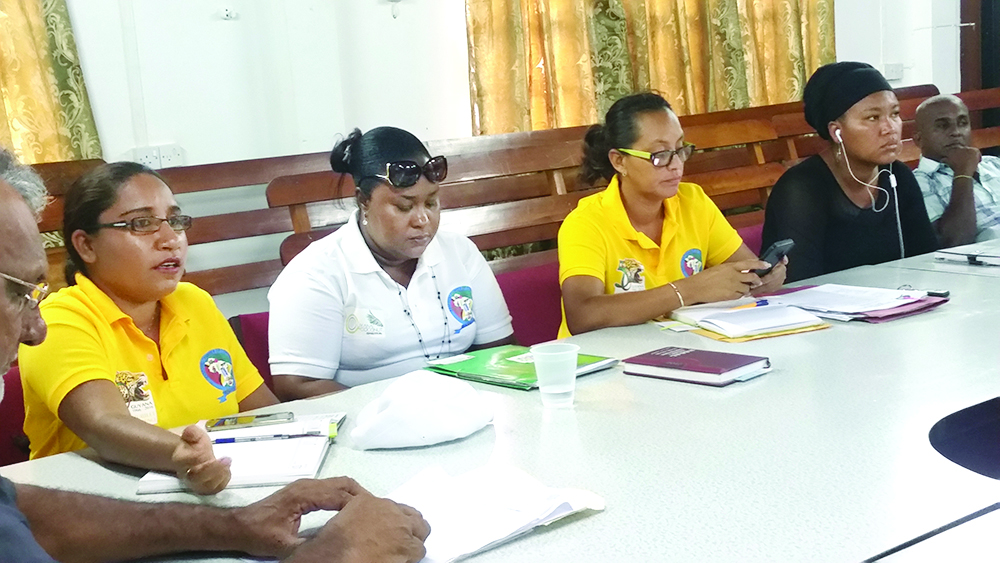 Singh said that with establishment of a small business bureau, financial services can be accessed at one location, causing persons from the region to save. "It takes a lot (of time and money) to keep travelling to and from (Georgetown). If an office is here, then everything can be made easier and there can be a smooth flow," Singh said.
Heavy taxation
Singh also blamed the slowdown of business on heavy taxation. He called on the Government to examine ways that can help cushion the heavy taxation that has been imposed on citizens. He said that currently, the situation with regard to inflation and taxation is having a negative effect on businesses, and he appealed to the Minister to implement policies that would be able to alleviate the suffering.
Singh also requested that duty-free concessions be granted to businesses, and that industrial estates should be established along the coast.
"The small bureau too expensive"
Business Minister Dominic Gaskin, in response, said that establishing either a small business bureau or an industrial site requires review to examine the feasibility of such a venture. He explained that once it happens in Region Two, other regions would request similar services, and it would be an expensive undertaking for the Ministry of Business.
Gaskin concurred that the business community needs to be viable and competitive, but asserted the Government cannot do everything, and the private sector should step in at some point.
Gaskin said his visit to the region was part of the Ministry's outreach plan to reach out to far-flung areas. He said it is the Ministry's desire to visit the Essequibo Coast twice per year; however, he accepted that last year the Ministry had made only one visit there.
He also congratulated the Essequibo Chambers of Commerce on its resuscitation after being dormant for over three years.
Decline in the economy
The Minister accepted that the economy is not at a place it should be, and noted that the Ministry is examining ways to boost the economy. He said the economy needs restructuring and rebalancing, and noted that more emphasis needs to be placed on manufacturing and value-added sectors.
He said that in his team's several interactions with market vendors, it was noted that businesses were not doing well and that money was not circulating as in previous years. He said the Ministry was not ignoring the situation facing the business community, but the situation would require time to be restructured and rebalanced; and he blamed the current morass on bureaucracy and the challenges that were inherited. He offered that to change the situation a comprehensive complex solution is needed, and he said the Ministry had introduced a "Green Business" action plan, working with all agencies, NGO and foreign embassies to further boost the economy.
Region Two Chairman, Devanand Ramdatt, thanked the Minister for engaging the Region Two business community in discussion on the way forward for the economy, and for the participatory approach that was adopted in so doing. He, however, said that businesses are not doing well, and as such plans need to be put in place by the Government to assist same. (Indrawattie Natram)