A mother and her five children are now homeless after fire believed to be set by her drunken husband burnt the family home to ashes.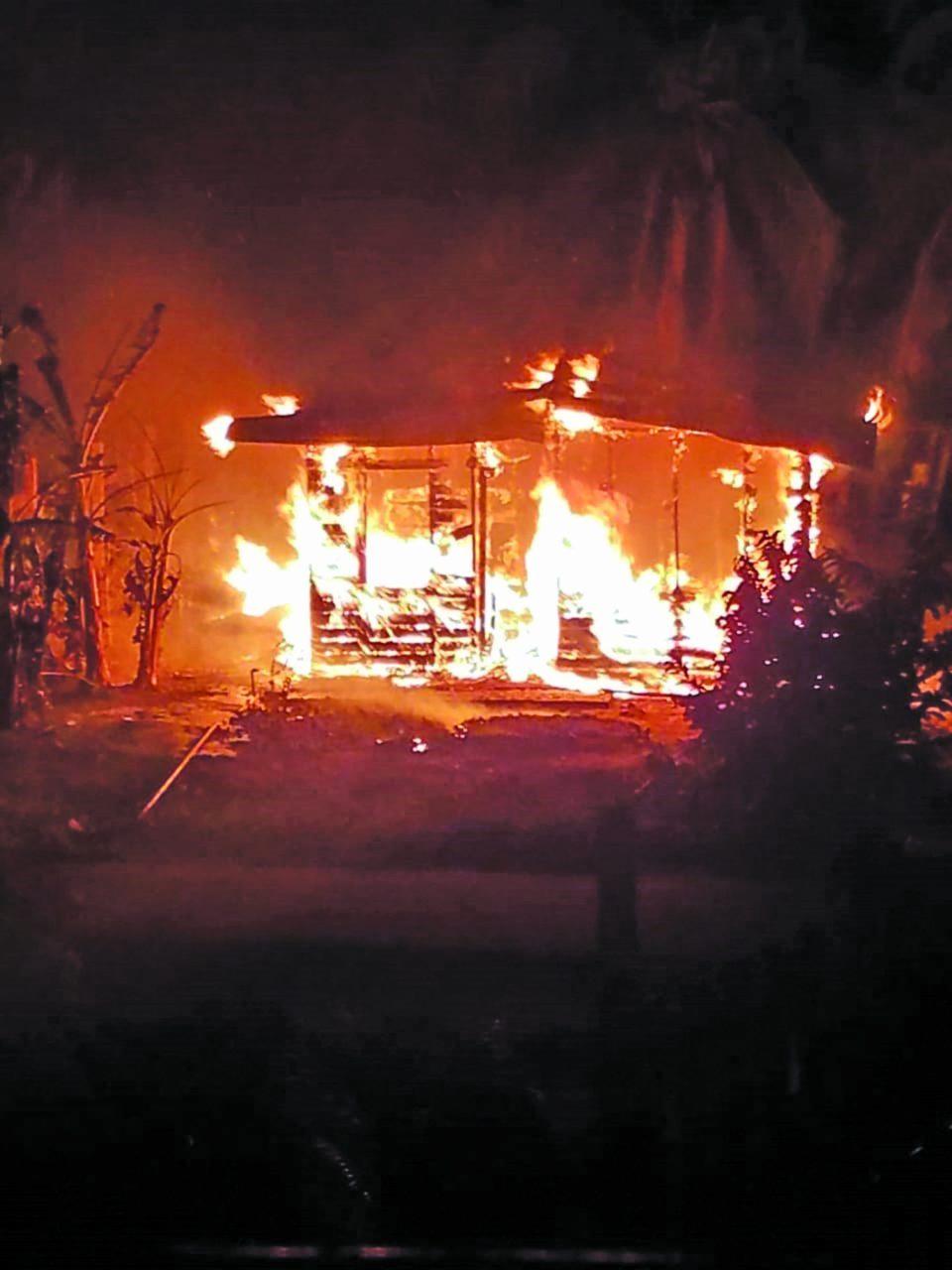 Juliet Badhri, 33, of Charity, New Housing Scheme, on Sunday said that she was now left traumatised after the only place she called home was completely destroyed by fire.
According to Badhri, her husband arrived home on Saturday night under the influence of alcohol and began quarrelling with her. She said to avoid a confrontation with the man, she took the children and went over to a relative, who lived nearby, about 09:00h.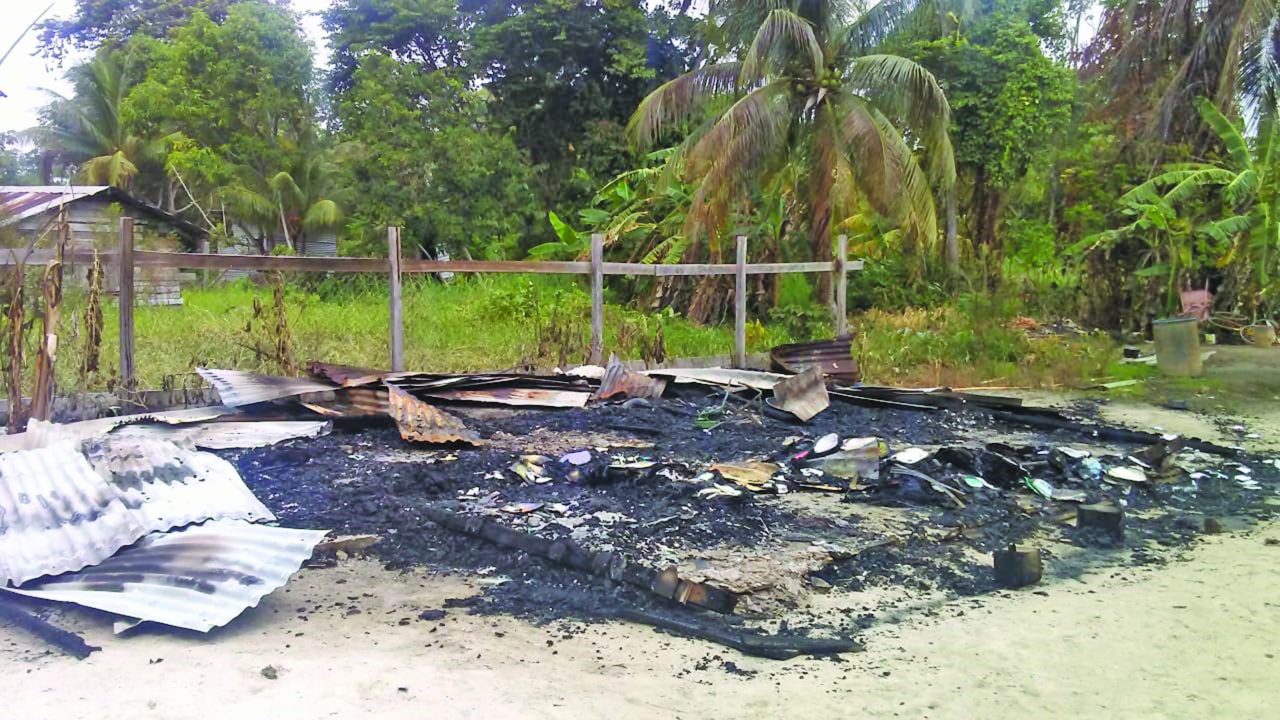 The distressed woman related that about 23:00h, she saw flames coming from her two-bedroom single-flat wooden home and rushed over, but could not save anything. She further related that neighbours rushed out to render assistance, but by then, the house was engulfed in flames.
Guyana Times was told that the fire department was informed, but by the time they arrived, the entire house was destroyed with all the family's belongings, including the children's, burnt.
Badhri said that she worked as a domestic for over 12 years. She said that her eldest daughter, who is currently writing the Caribbean Secondary Education Certificate (CSEC) exams, lost all her school work, uniform, textbooks, etc. A pastor and his family have since offered a section of their home for the woman and her children to use. Following the fire, this publication was told that the woman's husband was seen crying and expressing remorse for his actions.
Pastor Deo (only name given), who has offered the family refuge, has since made a public appeal for persons to help the mother and children to put a roof back over their heads along with clothing for the children. Anyone wished to assist can contact the mother on (592) 693-9502.