– Suspects arrested, assisting with probe
An ex-convict was in the wee hours of Sunday stabbed to death on Main Street, New Amsterdam, Region Six (East Berbice-Corentyne) during an argument.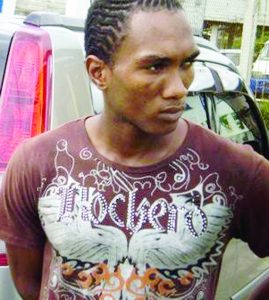 The dead man has been identified as 33-year-old Delroy James called "Slant Eye" and "Mafia" of Lot 12 Patrick Dam Mount Sinai referred to as Angoy's Avenue.
According to the police, James and the suspects were imbibing and subsequently engaged in an argument, which resulted in a scuffle.
"At about 03:45h. James was found lying motionless with wounds to his lower back. He was taken to New Amsterdam Public Hospital, where he was pronounced dead on arrival. The suspects are in custody assisting with this investigation," a police release said in part.
However, Guyana Times understands that while in the vicinity of Main and St Ann Streets, James attempted to rob one of the suspects of a gold band and a scuffle ensued between them.
As a result, James was stabbed and subsequently collapsed but while on the ground, he was stabbed again. He was picked up and taken to the New Amsterdam Hospital where he was pronounced dead on arrival.
At the home of the now dead man, one of his cousins denied the allegation that James was about to commit a robbery when he was stabbed. "A lil gold band – he doesn't do dem petty things…"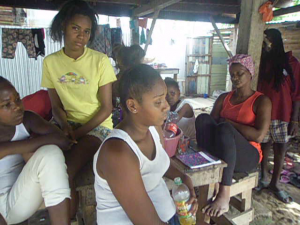 The dead man's mother, Carol James, speaking with this publication said she received a message stating that her son was stabbed but by the time she enquired further, the news bearer had already left.
The woman related that as she made her way to the scene, she was told that he had already passed.
The emotional mother stated that she was able to place her hands on his body but was overcome with emotion.
However, she said she was told by one of the eyewitnesses that there was no scuffle prior to the stabbing incident.
"Some people just saying that he went and rob and he went and thief, I don't care. Is me son – I don't care. He is not the first nor the last."
The grieving mother was also critical of comments made by a senior police officer who allegedly stated that he was happy that "Mafia" was killed.
She said that officer also has children. "I am his mother and I have to get justice, if they don't give me, I know how to get it," she said.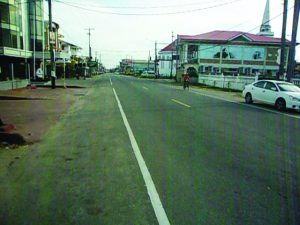 One of the suspects in custody and James served prison time together.
Some reports suggest that the stabbing was as a result of a grievance the two men had in prison. However, Carol said she could not confirm that.
"I don't know if they had any brush in prison because he never complained to me saying anything about that."
She referred to the now dead man as being loving and kind. He was someone who did not like to see persons who were disadvantaged, she added. James was the eldest of three siblings. He leaves to mourn one child.
James was released from prison in 2010 after serving an eight-month sentence for armed robbery.
In June 2011, he was remanded to prison for the New Year's Day murder of wash-bay attendant Seao Craig who was killed during a robbery at Mars Gas Station and Variety Store, Snackette/Beer Garden at Stanleytown, New Amsterdam.
In March 2012, Magistrate Adela Nagamootoo, sitting at New Amsterdam Court, discharged the accused after upholding a no-case submission by Defence Counsel Charrandas Persaud. (Andrew Carmichael)