The Preliminary Inquiry (PI) into the murder of businessman Godfrey "Saga" Scipio continues today and will see murder accused, former Police Officers Derwin Eastman and Jamison Williams leading their defence.
The PI is being conducted by Magistrate Fabayo Azore at the Georgetown Magistrates' Courts.

The two men are jointly charged for the murder of Scipio, which took place on October 12, 2017, in Kitty, Georgetown. In November, Magistrate Azore had ruled that a prima facie case was made out against the duo at the close of the Prosecution's case.
In response, Eastman, who had been adjudged Best Cop in the Police Force several times, and Williams elected to lead their defence and call witnesses to testify on their behalf.
Also charged with the murder is Aubrey Bobb, a 26-year-old ex-convict of Kitty. Bobb was the first to be charged and later implicated the two former Policemen in a caution statement he gave to law enforcement.
In February 2019, Bobb was committed to stand trial at the High Court for the businessman's murder following the conclusion of a separate PI.
It was reported that 64-year-old Scipio was gunned down just as he exited a popular Kitty hotel with a female companion during the furtherance of a robbery. He later succumbed at the Woodlands Hospital.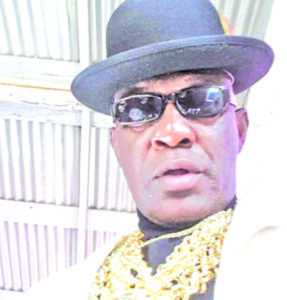 In his statement to the Police, Bobb claimed Eastman was the mastermind behind the brazen daylight killing. He accused the former Best Cop of hiring him as the hitman and even providing weapons to facilitate the smooth execution of the plan.
Eastman reportedly had everything planned out, even assuring the hitman that a lady would deliver the target to the spot while directing that the killing be executed in such a way as to appear like a robbery gone wrong.
Notwithstanding the assurance of protection given by Eastman, reality struck when Bobb returned home the next day to find Eastman, in the company of other Police ranks, ready to arrest him.
He had claimed that he was forced to make a false confession as he was intimidated by Eastman's presence at every step of the interrogation.