— it is going to be epic – Mendonca
Co-director of the Petra Organisation, Troy Mendonca is predicting a thrilling final in the GT Beer in partnership with NAMILCO and Star Party Rentals Futsal Championship on Saturday at the National Gymnasium, Georgetown.
The colossal match pits giant killers Back Circle against inaugural finalist Sparta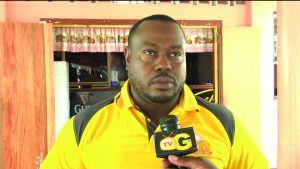 Boss and the buzz surrounds the match since during the group stages Back Circle inflicted a stunning come-from-behind 3-2 victory over Sparta.
"I will be honest, I think it is going to be the most epic, energetic and worthwhile final to watch," Mendonca confidently stated.
His enthusiasm stems from the fact that both teams have in their arsenal some talented players who have the skill to produce the necessary fireworks for the massive crowd that is expected to invade the venue.
Mendonca felt that the overwhelming support for the tournament is as a result of reputation teams have built for themselves over the years and which has seen their communities responding handsomely.
The organiser also revealed that he met with the relevant stakeholders to ensure that security will be in place to safeguard fans and players in the aim of providing a comfortable viewing experience for the games.
The tournament which is also sponsored by NAMILCO and Star Party rentals will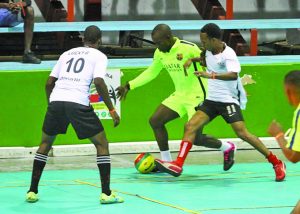 see the winner pocket $400,000 and the championship trophy while the second, third and fourth place finishers will collect $200,000, $100,000 and $50,000 respectively and the correspondingly accolade.
The Most Valuable Player (MVP) of the championship will pocket $50,000 and a trophy, while the Highest Goal Scorer and Best Goalkeeper will walkway with $25,000 each and the respective accolades.