…as Int'l body tells Govt to keep eye on plan
United States oil giant ExxonMobil has responded to calls made by Open Society Institute (OSI), which has urged Government to pay keen attention to the system ExxonMobil will use to dispose of possible hazardous waste.
Senior Director, Public and Government Affairs, Deedra Moe, said Wednesday that her company is committed to ensure that they operate in an environmentally safe manner in all of its activities in Guyana.
"Managing waste responsibly is an important part of our operation and included in our project Environmental Impact Assessment," she told Guyana Times, explaining that the company will work to ensure compliance with all laws, regulations and our environmental commitments.
In addition, Moe reminded that ExxonMobil will be monitored by the Environmental Protection Agency (EPA) during their course of operation here and it will seek to act responsibly.
But the OSI, an international organisation that promotes democratic governance and human rights, warned of the environmental consequences that oil can have on a country, throughout the entire process of development.
It noted that exploration, onshore and offshore drilling, refining, pipelines and other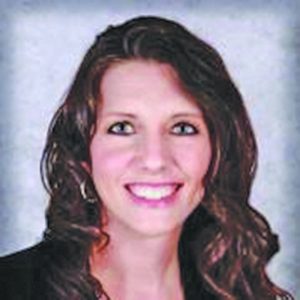 forms of transportation, poses serious risks to the ecology and public health.
Further, the OSI said that every environmental medium: air, water, and land has the possibility of being affected. It therefore urged large Government oversight, and conditions in particular ecosystems as production nears in 2020.
Another significant concern raised, was the disposal of oil wastes from offshore drilling operations. This, it said, has significant impact on both human and marine life.
The OSI said the only way to solve the problems caused by offshore discharges is to capture the waste and dispose of it in a properly lined waste disposal site on land. It said Guyana's EPA needs to keep a close eye on this area.
Many persons in civil society have raised similar concerns, including conservationist Annette Arjoon-Martins, who has said that there is still no comprehensive national oil response plan. This is even as ExxonMobil's commercial production of oil is slated to begin two years from now.
But the results from the Environmental Impact Assessment (EIA) into the Liza Phase 2 development project has almost cleared ExxonMobil's subsidiary from the presumption that its operations will cause damage to Guyana's wildlife and the environment – that is, pending an independent assessment.
The report's findings are that damage will be "negligible to minor" when it comes to various categories. That is, save for damage to marine mammals, which the report does find will be moderate.
According to the report, which was commissioned by Esso Exploration and Production Guyana Limited (EEPGL), observations before and after the issuance of the environmental permit show that large members of the cetacean family (particularly whales) rarely appear South of the Stabroek Block.
The report states, "marine mammals have the potential to be impacted by two types of sound from planned project activities… Continuous sound from vessels and machinery operating in the (Project Development Area (PDA)) and comparatively louder, shorter-duration impulse sound from the Vertical Seismic Profiling (VSP) and pile driving."
Government had announced that an international firm, Ramboll US Corporation, will be contracted at a cost of $40 million to review the EIA. That sum will be footed by EEPGL, seeking environmental authorisation for the second phase of its Lisa project.
It is understood that the Liza Phase 1 development project will produce about half the oil in the Liza field, Stabroek block. The Liza Phase 2 development project will produce the other half.