Police in F Division (Interior locations) hauled before the court of Chief Magistrate Ann McLennan, a farmer of Comaca, Region One (Barima-Waini), for the illegal cultivation of Cannabis Sativa on Tuesday.
According to Prosecutor Arvin Moore, Anthony Daniels was caught by Police ranks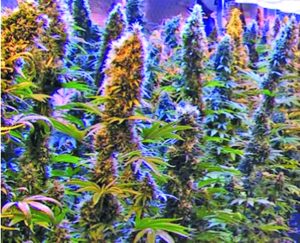 uprooting three marijuana plants (two estimated at three feet in height and one estimated at six feet) on July 8, 2017.
In court on Tuesday, the 26-year-old man readily admitted to the offence. He told the Chief Magistrate that "it is for my health" while the prosecutor disclosed that there are no known antecedents in relation to the prisoner.
Daniels was fined $10,000 along with two months of mandatory community service in his home village or a default of six months imprisonment.