Police in the "G" Division are now investigating the circumstances which led to a single father of three children being attacked and brutally beaten by two brothers in Onderneeming, Essequibo Coast on Saturday last.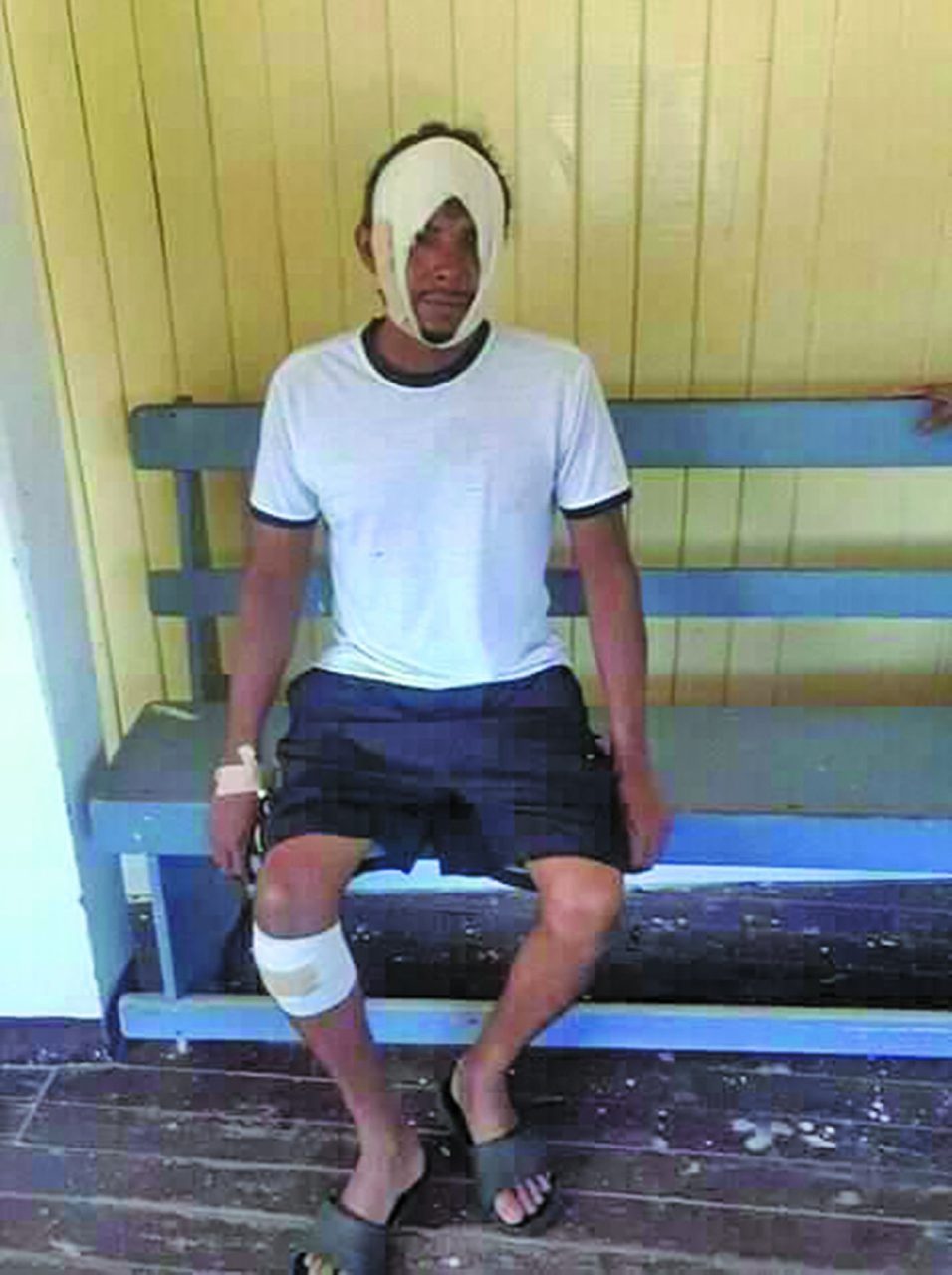 The victim has been identified as Trevor Chappelle of Red Village, Onderneeming, Essequibo Coast.
According to the victim's sister, Chappelle and a friend were walking to the shop when they were approached by the two known "trouble makers" from Onderneeming.
The perpetrators reportedly asked Chappelle for money to buy something to drink, but he replied, "I don't have any".
The men then allegedly carried out the daring attack on Chappelle by beating him with a piece of wood. Upon hearing the commotion, residents went to the man's rescue, but by then the two perpetrators had already escaped.
Chappelle was picked up and rushed to the Suddie Hospital, where he was treated for injuries to his right side head, knee, back and throat. The matter was reported to the Police.
However, Shelly Chappelle told the Guyana Times that she is dissatisfied with the investigation, since the two men, whose whereabouts are known to villagers, have not yet been arrested.
According to the angry woman, her brother is currently unable to work since he is in pain from the injuries he sustained.
"He does work hard as a farm hand to look after his three children by himself, and now he in pain, he can't work…everybody who saw what happen (is) willing to come forward and to talk to the Police, but the Police ain't doing their jobs fast enough, because them two boys deh all over the place…my brother is not the first them did this to, is a lot of people frighten them" the woman complained.
As such, she is calling out for justice for her brother, whom she describes as humble and pleasant.