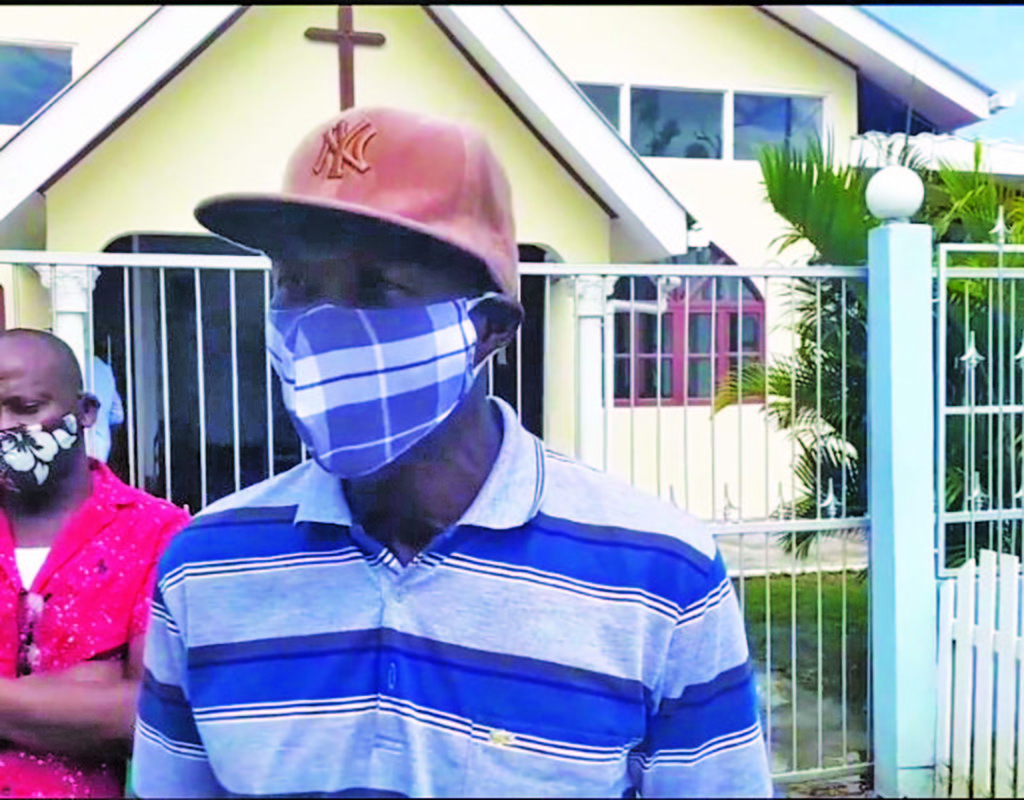 As the East Coast Demerara- West Coast Berbice corridor continues to be rocked by violent protests in the name of calling for justice for Isaiah and Joel Henry, the father of Isaiah has issued a call for a cessation of the violent acts.
Gladstone Henry, after witnessing his son's autopsy on Wednesday, told reporters that he was in no way supportive of the current violent protest actions across the country. Isaiah's father called on the protesters to desist from attacking persons and damaging property. He noted that the protests, calling for justice for his son and nephew, should be done in an orderly manner.
"I am not racist. I still love my Indian brothers and sisters. I am not supporting unmoral protesting because I went out in Number 5 (Village) and I told them straight: 'if you want to protest is our right, let we do it peacefully'…We the nation cannot be fighting against one another, because this is going on too long," Henry told the media on Wednesday.
"Let we not see this thing as black, white, Chinese or putagee (Portuguese) because if blackman did do this or a Chinese man did do this or any man did do this and if is not my family, I believe that he will have to pay the penalty and not no other people who looked like him and get the texture of hair like him, but the person who committed the act should pay for the crime," he said.
He added that he has spent his entire life surrounded predominantly by Indo-Guyanese and so did his son. The grieving father called for the attacks on Indo-Guyanese to stop.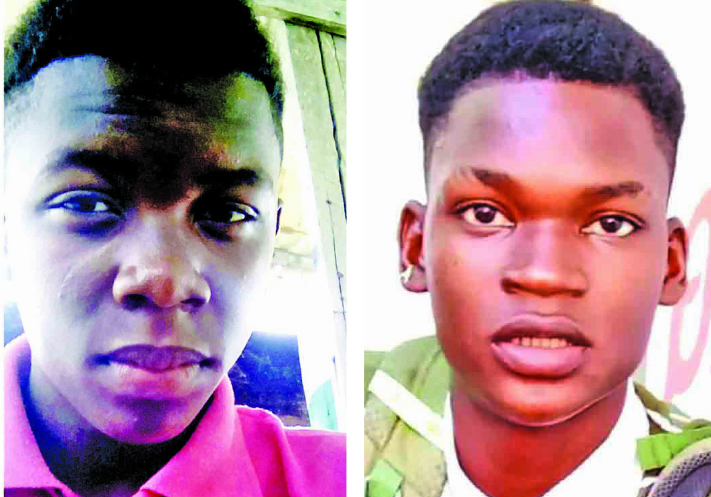 "I am not a racial person. I born in Number Three (Village). The community I live in, I live among Indian people. We eat together, we sleep together. The majority of my friends that I move with are Indian. We move like brothers, big men, older men than me and because of how I was moving with them they give me a nickname "Geera" and "Geera" is because it have to go in the dhal seeing that me is the only black one that living in there," he said.
Despite his calls, there are several persons disguised as protesters who have attacked, beaten, and robbed innocent persons.
PME results
The Post-Mortem Examination (PME) conducted on the badly mutilated bodies of Joel and Isaiah found that the teenagers died as a result of haemorrhage and shock owing to the extent of their wounds.
The autopsy was performed by Government Pathologist Dr Nehaul Singh at the Memorial Gardens, Le Repentir Cemetery, Georgetown. It was witnessed by the father of Isiah and the brother of Joel, Colwyn Henry, along with the family's Attorney, Nigel Hughes.
Following the autopsy, Hughes related that in the case of 19-year-old Joel, he had a total of 18 wounds. It is believed that the fatal wound severed the teenager's spine between the first and second vertebrae.
"The pathologist suspected that after he got those wounds (to his head), he fell to the ground and then got the wound that severed his spine…his wound was 14 inches by 3 inches wide by 6 inches deep," Hughes related.
In the case of 16-year-old Isaiah, he also sustained a severed spine but unlike his cousin, the teenager had no defensive wounds. The Attorney explained that Isaiah sustained a number of chop wounds to his head.
"Isaiah had no defensive wounds to his hand. He had several more chops to his head. His spine was severed between the second and third vertebrae and his [wound] was 14 inches by 4 inches wide by 6 inches in depth," the Attorney noted.
The family took photographs as well as video footage of the bodies and autopsy to share with foreign forensic experts for their opinions. It was also related that the teenagers may have been dead for about 36 hours before they were discovered on Sunday.
The father said he just wanted to see justice for his son and nephew.
The bodies of Isaiah and Joel were discovered almost one day after they went missing. They reportedly left their Number Three Village home on Friday to pick coconuts in the backdam. Their disappearance prompted family members to launch several search parties to look for them. After hours of searching, the badly-chopped bodies were discovered among bushes partially covered in mud.
Following the discovery of the gruesome manner in which the boys were murdered, Cotton Tree residents took to the streets. They blocked the roads and burned debris all while calling for justice. (G2)