…as WDRH lacks personnel capacity
The mobile field hospital donated by the Qatari Government to boost Guyana's capacity to fight the COVID-19 pandemic will be set up in the compound of the Infectious Diseases Hospital at Liliendaal, Greater Georgetown.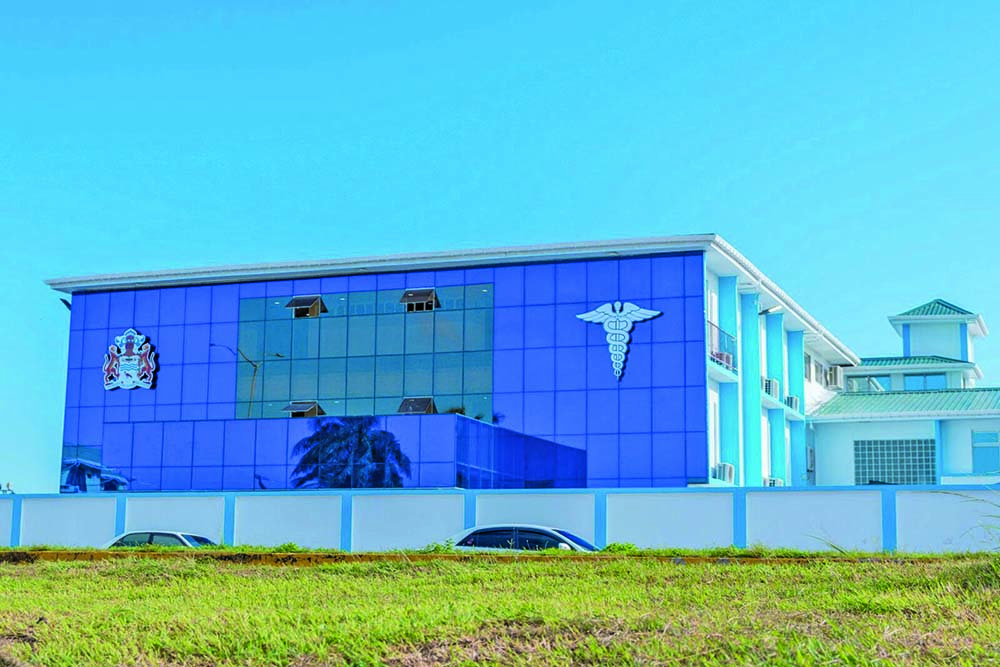 This was revealed by Health Minister Dr Frank Anthony during Wednesday's COVID-19 update. He disclosed that while the West Demerara Regional Hospital in Region Three (Essequibo Islands-West Demerara) was first considered to have the field hospital established there, a decision was taken to shift the location to the Ocean View facility.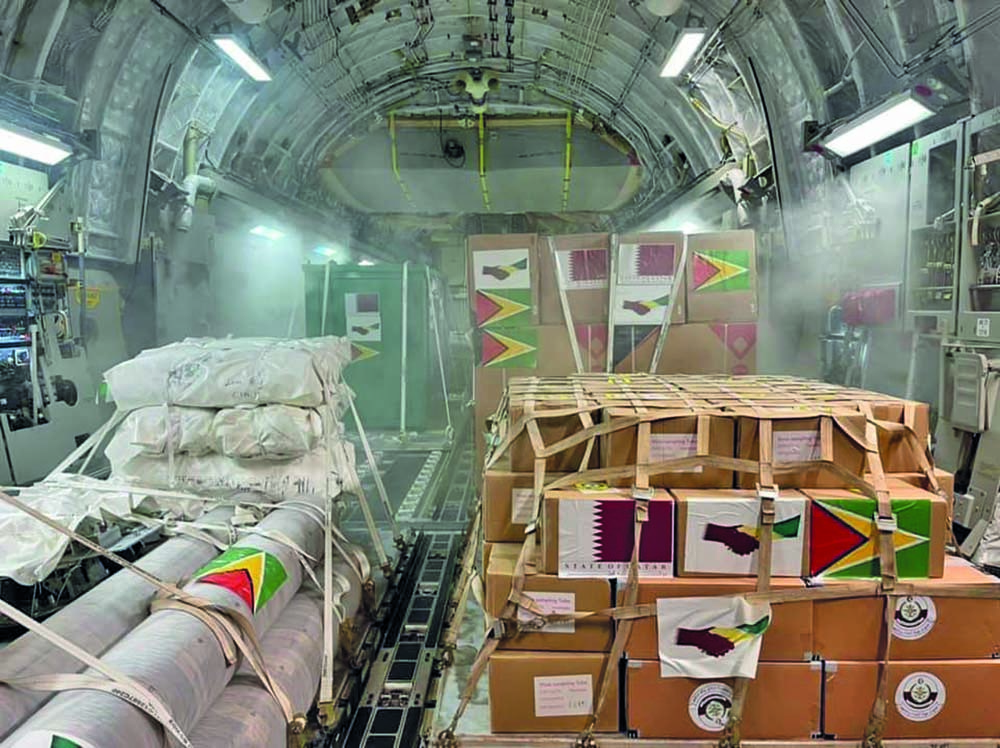 According to the Health Minister, this was found to be the best option because of the availability of more personnel at the Liliendaal facility.
"Initially, we were thinking West Dem Hospital, because we went there and identified the space and so forth. But upon closer analysis on the amount of personnel we have there to run the facility, it would be a challenge both in terms of nursing personnel and doctors. So what we have decided, because we already have a lot of capacity in terms of personnel at Ocean View, we think it might be more appropriate to set it up in the compound of the Ocean View facility; and it will complement what we're doing at the Ocean View facility, cause we've already built in some diagnostic infrastructure and some other things that can complement this hospital," Dr Anthony explained.
He clarified that there are "quite a lot" of staff at the Ocean View Hospital, ranging from doctors to nurses to pharmacists, as well as physiotherapists and the administrators.
The field hospital, along with added amenities, arrived on a Qatar Emiri Air Force Boeing C-17 Globemaster jet at the Cheddi Jagan International Airport (CJIA) on Tuesday evening.
The donation of mobile facility is part of a commitment made by the Emir of Qatar, Sheikh Tamim bin Hamad Al Thani, to President Irfaan Ali during a telephone conversation following the latter man's inauguration back in August 2020.
In a post on his Facebook page on Tuesday evening, President Ali said, "I thank the Emir and people of Qatar for their love and support. Weeks after my inauguration, the Emir and I spoke, and he promised to fly in a field hospital and accessories. Today, he delivered on that promise. Soon, we will be establishing our embassy in Qatar, and together we will accomplish lots more for the people of our two countries."
The mobile facility came with 60 beds, 60 mattresses, 12 air-conditioners, 60 pillows, 60 blankets, eight carpets, one generator, 20 respirators, 20,000 types of small and large medical equipment, and one diesel tank.
Minister Anthony, who along with other officials was at the airport to receive the equipment, noted during Wednesday's COVID-19 update that this new hospital and the added equipment will boost the country's capacity to manage and treat the critically ill COVID-19 patients.
"The field hospital, as we understand, has 60 beds, and we would be able to manage patients; both critical and non-critical patients. 20 of the 60 beds would be ICU (Intensive Care Unit) beds. It would have monitors [and] it would have ventilators so that we would be able to manage patients who have a more severe, critical form of COVID. So, with this donation alone, it would really boost our capacity to manage severely ill and critically ill patients," Dr Anthony posited.
Guyana's current capacity at the Ocean view Hospital, which houses the COVID-19 Intensive Care Unit, is approximately 25 beds. Now, with the addition of another 20 beds, the Health Minister said, the ICU care will be significantly enhanced – almost doubled.
The mobile field hospital is expected to be set up by local technical personnel in the coming days, according to Minister Anthony.
"The facility, we would be setting it up and, of course, we will be getting guidance and instructions from the Qatari on how to do so," Dr Anthony stated.
While he could not give a cost for the mobile field hospital, the Health Minister did note that the relationship between Guyana and Qatar would strengthen and evolve going forward, especially in the area of health. (G8)