– 5 rendered homeless
A family of five is now distraught after a fire of unknown origin destroyed their newly renovated house at Eccles, East Bank Demerara (EBD), on Monday.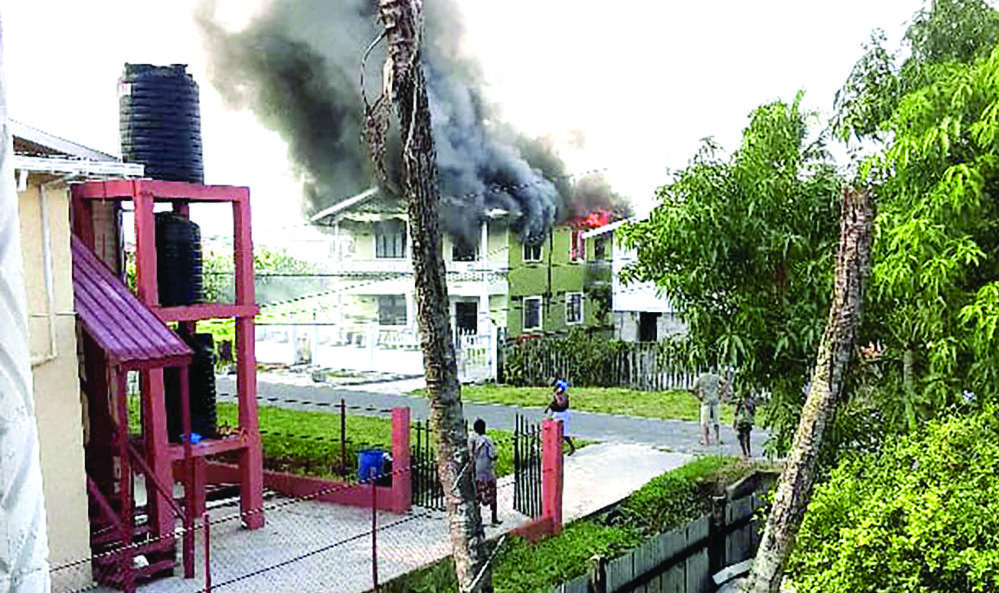 The fire reportedly started at around 09:00h in the lower flat of the two-storey concrete building owned by Carol Beaton, who lived there with her daughter and grandchildren for the past 20 years.
When Guyana Times arrived at the scene, firefighters were diligently working to douse the flames which had already engulfed the structure.
At the time of the fire, three persons were at home.
This newspaper understands that family members observed a fire on a mattress and attempted to douse the flames. However, to their horror, the fire either reignited or was not properly expelled in the first instance. As such, the flames quickly spread across the house. The family promptly summoned the fire service.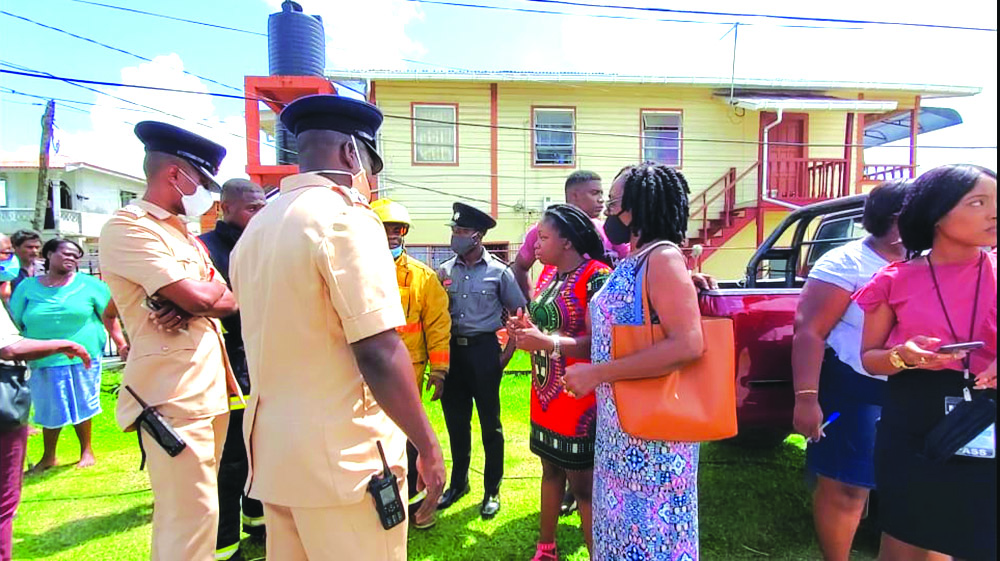 However, by the time the tender arrived at the location, the house was already destroyed.
An investigation has since been launched.