After completing their seven-day medical outreach here in Guyana, the Flying Doctors of America were sent off with a farewell reception hosted by the Public Health Ministry.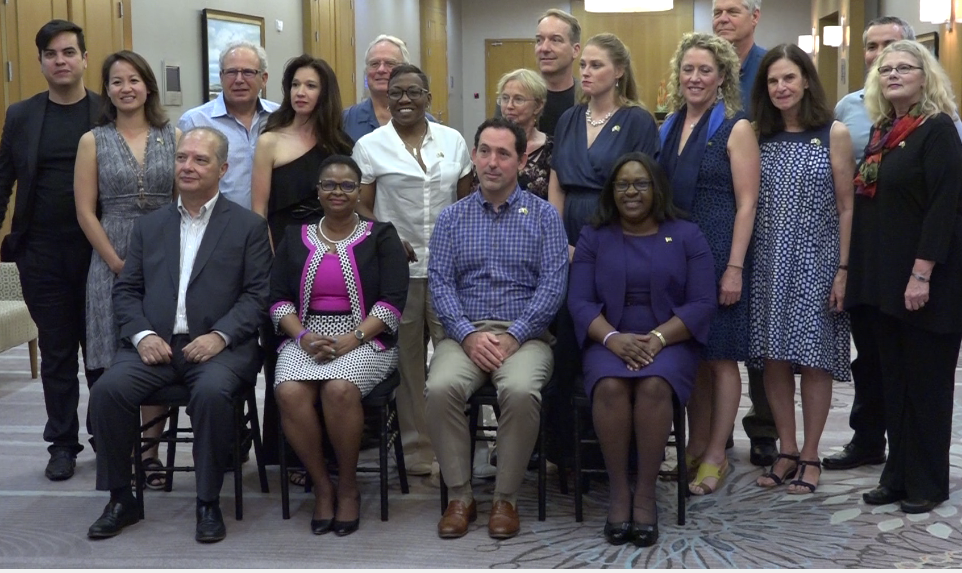 The 13-member team comprising of a rheumatologist, emergency room doctors, family physician, paediatrician, dermatologist, orthodontist, paediatric dentist and dentist spent their time in Guyana tending to residents in the Rupununi, Region Nine.
The Public Health Ministry's International Desk on Friday collaborated with the Flying Doctors of America for a small ceremony at the Marriott Hotel in celebration of the successful completion of their mission.
While delivering brief remarks, Chief Medical Officer of the Flying Doctors of America Dr John Arledge thanked the team for their outstanding work during the outreach here.
Dr Arledge assured that his team will be returning to offer similar services based on the Ministry's recommendation.
The Flying Doctors of America medical mission began in Region Nine (Upper Takatu-Upper Essequibo) and was able to provide medical services at the various health centres and health posts in Annai, Surama, Iwokrama and Fairview from February 23 to March 02.
Junior Public Health Minister, Dr Karen Cummings had previously emphasised the importance of close collaborations with international agencies in order to meet the healthcare needs of Guyanese, especially those in the hinterland regions where specialist care might not be readily available.
Cummings wants earlier engagements between international agencies and the Regional Health Services to determine the priority areas where specialist services and care are needed
The need for capacity-building in the health sector is high on the Ministry's agenda, Cummings said emphasising the current need for foreign specialists, especially in the country's sprawling interior.
Further, she thanked the Flying Doctors of America for choosing Guyana and making it a part of its medical missions.