Law books fiasco
– trial to commence in June
The trial into the alleged theft of over $2 million worth of law books from the Legal Affairs Ministry by former Attorney General Anil Nandlall is scheduled to commence on June 8, 2017.
Nandlall made another appearance at the Georgetown Magistrates' Courts on Monday before Magistrate Fabayo Azore.
At the hearing, Nandlall asked that the matter be tried in the Magistrates' Courts rather than in the High Court before a judge and jury.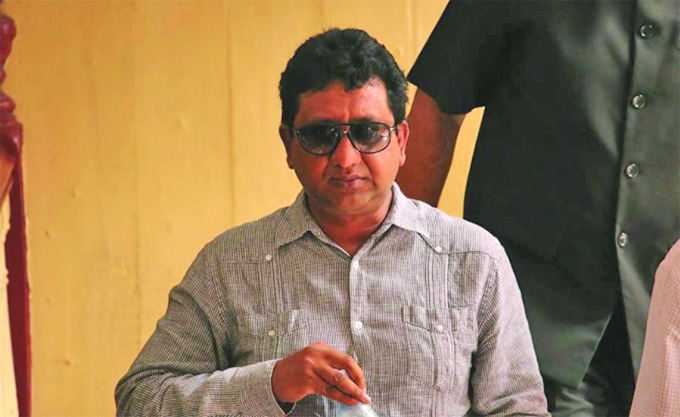 This was agreed upon and the trial date was set for June 8.
On his second appearance at the Georgetown Magistrates' Courts, Nandlall had the charge of fraudulent conversion read to him.
He pleaded not guilty to the charge which stated that he converted some 14 Commonwealth Law Reports, valued at $2.3million, to his own use and benefit.The prosecution reported that there were still some four outstanding statements in the matter.
Nandlall has maintained his innocence and, two weeks ago, had indicated that he was considering moving to the High Court to have the charges against him removed.
According to him, the law books were taken into his possession after he was given permission from former President Donald Ramotar.
As such, he deems the charges against him to be "capricious and whimsical" and even noted that they had no grounds.
He had explained that when assigned the position of Attorney General, his annual subscription was paid towards the annual release of the law books into his hands. As such, the books, which were evidently bought by the Legal Affairs Ministry, were obtained using State funds that was approved by then President Ramotar.
The charges were instituted against Nandlall as the current Administration believes that as the books were bought with State funds, Nandlall had no right to take them into his possession after he left office.