COVID-19 pandemic
Education Minister Priya Manickchand has hauled her predecessor, Nicolette Henry, and the former A Partnership for National Unity/Alliance For Change (APNU/AFC) Government over the coals in contending that they wasted valuable time holding on to power, instead of preparing the education system for the realities of COVID-19.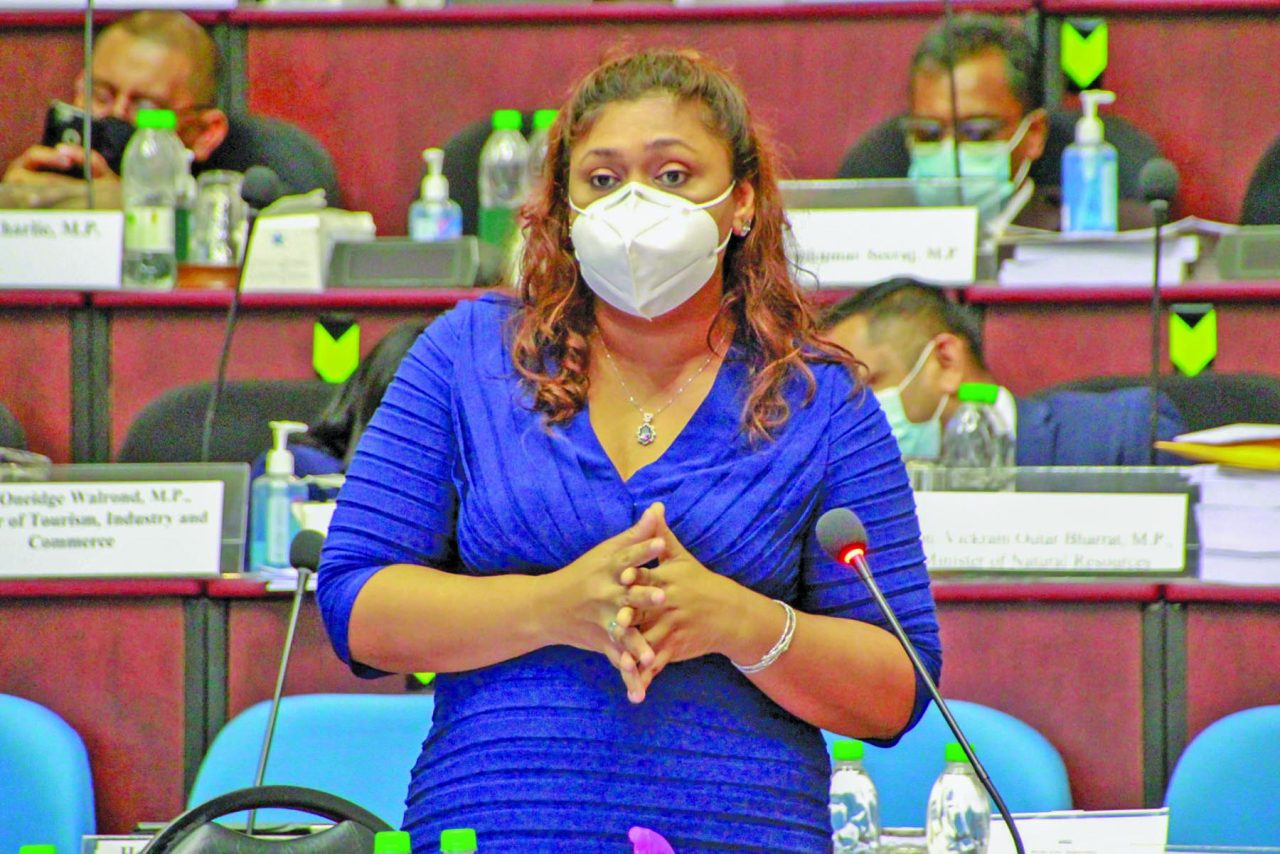 During Wednesday's consideration of Estimates and Expenditure for Budget 2020 in the National Assembly, Henry quizzed her successor on what the current Government is doing in the COVID-19 environment to train teachers to teach students using virtual learning.
Manickchand informed the house that the mass innovation and Information Communication Technology (ICT) programme that the new People's Progressive Party (PPP) Government introduced after it came to power has so far registered approximately 5034 teachers, with 1700 actively on the platform.
She observed that when the PPP got into power, teachers were critically undertrained in the field of using ICT to teach. This is despite the fact that Guyana had recorded its first COVID-19 case since April 2020.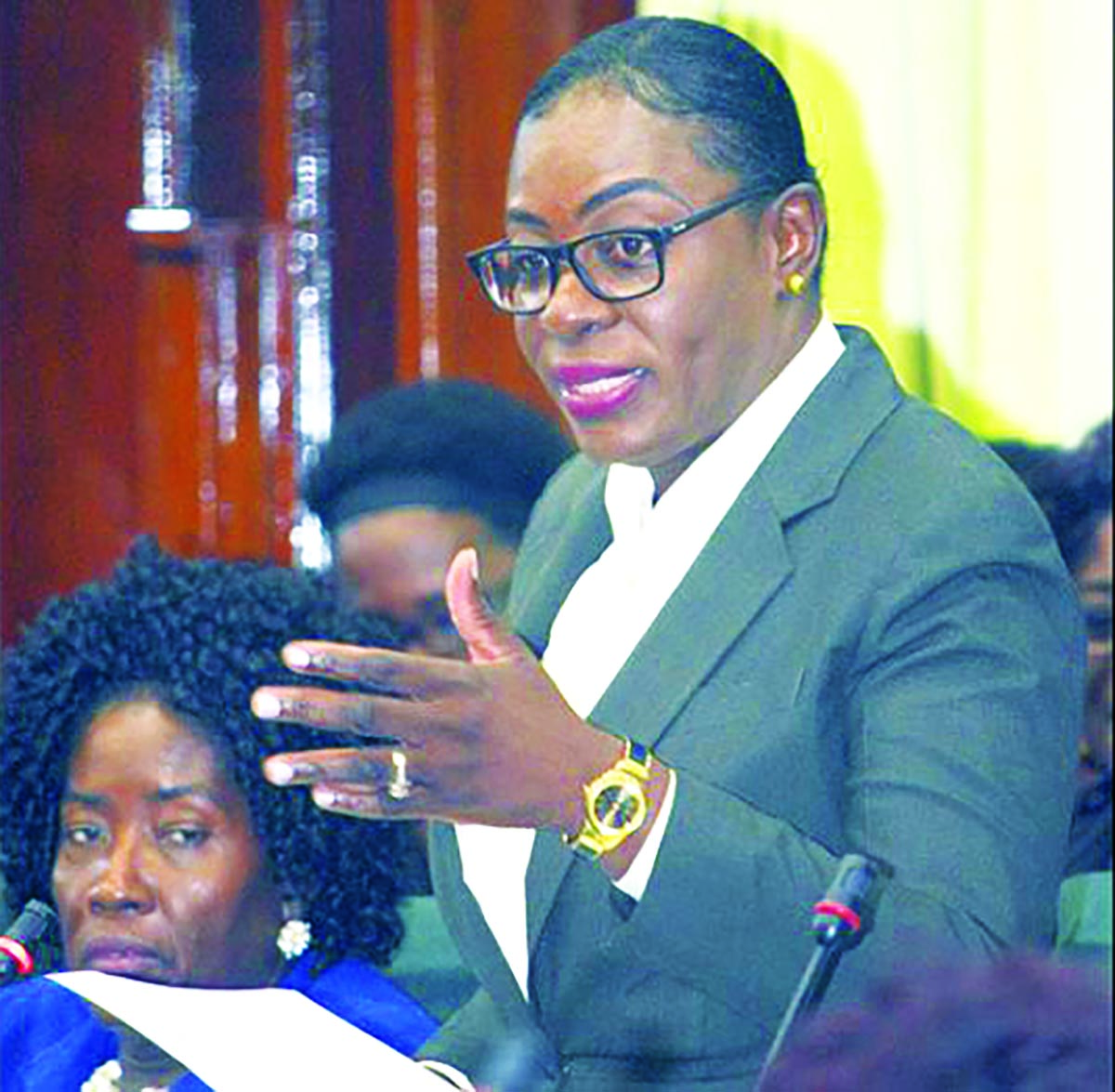 But when Henry raised the fact that Guyana is behind its Caribbean counterparts in training teachers in ICT, Manickchand reminded the former Minister that the blame for Guyana's disadvantaged position can be laid squarely at the feet of the former APNU/AFC Government.
"Other Caribbean countries have finished training people, and she (Henry) was disappointed that Guyana had not finished — the same honourable lady who was in the seat to make sure training happened less than six weeks ago, but did nothing about it! And you have the gall to stand here now and tell us what people should have gotten? I would have liked to come into the Ministry and find a nicely-laid-out plan that I could just execute. Unfortunately, that was not there… we know in this country that the reason nothing happened in that five months when other Caribbean countries were scrambling to serve and train their people. The question of why our people weren't trained has to be laid at the feet of the former Minister!"
Minister Manickchand noted that even though Government is hampered by challenges it inherited, including connectivity, availability of devices, teachers' ability, Government will continue to push on and find solutions to ensure that students are still taught, despite the COVID pandemic.
"So, for the honourable member to stand in this house and bemoan the fact that the rest of the Caribbean has been trained and we haven't, we would like to know why? Why is it that teachers and parents and students did not receive service in the last five months?" Manickchand asked.
"What we know is that we will not be neglecting our people like that. And as soon as we came into office, we announced what measures we would take, and we have been working feverishly to get them done," Manickchand said.
General and Regional Elections were held since March 2, 2020, but it took five months before a winner could be declared on August 2, 2020. After controversy erupted when Region Four Returning Officer Clairmont Mingo twice subverted the process and declared fraudulent numbers, a recount was done that showed that the PPP/C won the elections by 15,416 votes.
With former President David Granger refusing to concede defeat, the regional community led by former Caribbean Community (Caricom) Chair Mia Mottley and current Chairman Dr. Ralph Gonsalves had campaigned for the will of the people to prevail in Guyana.
The country's relations with the international community also deteriorated to the point where United States (US) Secretary of State Mike Pompeo in July 2020 announced the slapping of visa restrictions on members of the then Government and other public officials who were deemed to be undermining democracy.
Another testament to the depths at which Guyana had sunk on the international stage was the fact that, in July, Guyana was brought before the Organization of American States (OAS) Permanent Council. This was a first for Guyana, since the council is one which usually hears punitive resolutions against rogue member states.
The OAS was expected to meet again on the political situation in Guyana, if it was not resolved when the Court of Appeal ruled in Jones v GECOM et al, one of the many cases filed by APNU/AFC supporters to delay Granger's exit from power.
This meeting could have possibly led to a resolution that could have had unpleasant consequences for Guyana, including suspension from the OAS. However, the court ruled in a manner that paved the way for the Guyana Elections Commission (GECOM) to finally bring the five-month ordeal to a close and allow President Dr. Irfaan Ali to be declared the winner. (G3)