Former Home Affairs Minister under the People's Progressive Party (PPP), Feroze Mohamed, who died on Friday at the age of 74, was on Sunday laid to rest.
Mohamed passed during the auspicious month of Ramadan due to an illness that caused him to be hospitalised.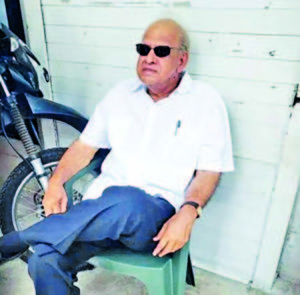 Mohamed played an integral role in PPP's political struggle pre-1992, working alongside the party's founder, Dr Cheddi Jagan, and was appointed Home Affairs Minister, the first under the PPP, after the party won those elections. He also served as the party's Chief Whip in the National Assembly.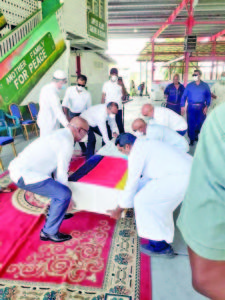 In addition, he was also the first Secretary of the Progressive Youth Organisation (PYO) – the youth arm of the PPP. Mohamed served too as an advisor to several Presidents under the PPP Government including Janet Jagan, Samuel Hinds and Bharrat Jagdeo.
As news of his death spread, several senior PPP members took to social media to extend their sympathy and condolences on his passing.
Among those was PPP/C Presidential Candidate, Dr Irfaan Ali, who said on his Facebook page that he was deeply saddened by the loss of Mohamed.
"He will be truly missed and we will include him in our prayers daily. May God give his family strength in this difficult time," he stated.
However, at the funeral on Sunday PPP/C's General Secretary, Bharrat Jagdeo, Presidential Candidate, Dr Irfaan Ali and other top members of the party's executive paid their last respects.
Mohamed leaves to morn his wife and son.