The Guyana Amateur Basketball Federation will be holding its 2019 Annual General Meeting (AGM) & Executive Committee Elections today at the Roraima Duke Lodge located on 94-95 Duke Street, Kingston, Georgetown from 13:00h.
Affiliate members of GABF are eligible to vote; and include Basketball Associations from Bartica, Berbice, Georgetown, Linden & Guyana Basketball Officials Council, Women's Basketball Association, Georgetown Masters and GT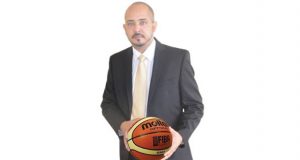 Pioneers. Two votes are allowed per affiliate for each position.
The AGM & Executive Committee Elections takes place as Guyana is expected to participate in the FIBA Americup Basketball Championship, scheduled for next month in Bogotá, Colombia from February 20-25.
Guyana has been placed in Pool B of the qualifiers alongside Bolivia, Paraguay and hosts Colombia, with the top two teams qualifying for the FIBA Americas Championships.
Current GABF President Nigel Hinds will not be running for re-election.
Vice President of Operations, Michael Singh is expected to become the new President and has provided the Federation his slate for the Executive Committee Elections.
GABF will use the occasion to celebrate their achievements from 2014-2018 in the development and promotion of basketball in Guyana.