The Guyana Agricultural and General Workers Union (GAWU) and the Guyana Forestry Commission (GFC) through discussions have reached an agreement regarding payments to employees who were terminated by the Commission.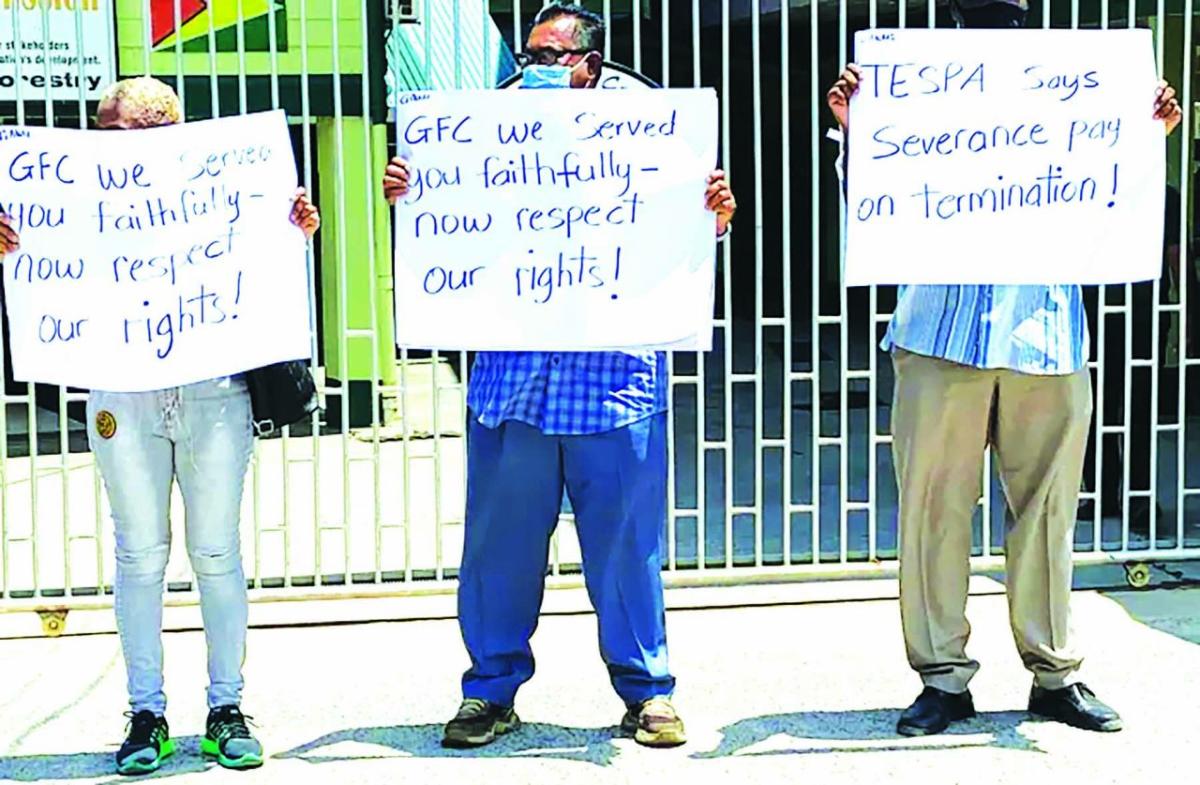 GAWU made this announcement on Monday, sharing its position that the former workers were entitled and ought to receive severance entitlements consistent with the Termination of Employment and Severance Pay Act (TESPA) from the inception.
The disagreement between the Union and the Commission saw the workers with the support of the GAWU taking protest actions to press their demands. However, both parties took the route to facilitate dialogue.
A statement from the Union explained, "Following our protests, we resumed dialogue with the Commission on the matter. Given the protracted period, the GAWU felt it wise to continue discussions with a view of reaching an amicable settlement between the parties"
Through those discussions, the GAWU and the workers agreed to certain proposals wherein the Commission agreed to certain ex-gratia payments to workers. The workers thought the proposal adequate and took account of the long and several battles to reach to that point. As a result, the Commission has now made available the payments to the workers.
"The GAWU was heartened by the developments and recognised the importance of good faith, open and frank discussions to bring about a settlement. We believe this augur well for all involved."
The Termination of Employment and Severance Pay Act (TESPA) is a document to provide for the conditions governing termination of employment and grant of redundancy or severance payment to employees and for matters connected therewith. Severance pay is compensation given to an employee who is laid off, terminated or one who has otherwise parted ways with a company.