The Georgetown Chamber of Commerce and Industry (GCCI) on Thursday morning commenced a two-day finance forum at the Pegasus Hotel with special focus on accessing finance for small and growing businesses.
Agenda of the forum, which concludes today (Friday), includes presentations on credit factors which hinder transactions in Guyana, and identification of the available opportunities to improve such transactions.
In his opening address, GCCI's Junior Vice President Nicholas Boyer pointed to some of the problems associated with small businesses accessing finance. He outlined that the forum would take on a "constructive approach" towards guiding stakeholders to the growth opportunities.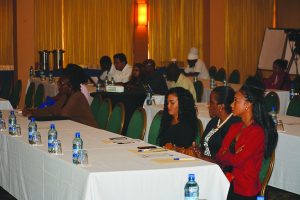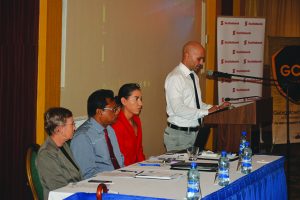 Presentations were also made by bank representatives, and participants were allowed to respond during feedback sessions. Jan Sheltinga of the Canadian High Commission explained that financial grants are available to be accessed through developmental programmes in Caribbean territories.
"An integral part of Canada's strategy for the Caribbean is that we currently have a $600 million development programme [which] started in 2012 and is going until 2020," the Counsellor for Development Cooperation at the consulate explained.
Representative of the Republic Bank Guyana Limited, Jewsaun Edmonson, presented specifically on credit constraints. He noted that, quite often, customers have difficulty in separating business finances from their personal finances.
"They would usually dip in to their living expenses and take it from their business, and you find that they run into problems," the representative noted.
An exhibition of products from small business owners will round off today's session. Besides the aforementioned attendees, representatives from Scotiabank, the Small Business Bureau and the Guyana Marketing Corporation were all slated to make presentations at the two-day forum. The Georgetown Chamber of Commerce and Industry was established in 1889.