President of the Guyana Cycling Federation (GCF), Horace Burrowes, is showering praises of all and sundry for combining efforts, which saw Guyana hosting its first major cycling championships ever.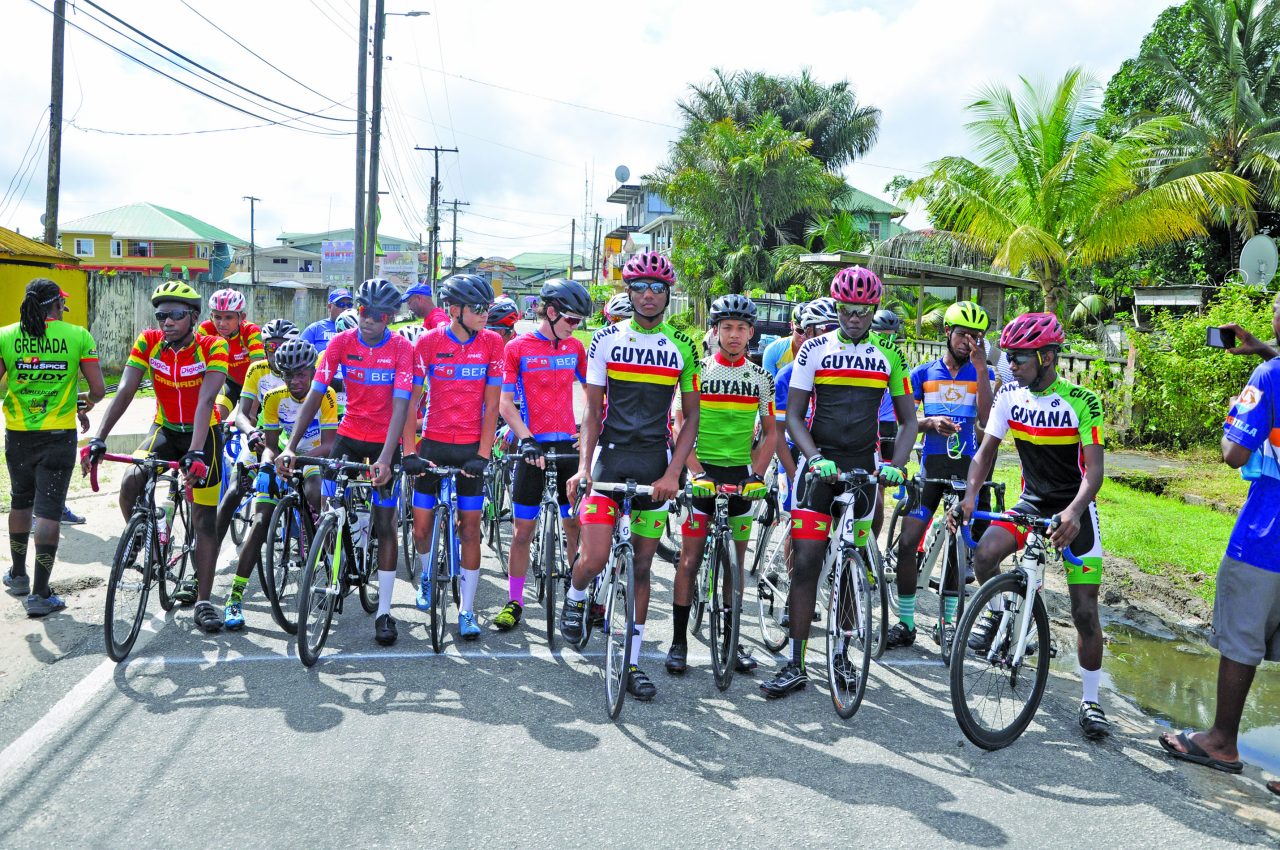 August 10-11 has gone down in history as the dates when the 13th edition of the Junior Caribbean Cycling Championships were hosted here, with 15 nations making the memorable trip to the Land of Many Waters.
Burrowes, in an invited comment, said what makes the event even more memorable is that it is quite certain this was also the first time that such a huge event was held outside the confines of the Capital City.
The Green Town of Bartica and its Mayor, His Worship Gifford Marshall, Burrowes said, stepped up to the proverbial plate in a massive way to ensure that it was a win-win situation for all, as they underwrote the expenses for hosting everyone in Bartica. The GCF was responsible for all other expenses outside of Bartica.
"This event, I can assure all Guyana, was a massive breaking point for Guyana and not just (for) our Federation, in that it has shown the rest of the Caribbean that we have the capacity to host such events even though it took some time in reaching our shores.
"All the participating nations expressed satisfaction, and were happy that they made the trip to Guyana. They complimented Mayor Marshall and the people of Bartica for their hospitality, and promised to be back."
Burrowes stated that despite the challenges faced in terms of sponsorship, the Federation, with the help of some companies and individuals, pulled out all the stops to ensure that Guyana made its mark and come out with flying colours.
"I am really gratified with the level of commitment shown by many of our cyclists, who would have made the trip and volunteered their services as officials manning the race route among other areas, which all added up in making the event a success.
"The GCF is also very thankful to the Caribbean Cycling Federation, COPACI and the UCI for their efforts and assistance, as well as the event Commissars Henny Bonafacio and Ms. Clotilde Vicente."
Appreciation is being extended to the Mayor and Town Council of Bartica, Industrial Safety Supplies Inc., Universal Auto Supplies, Humphrey's Bakery & Farm Products of Ketley Street Charlestown, Clear Waters, Mr. Ramesh Sunich of the Trophy Stall, Chin Chan Bike Shop, Professional Key Shop, Showers of Blessing Bus Service, Kennard Lovell, Jeffrey Yearwood, Sasha Persaud, Dexter Sealey and Joseph Britton.
The nations that competed in the championships were Bermuda, Puerto Rico, Curacao, Anguilla, Barbados, United States Virgin Islands, Grenada, Suriname, Trinidad and Tobago, Dominica, Antigua & Barbuda, Cayman Islands, Bahamas, St Martin and the hosts Guyana.