The Guyana Elections Commission (GECOM) has decided to embark on a field exercise to verify the over 20,000 names listed as new registrants who were captured during the now-scrapped House-to-House (H2H) Registration process.
This was made known after Tuesday's meeting at the Commission's headquarters.
The Opposition People's Progressive Party (PPP) has always contended that the H2H exercise, which ran from July 20 to August 31, 2019, was largely unsupervised and would produce flawed results. Indeed, the party subsequently found that many of the persons listed as new registrants are either dead or were previously registered.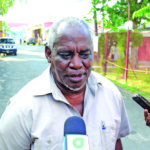 In an interview with the media after the meeting, Opposition-nominated GECOM Commissioner Robeson Benn revealed that based on information from the Secretariat, as many as 16,369 persons on the list could not be verified. He also said that over 4000 persons on the Preliminary List of Electors were found to be duplicates.
"We've just had a decision where there will be a verification exercise by GECOM and stakeholders in respect of 20,556 names of persons who have been suggested to be placed on the list of electors for elections. The latest data we have from the Secretariat is that of 20,389 persons, 16,369 were not found."
"4020 were duplicates on the Preliminary List of Electors, an astonishing amount of persons in spite of all the work which has been done in respect to House-to-House Registration which we pointed out [had] serious pitfalls in getting any certainty, any comfort in respect of the electorate and for stakeholders to the process," he also explained.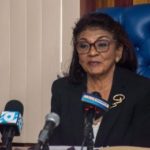 Benn reminded that they have been pushing for this decision to do field verification for some time, in the wake of the discrepancies that have been turning up. He recalled that there have been bad and inaccurate fingerprints from overseas and even a case where the former Chancellor, Cecil Kennard, appeared as a new registrant.
"We have five days in which to do this exercise, which is supposed to be verified in the field, advertised for the public, persons would have to be employed to get this done and the stakeholders have the opportunity to be involved," he said, adding that they are likely to start today owing to the timeframe.
"We on our side pointed out that it was strange that GECOM's Secretariat and persons on the other side were baulking [resistant] to having this work done, which we feel was very important to give the type of comfort and the sense of transparency and integrity for the upcoming elections."
Benn, therefore, expressed the hope that the GECOM staffers conducting the exercise will do so in a diligent manner, "to satisfy all those concerned interested in free, fair, transparent and peaceful elections."
Unnecessary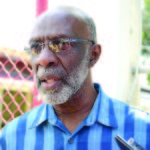 Meanwhile, Government-nominated Commissioner Vincent Alexander explained that when the vote was taken, he and his Government-nominated colleagues (Charles Corbin and Desmond Trotman) opposed field verification. He defended their refusal to support the exercise.
According to Alexander, the issue at hand is the duplicates. He claimed that a field verification would do little to deal with this and was unnecessary. In fact, Alexander claimed that all GECOM had to do was sit back and let the process work, rather than embarking on field exercises to clear up the discrepancies in the potential list of voters.
"There was no need for anything else to be done, as far as I am concerned. We've gotten to the point where we've done an internal, side by side comparison of the information. We've, therefore, been able using all of the data in our system, to determine what we think the duplicates are. GECOM has a process in terms of how we deal with duplicates."
"Field exercises has nothing to do with duplicates. There's an investigative process, followed by a hearing. And where there's a duplicate and we don't find anyone committing fraud, the more recent information supersedes the previous one."
It is understood that the exercise will conclude on Sunday. And according to Alexander, whatever may happen during the verification, there is an agreement that it would not affect the election timeline.
Some 370,000 registrations obtained during the scrapped H2H exercise were sent overseas to be cross-matched with the National Register of Registrants Database (NRRD) in order to filter out the duplicates.
However, it was recently reported that international digital security company, Gemalto, indicated that some 37,300 were new registrants who are eligible for voting, that is, they are above the age of 18. But an internal check conducted by GECOM showed that approximately 17,000 of those "new registrants" were already on the voters' list and some even voted in the past.
The remaining 20,000 "new names" were up for further verification. Earlier this week, it was reported that the Government-nominated Commissioners were pushing to have a sample survey done from a sample size of 10 per cent from the 20,000 to verify these new names before they go on the voters' list – a process which the PPP Opposition had objected to.