Elections in 90 days
Opposition nominated Commissioners on the Guyana Elections Commission (GECOM) have sharply rebuffed claims made by Chief Elections Officer Keith Lowenfield that the secretariat has not been instructed to begin preparing for elections.
At a press conference on Friday, Commissioners Sase Gunraj and Robeson Benn had a different story to tell. They revealed that members and then the full Commission had in fact agreed to give the secretariat the green-light to start preparations.
According to the Commissioners, consensus on this issue was reached when the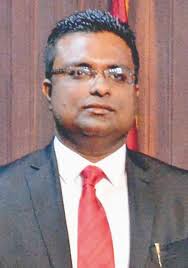 seven-member decision-making body met recently. The Commissioners said even before they reached consensus, they had been making suggestions to the secretariat to start some aspects of the elections preparations for weeks.
"From the December 22, it was my view that we should have gone into operations mode. And I kept using the old adage of Confucius in the Commission that the best time to plant a tree was a hundred years ago and the next best time is now," Gunraj informed the media.
"On January 22 when we met, the thrust from myself and colleagues was that we should go into operations mode. That has been met by objections and the objections as recent as Tuesday, because issues are being raised about the funding for the secretariat," he added.
Meanwhile, Commissioner Benn revealed that at the very first meeting the Commission had in January, the secretariat was told to go ahead and procure materials such as ink and stamps. He said that they were surprised to learn subsequently that the secretariat was yet to act on these instructions.
"I was under the distinct impression during the discussion that that (procurement)
would have been done. That was a simple matter. At the next meeting we heard, oh we haven't been given the go ahead."
The Commissioners were appalled by the statements made by the GECOM Chairman and Chief Elections Officer (CEO) at their earlier press conference on Friday. At that press conference, CEO Keith Lowenfield, told the media that the Secretariat is yet to receive instructions from the Commission to commence its elections preparation.
In addition, it was claimed that the secretariat needs another 148 days before it is fully ready to host the constitutionally mandated General and Regional Elections. Gunraj and Benn both dismissed this timeline and made it clear that Lowenfield's job was to get the election machinery rolling in keeping with the constitutional timeline.
"Guyana's Constitution provides for expedient circumstances to resolve such issues. Ninty days are prescribed. It means that the GECOM must be ready for elections at any 90-day period. We just came out of elections were over 40,000 people were trained and ink were present."
"These things should have been checked on since December 22. The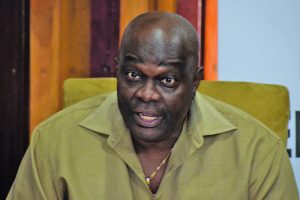 procurement of these items being an issue is a gimmick. My biggest worry is that they (secretariat) moved and then suddenly they seem to have come to a stop, there was no further activity," Benn said.
The parliamentary Opposition and other observers have accused Government of attempting to delay the holding of the constitutionally mandated elections following the passage of the No-confidence Motion of December 21, 2018.
The three-month time frame in which the polls should be held was validated in a judicial interpretation by acting Chief Justice Roxane George, who declared that the motion was validly passed 33-32.
The complaint has been that GECOM was unforthcoming about its preparedness for the mandatory elections despite being mandated by the Constitution of Guyana to hold elections within three months of the passage of a no-confidence motion.