In addition to the recently-launched Stag Super 16 League, football fans will be simultaneously entertained with another format of the game as the Guyana Football Federation (GFF) teams up with ExxonMobil to host an International Futsal Festival.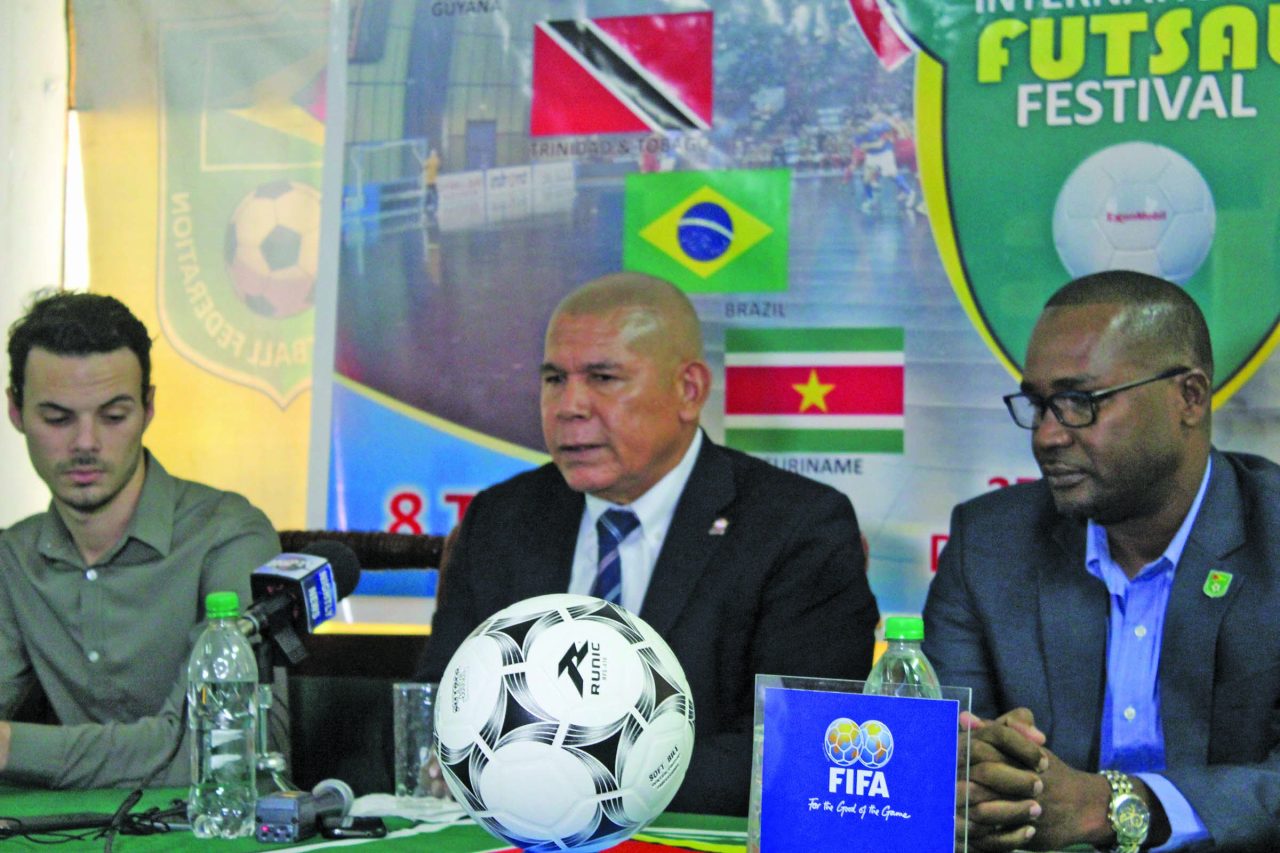 The futsal tournament, which is expected to attract teams from Trinidad and Tobago, Suriname and Brazil, will be a four-day affair from December 27-30, and will be hosted at an unconfirmed venue. However, the location will be either the National Park or the Cliff Anderson Sports Hall.
GFF Director of Competitions Ian Alves shed some light on the format the competition would take and the participating teams.
"Participating in the tournament, we have eight teams, four regional member association teams, one from Upper Demerara, one from West Demerara and one from Georgetown and one from the East Coast. Also, we'll have a Guyana selection and three overseas select teams," Alves said.
Those three teams are Caledonia AIA FC from Trinidad and Tobago, ZV All-Stars (Suriname) and Sao Paulo Selection (Brazil). The eight participating teams will be placed in two groups for the round-robin stage on December 27 and 28. The following day will see the semi-final fixtures and the final day, December 30, is set aside for the final and third-place playoff.
Present at the official launch to give the tournament his blessing, was Minister of Social Cohesion with responsibility for sport, Dr George Norton who emphasised on the inclusion of players from all regions of the country.
"I'm glad to know that football is spreading, it's not only a Georgetown-based team playing against overseas, it's much more extended. I would have been much more happier if it could have been right across the length and breadth of Guyana. And the way things are going now in football, I would not be surprised to know that team Guyana would have players from our hinterland locations. We're looking forward to the day when every effort would be made to develop it to a level where being any part in Guyana gives you the opportunity to represent Guyana," he said.
While Stage Beer is the beverage sponsor of the tournament, ExxonMobil has thrown its full support behind the competition. Speaking on behalf of the oil giant, communications rep Nicholas Yearwood thanked the organisers Kashif and Shangai for approaching them.
"We at ExxonMobil look for entities that we're able to partner with, that have reputations that are upstanding with regard to the sport that they progress. For example, Kashif and Shangai has been in the industry for many, many years and it is with no doubt an easy decision to throw support behind them," Yearwood explained.
The Kashif and Shangai-organised tournament will see the first-place finisher walking away with $1.2 million whilst second place will be rewarded with $600,000. The third-place prize is $300,000 and fourth place will receive $100,000. The prize monies for first to third place will be accompanied by a trophy and medals.