A little over a week ago, it was revealed that Michael Johnson, former Head Coach of the senior Guyana men's football team the Golden Jaguars, had resigned from his post to take up a better offer elsewhere.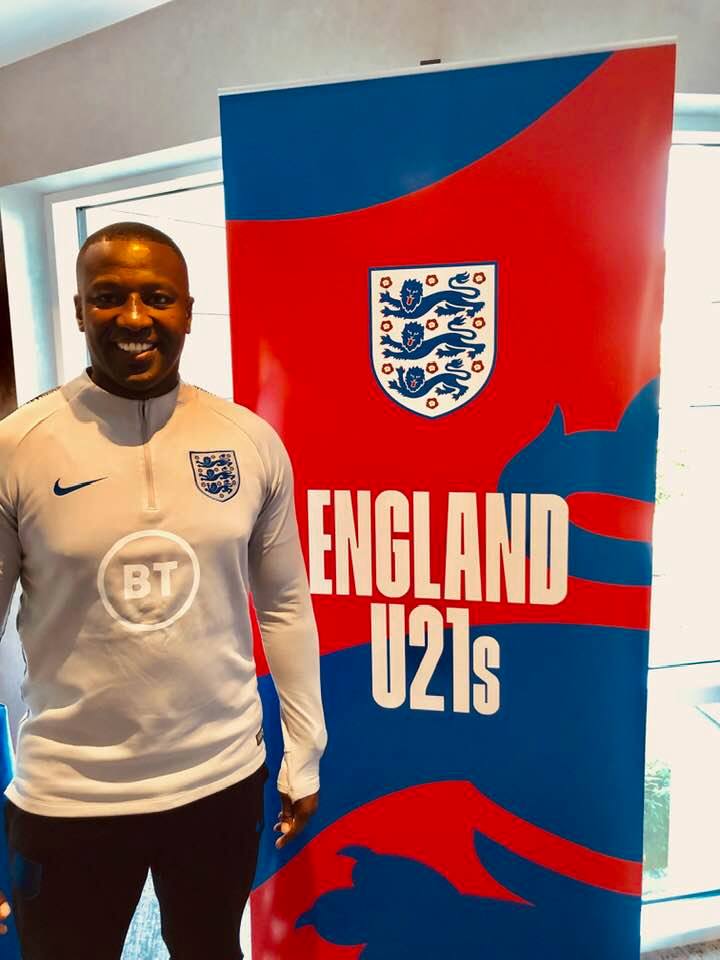 Appointed Golden Jaguars Head Coach on June 4, 2018, Johnson had served in that capacity for just over a year, during which time he took that team to its inaugural appearance at the 2019 CONCACAF Gold Cup, where they registered a creditable performance.
There is now revelation that this former Jamaican National Player is heading to coach the Men's Under-21 team in England.
According to a release dated September 2, 2019, Johnson will work along with Aidy Boothroyd in grooming the Men's U21 team, and his appointment is part of the FA's Elite Coach Placement Programme, done in partnership with the Professional Footballers' Association.
A statement from the Guyana Football Federation (GFF) said: "The Guyana Football Federation extends heartiest congratulations to former Golden Jaguars' Head Coach Michael Johnson on his appointment as a Specialist Coach with the English Football Association."
Guyana Football Federation (GFF) President Wayne Forde has also applauded Johnson for aiding in the development of professional standards of the Golden Jaguars. During an interaction with media operatives last week, Forde praised the former coach for the excellent work he has done with the Golden Jaguars.
"We are very proud of the work that Coach Michael Johnson did during his tenure. The records will show for the rest of Guyana's football existence that Coach Johnson took the Guyana Golden Jaguars to the Gold Cup, the team performed credibly there, and we now have to build on that success," Forde said.
The Golden Jaguars are currently under the stewardship of Brazilian Interim Head Coach Marcio Maximo. They are currently preparing for their appearance in the CONCACAF Nations' League.