…As the reins of the ATC are given to the RMAs
The Guyana Football Federation (GFF), in the interest of facilitating a smooth restart of the sport, on Thursday afternoon made a costly donation to each of its Regional Member Associations. These RMAs, of which there are 9 across Guyana, will be tasked with managing the ATCs.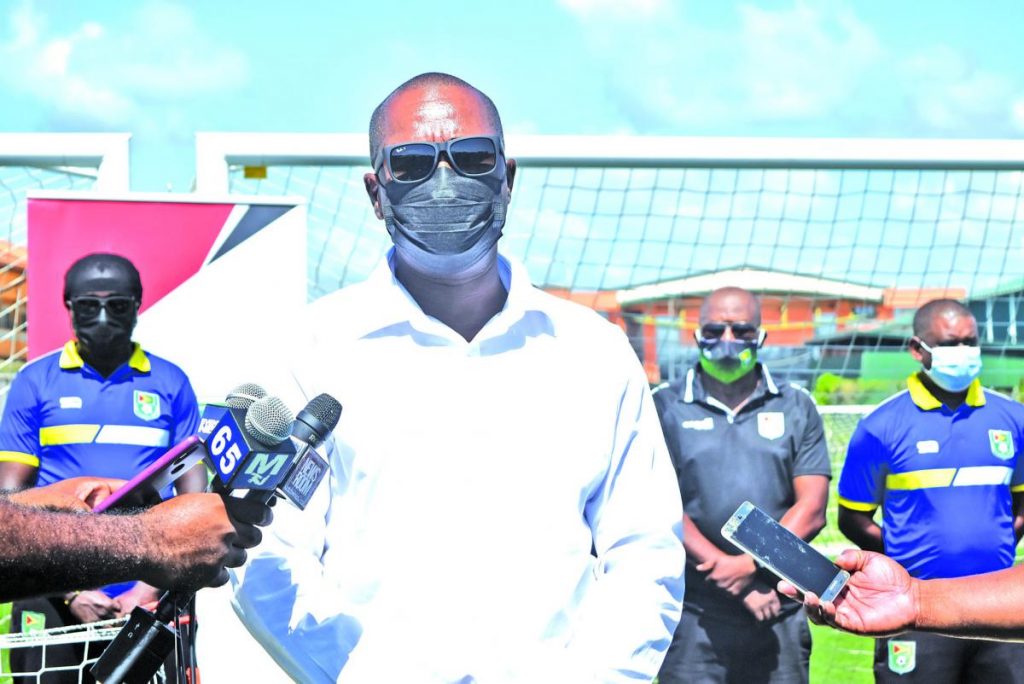 With vaccines available, the GFF's Academy Training Centre (ATC) programme is set to get going again, but not without some changes by the Federation. In explaining the Federation's rationale behind shaking up the ATC programme, Forde explained that many of the Regional Member Associations believed that the organizing was exclusive to the GFF.
"The Academy Training Centre programme was launched in 2017. And from 2017 to the end of 2018, we monitored and evaluated the impact of the programme. And we've seen the impact that the programme has had, in particular on our youth teams, both male and female. But we've also identified some challenges," Forde related.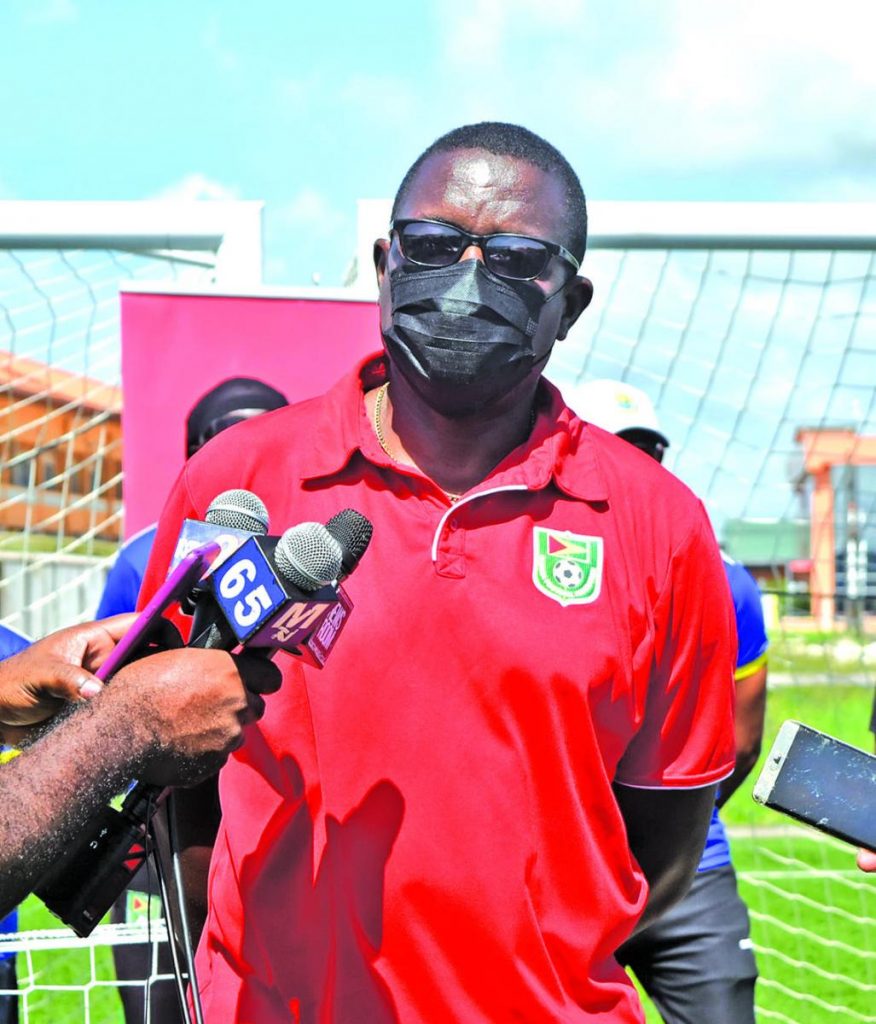 "And among the key challenges were the fact that we did not see the level of involvement and engagement from our Regional Associations. And we felt that the programme was perceived by them as an exclusive GFF development programme and their input was not really that necessary."
The GFF Boss continued, "So what we have done over the past couple of months is that we have remodelled the Academy Training Centre programme. And the programme has now been has handed over to each of our regional Association."
With the ATCs now being in the hand of the Associations, the GFF has handed over millions in equipment, inclusive of competition size goals, collapsible goals, balls, cones and kits.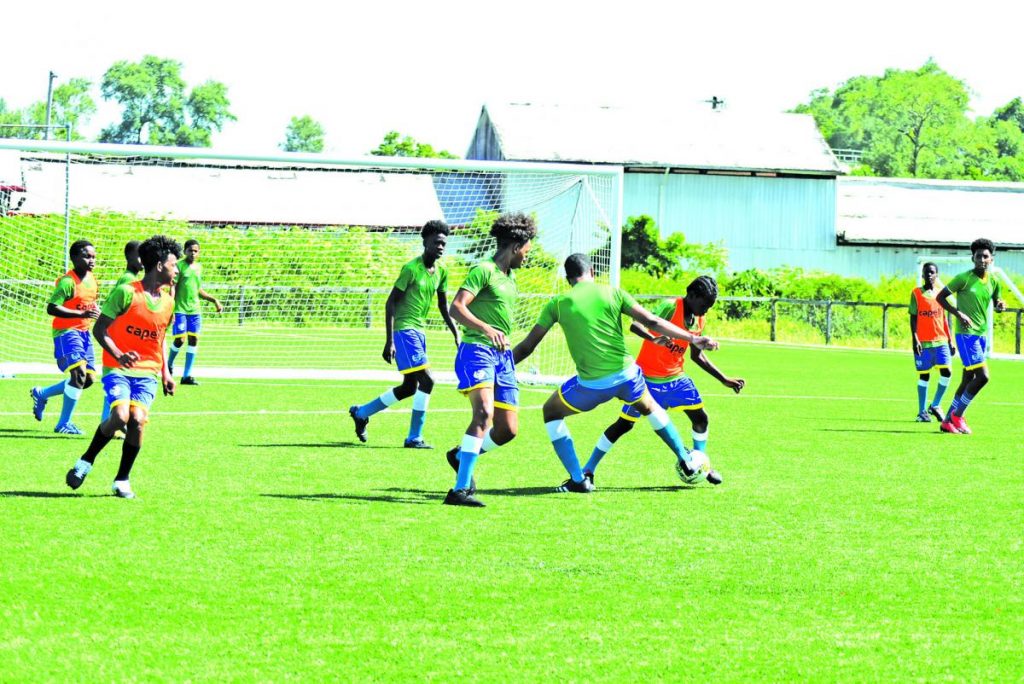 This distribution, in the GFF's eyes, will foster equality between the RMAs while pushing a competitive spirit between them.
"What we are hoping is going to come from this with this ownership is that our members will take greater responsibility for running this programme and for ensuring its success," the GFF President has said.
Forde added, "We believe that this competition will drive our members to crave the identity of having the best Academy in the country. So, we are all excited about these changes. And we just hope that our partners who are our Regional Associations will join us in bringing life to these plans."
In addition, the GFF has introduced a competition concept to the ATCs that will see inter-academy competition at every grass root level: U11, U13, U15, U17, U20, for both males and females.
Touching on the consistency that Forde mentioned, Technical Director Ian Greenwood revealed that coaches would work according to several documents on fundamentals, review process and philosophy.
"So, to ensure we keep consistency across all the regional coaching and all the regional centres is forming documents that are driving this behind," Greenwood divulged.
"The first document is the GFF coaching philosophy. So, this is talking about how each of the regions is able to create a positive learning environment. We talk about the Three Rs, which are the three principles of coaching. So we're looking at practices being realistic, being relevant to the age group, and being high repetitional practice to ensure they get maximum touches on the ball."
On the other hand, Youth Development Officer Bryan Joseph shared one of the key aspects to ensure the Academy is run smoothly, while sharing expectations that the Associations will guide the new process.
"So, we at this stage, we're prepared to engage the regional associations and have a smooth transition of management. The technical officers that are standing behind us will continue to monitor them, continue to ensure that they receive their remuneration from the GFF, but (for) the general management, we expect that the regional associations will be there to guide the processes going forward," Joseph stated.
On the matter of transparency, Joseph revealed. "One of the key things that are going to happen is the process for payments for coaches that are operating within the academies, and this process has to be verified by Presidents of the respective Associations.
"That president has to so sign off on verification that all the sessions that were planned were actually delivered before the coaches receive their remuneration at the end of every month."