Kings of Studies Tournament all set for action…
Designed with a twist, the Kings of Studies football tournament will feature teams comprising University of Guyana students from various faculties, in contrast to how events are traditionally organised on campus.
The action will commence tomorrow at the Turkeyen Campus on the pitch near the Behavioural Science Building from 11:00h, as a total of 10 teams will vie to see who will be crowned the Kings of Studies 2019.
Speaking with Guyana Times Sport in an exclusive interview, tournament organiser and first-year student Jafar Gibbons said, "I am very optimistic about the event because of the administrative assistance that I have been receiving. I am very grateful towards them. From this tournament I hope the students see that instead of waiting for the administration to host such events, they can make the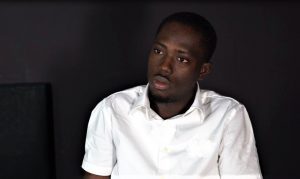 necessary proposals and take it to the administration and have the process begin. I hope persons see the power of social media, because such a venture has also assisted me in making this tournament the success that it is leading up to be, but all in all, everything has been green-lighted and will be finished as the pitch has already been marked."
Among the prizes to be won is a solid gold ring, which will be awarded to the tournament's Most Valuable Player. This was confirmed by Gibbons, who also stated that this prize was sponsored by Antonio Fredericks.
The matches will be round-robin style, followed by the knockout stage, which will comprise three games – two semi-finals and the final. The games will be played in two five-minute halves for the one-day event. The teams vying for top honours include Goons, Kanaima, Hot Topic, and Hot Strikers.
Among the sponsors are the Guyana Football Federation, C&L Construction Inc, the Kashif and Shanghai Organisation, Signature Moov, the Office of the Deputy Vice Chancellor, Sharma Solomon, Robbie Rambarran, Asim Shakur and Antonio Fredericks.