Girls in ICT Day is observed every year on April 26 in all member countries and organizations of the United Nations' International Telecommunications Union (ITU).
The National Frequency Management Unit (NFMU) has, for many years, led Guyana's outreaches into schools with special focus on rural areas. Since the Ministry of Public Telecommunications was established in 2016, GICT Day has blossomed, and the programme to attract the attention of more girls to ICT has been broadened considerably.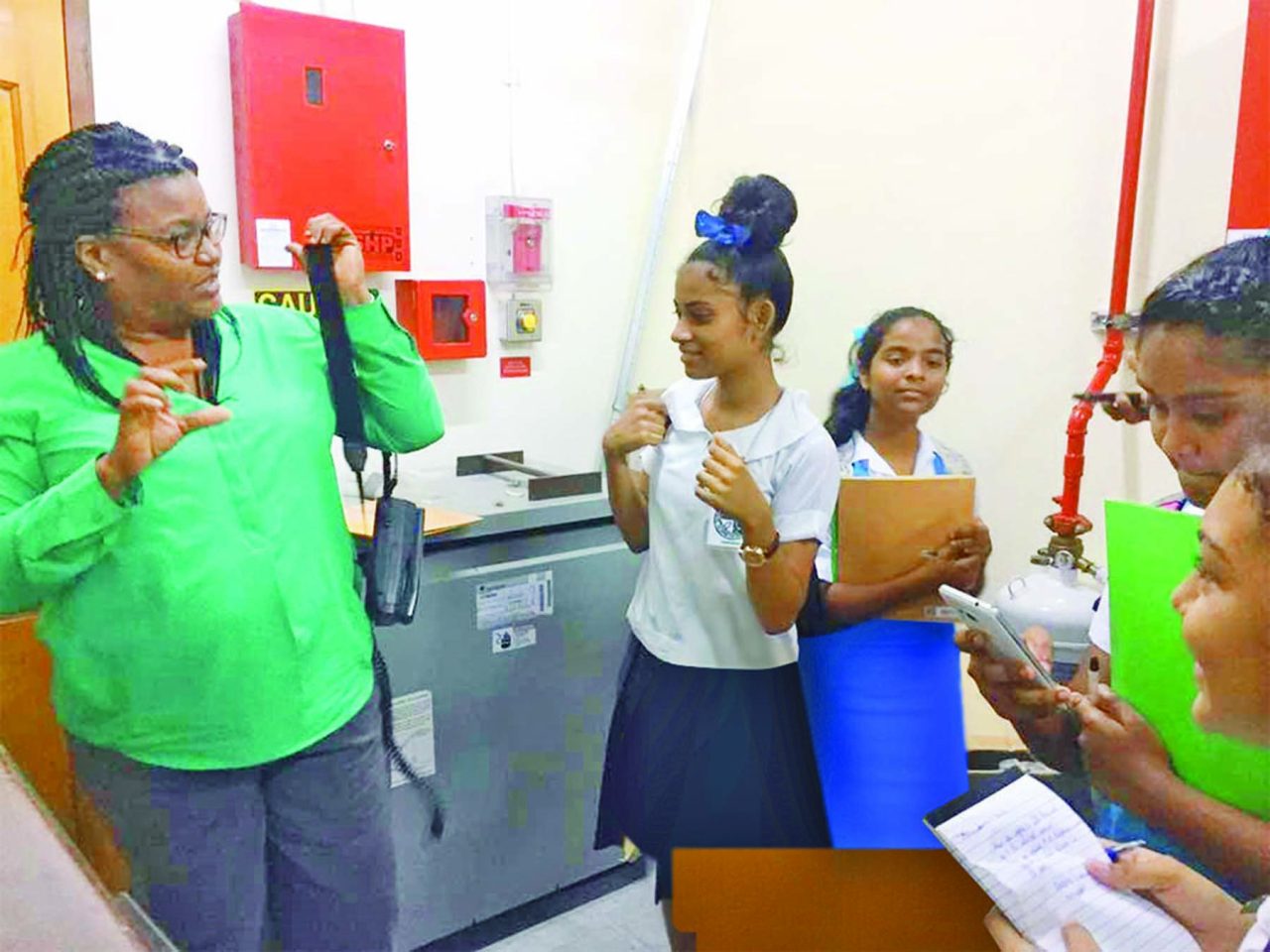 Tech Day and other GICT events have been held at schools at West Demerara, East and West Berbice, Essequibo and Georgetown.
This year, the NFMU's activities include 2 Tech Camps, to be situated at the St. Cuthbert's Mission along the Linden/Soesdyke Highway and at the Charity Secondary School on the Essequibo Coast. On Friday, April 5, the NFMU team will travel to St. Cuthbert's to begin working with approximately 64 girls from the community who already have a basic understanding of cellphone technologies and the Internet.
The tech team expects to come away with a 'Needs Analysis of the girls', an assessment of the community's capacity to master more complicated IT programmes, and an understanding of its to work with educational apps. They will also examine the computers installed at the school, most of which are out of order, and will specify what items are needed for a functional computer laboratory at the school.
On Tuesday, April 9, the team goes to the Charity Secondary School to hold a full-scale Tech Camp for teenage female students. These students are also computer literate, so the NFMU team plans to engage them in discussions and demonstrations to encourage them to learn Programming, Graphics Design and website development.
The NFMU's Tech Camps for Girls are held every year. In July 2018, at the CTU's Roadshow and Agricultural Expo held in the Corentyne, female students from the Bygeval Secondary School launched the app they created to measure moisture content in planted fields.
The public will be kept abreast with all activities in observance of Girls in ICT.