A key report written by award-winning anti-corruption advocate Global Witness has urged the Guyana Government to prioritise increasing its capacity to fight off corruption, particularly with the massive inflows expected from oil.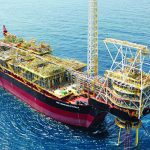 The report, titled "Signed away" and released only days ago by the United States-based Global Witness states that Guyana needs to develop the capacity to fight corruption considering the perception of corruption not only internationally but in its own shores.
"Guyana ranked 93 out of 180 in Transparency International's 2018 Corruption Perceptions Index and many of the citizens interviewed by Global Witness speculated that oil revenues may be stolen by officials," Global Witness revealed.
The report acknowledged that the Guyanese Government has taken some steps to promote transparency in the oil sector. One such step it identified was the Government's decision to join the international body, Extractive Industries Transparency Initiative (EITI).
"EITI sets and monitors standards requiring natural resource companies and countries to make public companies' payments, their true owners, and – eventually – their contracts. Through transparency, resources and money flows can be understood and managed well, with the ultimate aim of benefitting people in resource-rich countries."
"Global Witness believes this is a critical first step, but that EITI standards are only as good as their implementation. If Guyana is to receive the money it should get from the Stabroek license, the Government must also resource its governance institutions like EITI."
Global Witness cited a September 2019 International Monetary Fund (IMF) report, in which the financial institution said that Guyana still has work to do "addressing institutional capacity weaknesses" in its anticorruption agencies.
"The Guyanese Government should adequately resource and ensure the independence of its anti-corruption agencies. This should include the Guyana Extractive Industries Transparency Initiative and the State Assets Recovery Agency," Global Witness also said.
It was only in December that a report from the Inter-American Development Bank (IDB) had pinned Guyana at the top of the list in the Caribbean, where a large percentage of citizens are required to pay a bribe to access Government services.
In the study, titled "Wait No More: Citizens, Red Tape and Digital Government" a closer look was placed on the way business is done, the ease of doing it and access to services in the public sector among other factors, through surveys.
It revealed that in this part of the world, the lack of "standardised processes" makes it easier for dishonesty and insisted that corruption is everywhere. Looking at the data from the 2019 Transparency International survey, statistics from five countries showed that there was an 18 per cent average for persons who made payoffs for Government services.
"Manual Government transactions, face-to-face interactions, and the lack of standardised processes mean that transactions are vulnerable to dishonest behaviour. In fact, corruption is everywhere: 29 per cent of Latin Americans report having paid a bribe in the context of a public service in 2016. According to data from a 2019 Transparency International survey, the proportion of people in the five Caribbean countries surveyed that reported paying a bribe to access a public service was 18 per cent," the document stated.
However, in Guyana, the figure is a glaring 27 per cent and regarded as the highest in the region. The lowest occurrence of such activity was recorded in Barbados with just 9 per cent.
Guyana's Government has already been much criticised for its handling of money from the oil funds. After receiving a US$18 million signing bonus from ExxonMobil in 2016, Government officials kept quiet despite being asked repeatedly if they had received a signing bonus. They only admitted receiving it after evidence was leaked to the press in 2017.