Golden Jaguars President's XI made light work of the Heritage All-Stars in a feature charity football match on Sunday evening at the Everest Cricket Club. In a match which main emphasis was to raise funds for the Caribbean hurricane victims while at the same time gave some amount of preparation to the National Football team ahead of their International Friendly against Grenada on October 7, the Jaguars won 3-0.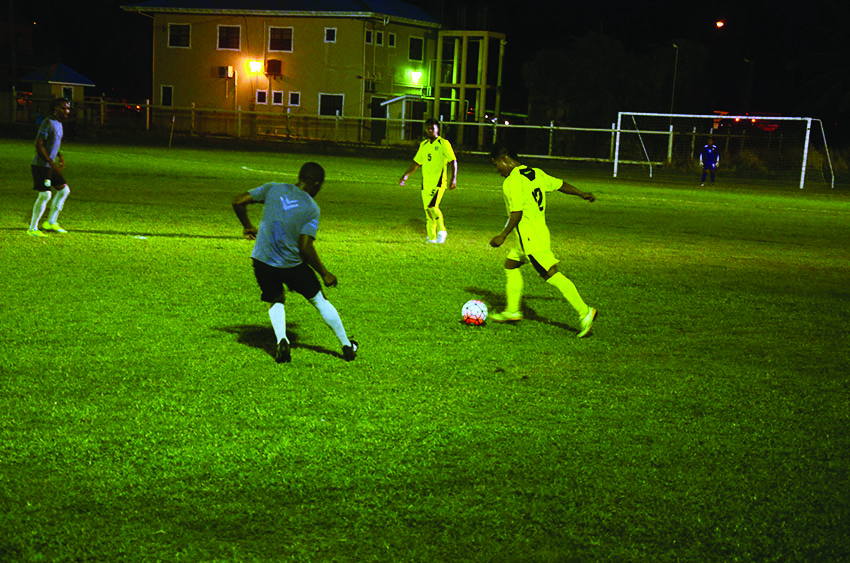 Curtez Kellman in the 37th while second half goals from Gregory Richardson (70th) and Jeremy Garrett (86th) blunted any late resistance shown by the Heritage All-Stars.
The all-stars had their chances to breathe greater life into the encounter and failed to convert mainly due to indecisive play. The Heritage All-Stars comprised players from the various regions that participated in the Indigenous Heritage Games which concluded on September 24 in Georgetown.
In the earlier match, the National under-17 ladies stormed to a 7-1 over Fruta Conquerors female unit.
Leading the route was Tiandi Smith with a hat-trick. Smith had her movements of glory in the 20th, 23rd and 29th while Annalisa Vincent and Lakeisha Pearson each assisted with a brace.
Vincent scored in the 37th and 40th which capped off Pearson's strikes in the 28th and 31st.
The fixture was witnessed by a sizeable audience which included Guyana's Vice-President and Minister of Indigenous People's Affairs Sydney Allicock and Minister within the Ministry of Indigenous Affairs Valerie Garrido-Lowe and Guyana Football Federation President Wayne Forde and other executives and staff.