Ryan Gonsalves, Captain of the National Rugby team commonly called the Green Machine, is of the view that the team's chances are good ahead of their participation in the April 7-9 IRB Hong Kong Sevens.
The experienced player insists that it would be tough, since Guyana are in Pool G along with Spain, Papua New Guinea and Uruguay, but he said they are remaining positive and he hopes that the five-day camp in New York would allow the team to get practice against top teams.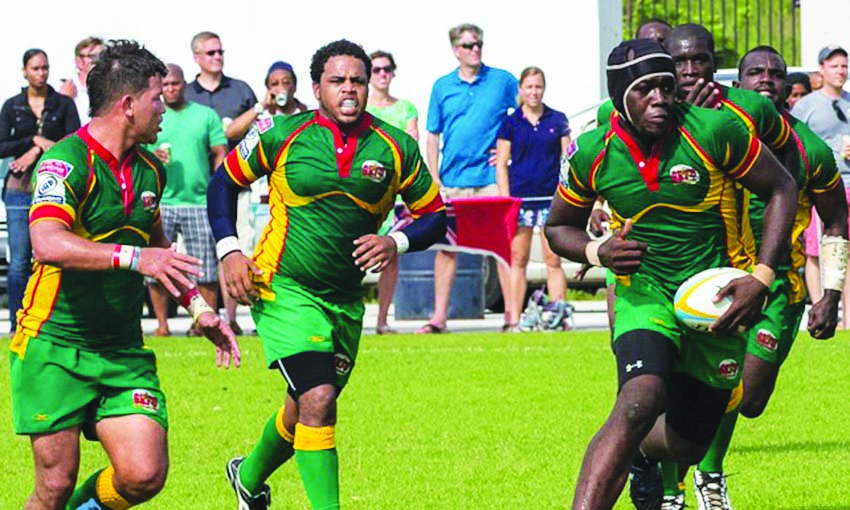 "(It) will be tough, but we have to try and get practice games with those teams, to get up to speed; but our chances are good, we are not going as underdogs, we are staying positive", the captain stated.
He also imparted the need for the team to adapt to situations, since it is a fast-paced game that can easily change. As such, focus, composure, along with speed will be key elements to success.
Head Coach Kenneth Grant-Stuart shared sentiments similar as those expressed by Gonsalves. He said the team "is up to 85% readiness, because I have now gotten the full complement of locally based players".
Grant-Stuart disclosed that the players are working at a pleasing pace, and he has been in contact with the overseas-based players, and will be looking at the camp in the "Big Apple" as a way of ensuring the team is well-oiled ahead of the tournament.
He added: "The structure we have is built similar to those top teams, and our chances are high. We have fast players, and it means we have a pretty good chance".
Arguably the fastest player on the team, winger Patrick King is ready to play his role in leading the sprightly assaults. King contended that at the highest level speed is a major asset, and that he is not the only one on the team who has quick feet, but, he said, there are others in the team, which means they can match teams on the wing or the forward.
Meanwhile, usually captain Richard Staglon, who is currently serving a three-month suspension by the Rugby America North (RAN), which ends on March 30 will still be a part of the squad, but will not be allowed to captain the team for the next 12 months.
The Trinidad and Tobago-based Staglon has been suspended as a result of having a dispute with referees at the last years Caribbean Championships, which Guyana won for an eighth time in his adopted homeland. Guyana's squad reads: Ryan Gonsalves (Captain), Rupert Giles, Vallon Adams, Richard Staglon, Rondell McArthur, Rickford Cummings, Peabo Hamilton, Claudius Butts, Patrick King, Avery Corbin, Ronald Mayers, Dwayne Schroeder and Blaise Bailey.
The officials are Grant-Stuart (Coach), Robin Roberts (Manager) and Physiotherapist, Barrington Browne.