…says 30,000 jobs lost, local and foreign investments dried-up
On May 11, the A Partnership for National Unity/Alliance For Change (APNU/AFC) coalition has celebrated four years in governance, and while it boasted of major significant feats, it has been a period of failure and deterioration for Guyanese.
This was according to Opposition Leader Bharrat Jagdeo who on Thursday stated that recent declarations made by the coalition administration of its successes during its tenure in office is far from the truth.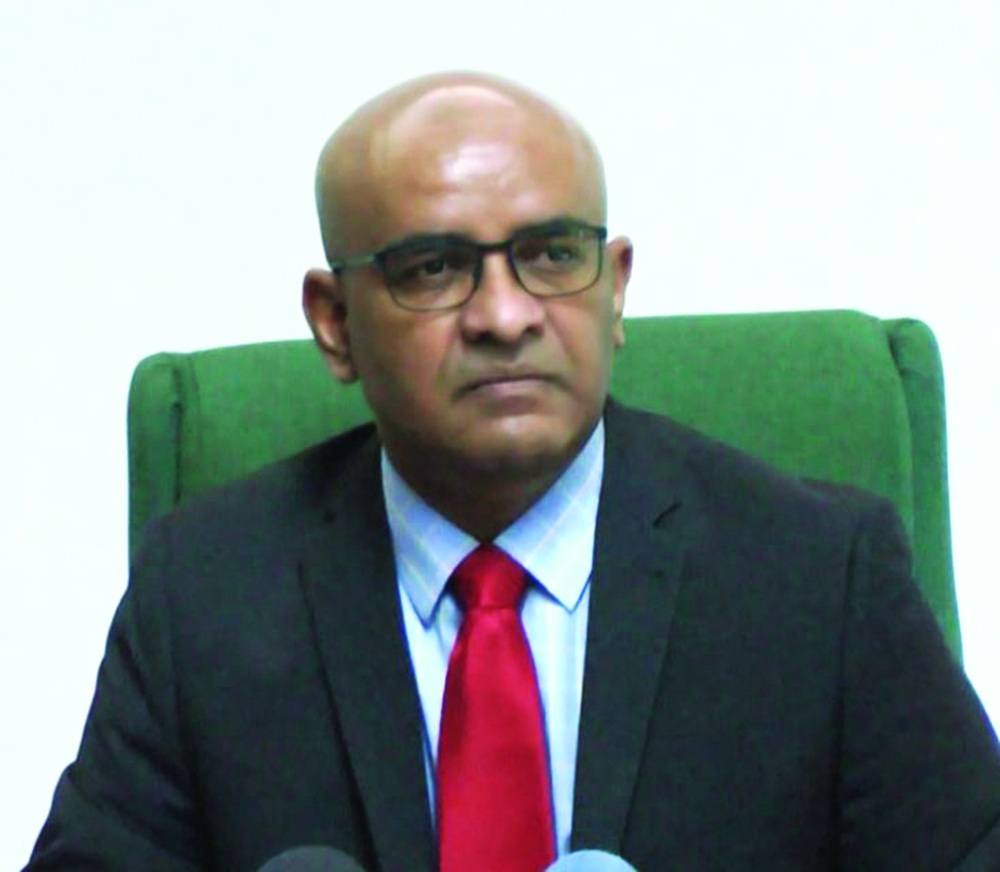 "(These) are multiple lies to Guyanese about its long list or achievements. When the average Guyanese tries matching those with the reality of life on the ground, they find a huge gap."
Jagdeo stated that while some may argue, including Government officials, that this Administration has only had four years so far to run Guyana, the country's progress in many sectors has been stalled or diminished.
"But what's the truth, what is the reality of life in Guyana today? We know for a fact that over 30,000 persons who were working at the time this Government took office have lost their jobs. That is 30,000 Guyanese who were working and feeding their families and earning an income and having the dignity of work now no longer have a job because of the policies of this Government."
Investments "drying up"
According to Jagdeo, the Government has failed in attracting major new investments in Guyana and even local investments, if any, are limited and flailing in the country.
"Outside of the oil and gas sector which started under the [People's Progressive Party] PPP, the investments have dried up totally, foreign investments, and local investment is almost non-existent now. The only thing that a few people are benefiting from are the high prices for land in prime locations where the oil companies want to locate one or two of their facilities. That is the only thing that is happening, foreign investment as well as local investment have dried up…"
The Opposition Leader pointed out that while much focus is being placed on the oil and gas sector in relation to job opportunities for citizens, the employment opportunities will be limited, and cannot substitute for the jobs that were lost due to Government over the past four years.
"The prospect of creating new jobs is diminished because oil and gas as I said before will give us 2000 new jobs and we lost 30,000 jobs and we are not going to create many new jobs in the other sectors so it is going to get progressively worse… four years of deterioration… only four years in office is not an excuse. How much longer does it take to recognised that this Government does not have a vision?"
He added that the current Administration has an "absence of direction" and that contrary to the declarations of achievements by the APNU/AFC from 2015 to date, the past four years have been nothing short of failures and deterioration of progress in Guyana.