– tripartite committee examining draft bill to establish court
By Jarryl Bryan
Government is assessing the possibility of establishing a labour court in a bid to ensure quicker resolution of industrial disputes. This is according to Junior Social Protection Minister Keith Scott, who in his contribution to the Budget debates, also disclosed plans to revamp the Ministry's operations.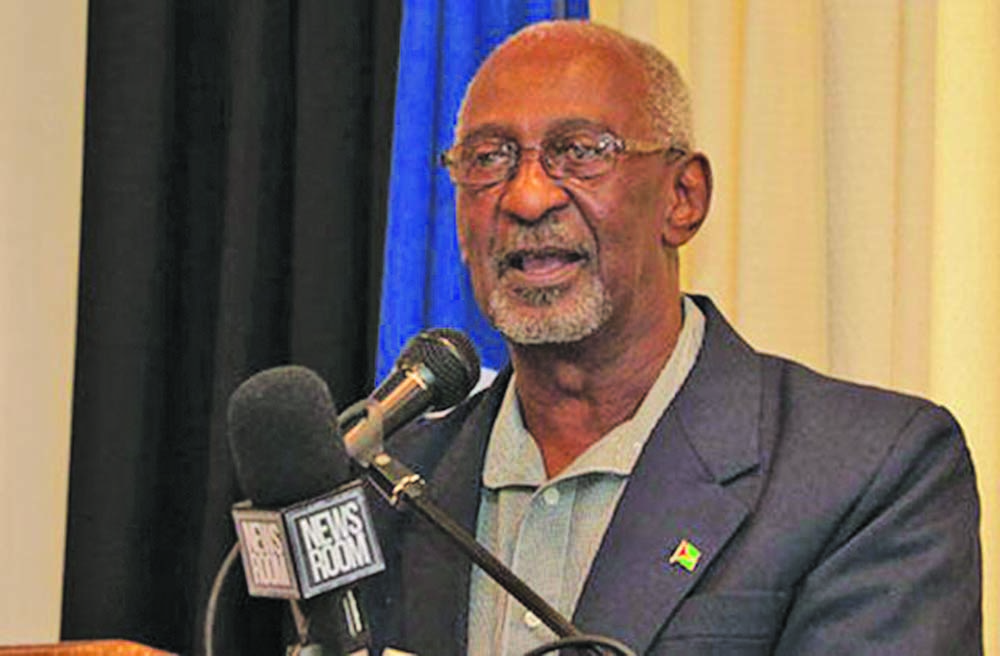 The Minister was optimistic of the impact a labour court or tribunal would make on labour relations. According to Scott, stakeholders were brought on board with the intention of fine-tuning such a plan.
"We have undertaken the establishment of either an industrial relations court or tribunal. The Ministry has engaged major stakeholders who comprise the National Tripartite Committee which is examining a proposed bill which should bring to existence a court or tribunal… the object of which would be to enhance labour relations and the quality of life of all workers."
Besides considering the introduction of a labour court or tribunal, Scott also announced impending amendments to the various labour laws. He noted that with the oil and gas sector, there is likely to be an increase in businesses, especially from overseas.
"These laws include the Labour Act, the Legal Pay Act, the Termination of Employment and Severance Pay Act, Occupational Safety and Health Act, the Cooperative Societies Act, the Friendly Society Act and the School's Thrift Chapter 36:04," Scott said.
In particular, Scott noted that the Labour Act can be used against employees in its current form. For instance, the Minister stated that the Labour Act would be amended to make submission of records mandatory when complaints from workers are being handled.
"The need for an employer to produce the requisite employment records at the Ministry to facilitate the reasonable resolution of differences between themselves and an aggrieved worker is not provided for on a compulsory basis, making a thorough and complete investigation protracted and at times almost impossible."
"The Labour Act will be amended to provide the compulsory submission of the necessary records to aid in the resolution of complaints for the benefit of the ordinary worker," Scott related.
Scott also acknowledged that the Labour Department has not been investigating labour related deaths in a timely manner. He was optimistic that this will change, with monies the Social Protection Ministry received from the 2019 Budget.
The Labour Department's relations with the various unions have not been the smoothest over the past few months. These relations hit a major low when the Department was accused of unilaterally imposing an arbitrator on the Guyana Teachers Union (GTU) during its wage negotiations with the Government.
Besides the GTU, the Federation of Independent Trade Unions of Guyana (FITUG) had criticised the decision. FITUG had also noted that the Labour Department should engage in damage control and correct its missteps.
There have been calls for some time for Government to establish a court specifically for labour issues. Some stakeholders have previously cited the backlog of industrial type cases, as well as insufficient court awarded damages to aggrieved employees.