Health Minister, Dr Frank Anthony has announced that Government is looking closely at a maternal and children's hospital – which will offer specialised care to patients.
It was informed that talks have already started with bilateral agencies in order to establish this state-of-the-art facility here in Guyana. For 2021, authorities are seeking to brainstorm a design for the structure.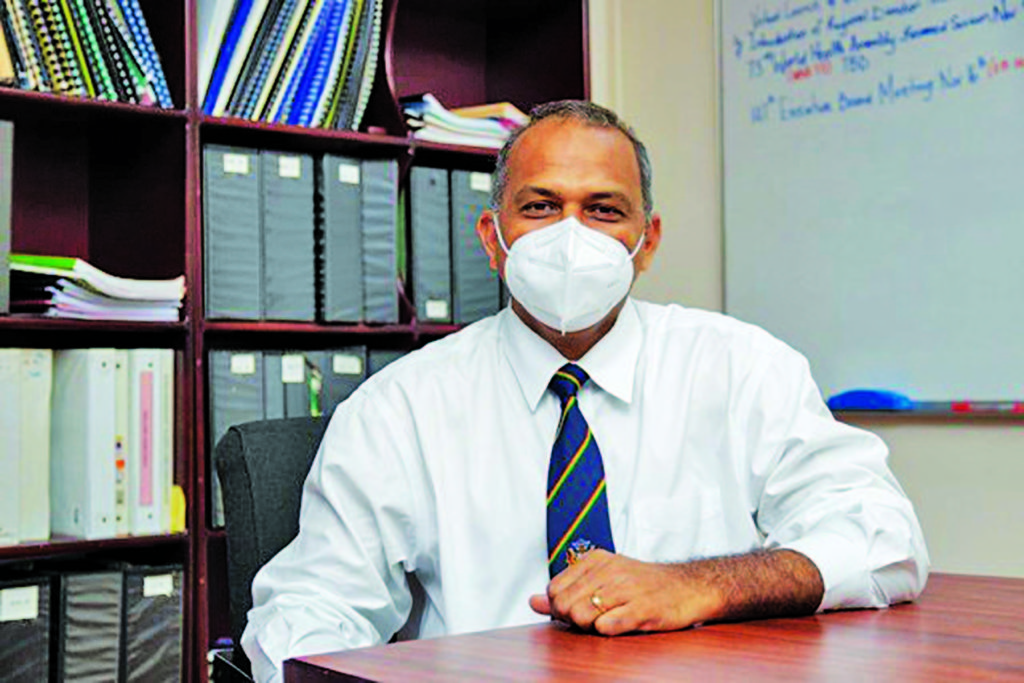 "This year, we're looking at designing a maternal and children's hospital. We have been in discussions with bilateral partners to be able to develop this particular facility and when it's fully developed, the specialised programme like cardiac programmes and so forth would become part of the services that would be offered."
These specialisations have been started at the Georgetown Public Hospital Corporation (GPHC) but will be transferred to specialised hospitals that will be developed.
The Minister made this announcement in light of plans to resuscitate the Pediatric Cardiology Programme. This initiative was used to treat over 100 infants until it was stopped. Presently, over 130 children are waiting for surgery.
As part of the programme, a team of overseas doctors would visit at least once a year, working alongside local staffers to conduct the surgeries. Starting this year, the team has agreed to return to Guyana.
"We built capacity and we were able to do some amount of surgeries and that programme was stopped, which led to a backlog of patients and of course, if you have to do a surgery like this in America or Canada, it's a very expensive surgery. It would between US$30,000-$50,000 per patient to do these surgeries…Over the last two years or so, we were only able to send maybe about five children."
Dr Anthony said they are seeking to ensure that every child who needs cardiac surgery is afforded the opportunity to get it done locally at the GPHC. From the discussions thus far, it is not envisaged that the patients would have to stand any costs.
"We have, over the years, been able to work with a number of great doctors to be able to put this programme together and it was sad to see that it was dismantled. We're now putting it back together because we see the tremendous benefits it would bring to these patients. Obviously, it's saving their lives," he added.
Last October, Dr Anthony had revealed that there is significant local and foreign interest from the Private Sector in constructing speciality hospitals in Guyana.
"In terms of speciality hospital, apart from maybe Government investing, there has also been a lot of interest from the Private Sector, locally and foreign, to invest in developing specialised services. So, we are very favourable to such investments," the Minister had said.
When it comes to the remaining Indian line of credit that was converted from funding a speciality hospital to upgrading existing regional ones, Anthony said that discussions are ongoing. However, he was optimistic about seeing design works for the upgrades of the West Demerara, Suddie and Bartica Hospitals commencing next year.
At least one company, Cardiology Services Incorporated, headed by Guyanese Cardiologist Dr Mahendra Carpen, has publicly indicated its interest in building a speciality hospital in Guyana. However, the company was unwittingly vested with land under the former A Partnership for National Unity/Alliance For Change (APNU/AFC) Government by the National Industrial and Commercial Investments Limited (NICIL), while the Government was in a caretaker status. With the change of Government, the company has since said it would return the land to ensure there is a fair and transparent land allocation process. Dr Carpen had signalled his intent to work with the current Government to bring the speciality hospital to fruition.
At one point, the Government of Guyana was in the process of constructing a speciality hospital of its own at Turkeyen, East Coast Demerara. To fund it, the former People's Progressive Party (PPP) Administration secured a US$18 million line of credit (LOC) from the Indian Export-Import (EXIM) bank.
This hospital would have provided specialised services to Guyanese and eliminated the need for persons to travel overseas for expensive, lifesaving treatment. Back in 2012, the contract to construct the hospital was awarded to an India-based company, Surendra Engineering Corporation Limited. At the time, however, a competing Indian company named Fedders Lloyd Corporation had opposed the bid. After the former APNU/AFC Government entered office in 2015, it proceeded to hand the contract to Fedders Lloyd, which was subsequently blacklisted by the World Bank for unrelated procurement breaches. With that, the speciality hospital project hit its final snag.