− matter a clear case of discrimination
Political commentator Dr David Hinds said that if Government has a policy on age, then it needs to make it known, while explaining the reasoning behind it.
Hinds was responding to the issue involving Chairman of the Police Complaints
Authority (PCA) Justice Cecil Kennard, who was recently asked by Government to step down from his post because of his age. President David Granger had reportedly asked his Public Security Minister Khemraj Ramjattan to write Kennard, asking him to resign.
But Hinds, on Monday, told Guyana Times that in a country that is "woefully short of competent people to staff its expanding bureaucracy, we should not be in the business of firing people simply because they are getting old," he said if an official is competent to do his or her job and is in good health, then that is all that should matter. "I am afraid that we are setting an unhealthy precedence," Hinds said.
The political analyst said if the Government really does have a policy where persons who are past a certain age should not occupy some posts, then it should formally announce it and explain to the public the reasoning behind it. Failure to do so, he said, would open Government to the charge of selective targeting of officials, as appears to be the case with Justice Kennard.
"But even if there is a policy to remove people from some positions because they are too old, I would have a serious problem with it. Since when age determines competence? When I read the news story about Justice Kennard's removal because of old age, I thought he was 100 years old and physically and mentally challenged. But, from all indications, despite his so-called old age, the man has been quite competent at what he does," Hinds said, noting that if indeed he is being removed because of his age, then it is a clear case of age discrimination.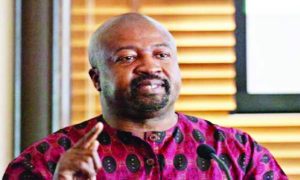 He said if Government is removing Kennard for some other reason, as could well be the case, then it should be honest enough and say so, rather than hiding behind age.
"I know of many people in Government service who are nearing 80 and doing good work. There are also some Ministers who are not too far away from 80 years old—should they be removed from Cabinet because of their age? I think not," he stated.
When asked to confirm whether the Government had indeed asked the former Chancellor of the Judiciary to resign, Ramjattan last week said yes and further explained that age was the primary factor in the decision.
"It's age," said Ramjattan. "He is almost over eighty and the President indicated to me that he sent him a letter and he would be removing (him), at this stage, by the end of February."
Alluding to a possible replacement, Ramjattan explained that any search for a replacement would come under the purview of the Ministry of the Presidency. However, the Minister lauded Kennard's performance in his role as PCA Chairman.
Ramjattan was also asked about whether he felt side-lined by the PCA, for years under the Home Affairs Ministry, being moved to the Ministry of the Presidency. He denied this. "I don't feel so at all. We (are) united. The head of security is also the President, the Chief Executive Officer of the country, and so I don't feel so. If there is any advice that I have to give, I can extend it with a phone call across there. I don't have space in my Ministry."
When contacted by this newspaper yesterday, Kennard declined to comment.
The PCA, established under the Police Complaints Authority Act of 1989, is in place to receive complaints made against serving members of the Guyana Police Force.
The former Chancellor, who is a recipient of the Order of Roraima (OR), studied Law in the United Kingdom's prestigious Lincoln's inn. He returned in 1962 to open a private practice in Berbice, from where he hails. In 1965 he was appointed State Counsel (prosecutor) in the Director of Public Prosecutions (DPP) Chambers, before being elevated to senior State Counsel in 1968. He also served as the Guyana Police Force's legal advisor.
Kennard served in the Court of Appeal before becoming Chief Justice, serving from 1995 to 1996. He then served as Chancellor of the Judiciary from 1996 to 2002, when he left the Judiciary to take up his position at the PCA. He has been chairman of the PCA ever since.