…even after PPP officials before courts for sale of very land
The long-awaited local branch of MovieTowne opened on Thursday evening with much fanfare, cocktails and the presence of several senior Government Ministers. The complex, which is a US$40 million investment, was built by Trinidad entrepreneur Derek Chin.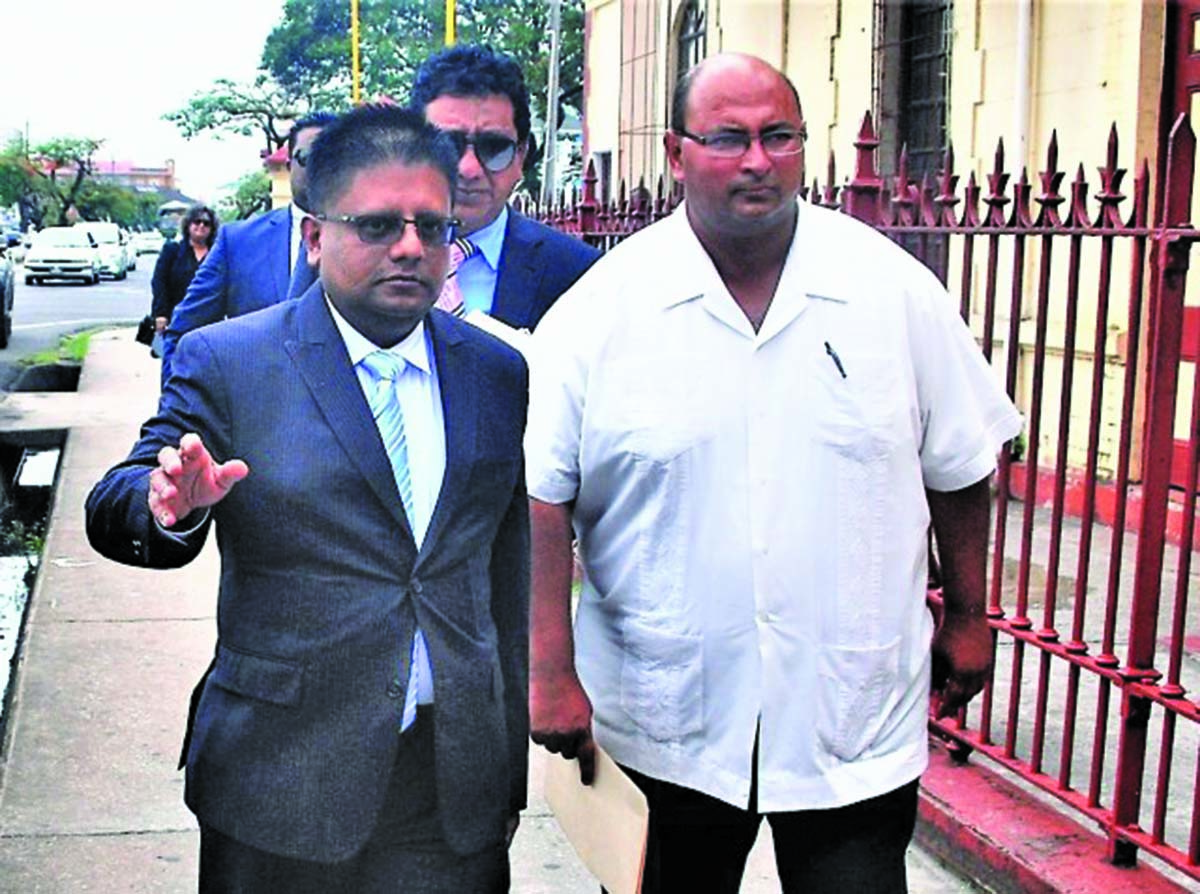 Minister of State Joseph Harmon, one of several Ministers in attendance at the ceremony, lauded the initiative. He was also optimistic of MovieTowne carrying its brand throughout Guyana.
"This project here is just one step in a journey that will take you to other parts of Guyana. We have 10 administrative regions. It represents 10 countries, so when you go to one region, just imagine you've actually crossed one area and gone into the other."
"There are some real opportunities here in Guyana for investments. We are an investment destination. So I welcome MovieTowne," Harmon added.
Meanwhile, Business Minister Dominic Gaskin acknowledged the role Government plays in creating an enabling environment for the Private Sector. Gaskin also noted the importance of customers coming away with a good experience.
"The consumer experience is [essential] and this is a constantly evolving part of business. Particularly for the services sector, but even for the goods sector because there's a service that goes along with the provision of goods and an after sales service as well," Gaskin said, also going on to congratulate Chin on the investment.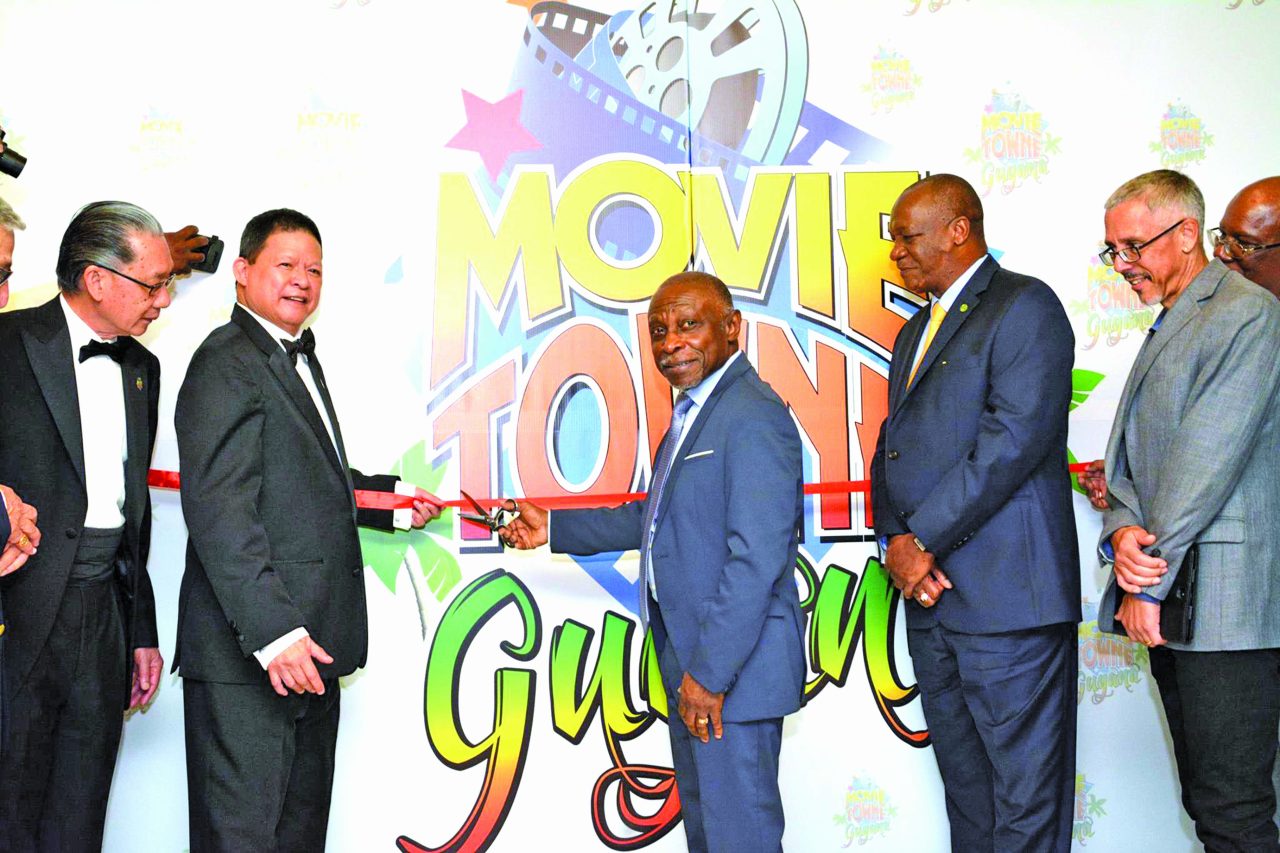 The proprietor, Derek Chin, spoke of the challenges that he was faced with but noted that in the end, it was worth it. The proprietor also informed the attendees that the facility would be the starting point of great things.
"This has been a tremendous journey, it is one that I can say at long last, but you know, at the end of every good thing and every great challenge you do have these great things that happen. I want to see great things for the Caribbean and let's make this, particularly MovieTowne, be the starting point of that turn," he said.
Also in attendance was Foreign Affairs Minister, Carl Greenidge, who also lauded Chin for his investment and Social Cohesion Minister Dr George Norton; Opposition Leader and former President Bharrat Jagdeo, former President Donald Ramotar, PPP Presidential Candidate Irfaan Ali, Trinidad and Tobago's Minister of Transport Rohan Sinanan, Mayor of Georgetown Ubraj Narine and other dignitaries.
Bumpy road
While Government Ministers turned out in support of the MovieTowne complex, it has been a bumpy road leading up to the launch. Officials from the former People's Progressive Party Administration have paid a heavy price for facilitating what has turned out to be a multimillion-dollar investment.
Former Finance Minister Dr Ashni Singh and former National Industrial and Commercial Investments Limited (NICIL) Head Winston Brassington are currently before the courts regarding the sale of the very land the complex sits on.
They were charged last year by the Special Organised Crime Unit (SOCU), which alleged that the 10 acres of land were sold below market value. Both parties, as well as Chin and the parliamentary opposition, have defended the sale. They have argued that it was to ensure foreign investment and the benefits that come with it including local jobs.
The specifics of the charge are that on May 14, 2011, while Singh was the Finance Minister and Brassington was the Chairman of NICIL, they sold a tract of land of 10.002 acres, letter A-A being a portion of Plantation, Turkeyen, situated in Greater Georgetown and property of Guyana for the sum of $185,037,000 without procuring a valuation of the said property from a competent valuation officer.
MovieTowne
Ever since its establishment in 2002, MovieTowne has been credited with boosting the creative arts industry in Trinidad and Tobago, while providing several hundred employment opportunities for Trinidadians.
MovieTowne Guyana has been promising that when it is opened, it will provide hundreds of job opportunities for locals. It is understood that when the complex was still in its construction phase, it had already begun attracting the attention of internationally recognised entertainment franchises.
The ultra-modern complex is ideally positioned on 10 acres of prime land, with a 200,000-plus square foot building, standing along the East Coast Demerara (ECD) corridor.