…as GPHC warns nurses about abandoning posts
Questioning why nurses and other healthcare workers are protesting for something the Government is in the process of giving them, Health Minister, Dr Frank Anthony has made it clear that the Government always had intentions of providing them with risk allowances.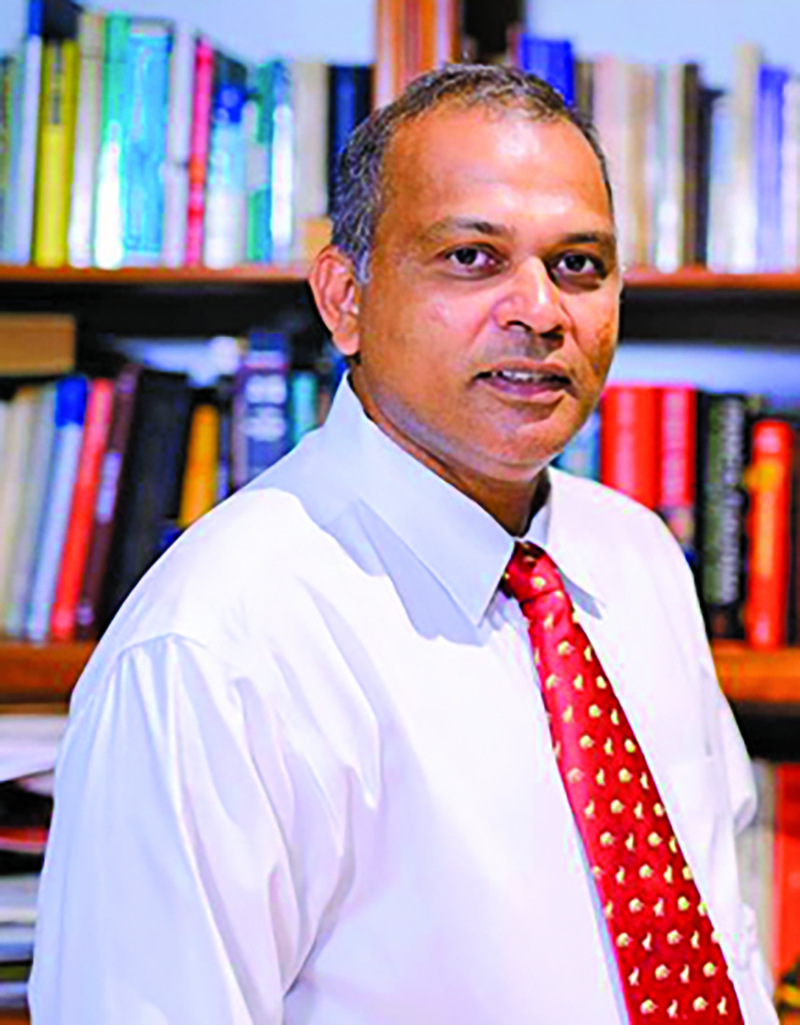 In an exclusive interview with this publication, Anthony explained that even before the nurses started protesting, the People's Progressive Party (PPP) Government had set aside $150 million in the budget for frontline workers. This is a measure they had announced. He said that not only have the nurses' protests for risk allowances been premature but it is also illegal.
"I really don't understand their rationale. Because, first of all, if nurses want to protest, there is a procedure they have to employ. As far as I am aware, that procedure has not been put into action and, therefore, whatever they're doing is quite illegal," Anthony said.
Dr Anthony noted that without nurses even protesting, the Government in its budget allocation for this year has set aside $150 million for risk allowances.
"And so, right now, we have written to all the different regions and the Regional Health Officers, asking them to identify all the frontline health workers so we can do that computation and incorporate that risk allowance for them."
Anthony reminded that the Government's $329 billion budget was only passed on Friday and there is a process for the money to be paid out. But he assured that those payments will be made shortly.
"So, we have a process that is ongoing and very shortly those payments will be made. So, I really don't understand why are you protesting for something that the Government has already made a decision on and would be implementing shortly."
"It's a process, we first have to budget for it. And once we budget for it, the budget has been passed on Friday and now we're in that stage of implementing. So, the rationale for protesting, I really don't know," he also said.
Proper channels
The Minister also urged health workers to be patient, noting that health officials are working to pay the risk allowance. He also cautioned that payouts may take a bit longer in some regions, than in others. This is, however, something that usually occurs. In case they have other grievances, Anthony encouraged them to use the proper channels.
"If they really have grievances, there are mechanisms in place to address grievances. So, you shouldn't be out on the road. At this point in time, all of us have our challenges. We're in the middle of a pandemic where we have patients who really need care, and nurses should be providing that care."
"Spending time going out protesting and affecting the delivery of healthcare services, I don't think is the most appropriate way in a pandemic. I really urge those nurses who are doing that to seriously consider their position," Anthony also said.
Abandonment
In continuing the trend of nurses protesting in front of their places of work, led by several A Partnership for National Unity/Alliance for Change members and Guyana Public Service Union officials, a number of nurses and other medical staff protested on Tuesday for risk allowances.
This time, however, the Georgetown Public Hospital Corporation (GPHC) issued letters warning the staff about abandoning their posts to engage in protests around the hospital. In a copy of one of the letters seen by this publication, GPHC Human Resource Director Rohmena Chung informed staff that their action is in breach of their terms of employment, the Public Utilities Undertaking and Public Health Services Act.
"Management urges you to desist from such action. Failure to adhere to your terms and conditions of employment and the participation in further illegal protest will result in disciplinary action being initiated against you," the letter stated.
The actions being taken by the nurses come at a time when COVID-19 is on the rise in Guyana. As of Tuesday, Guyana recorded 59 new COVID-19 cases, bringing the total number of confirmed cases recorded to 2846. According to the Health Ministry, the number of deaths now stands at 80.
There are 12 persons in ICU while 193 are in institutional isolation. A total of 87 persons remain in institutional quarantine, with 13,988 having been tested for COVID-19 so far. The number of recovered cases stands at 1644. (G3)